Queen Elizabeth Urged Prince William To Be Careful With Kate Middleton, Did Not Want Another Charles And Diana Situation
Queen Elizabeth reportedly had major concerns about Kate Middleton before she tied the knot with Prince William. Following their second breakup in 2007, Elizabeth allegedly warned William about marrying Middleton because she did not want another Prince Charles and Diana situation on her hands. As surprising as that may be, Her Majesty was not the only one who interfered with William's love life.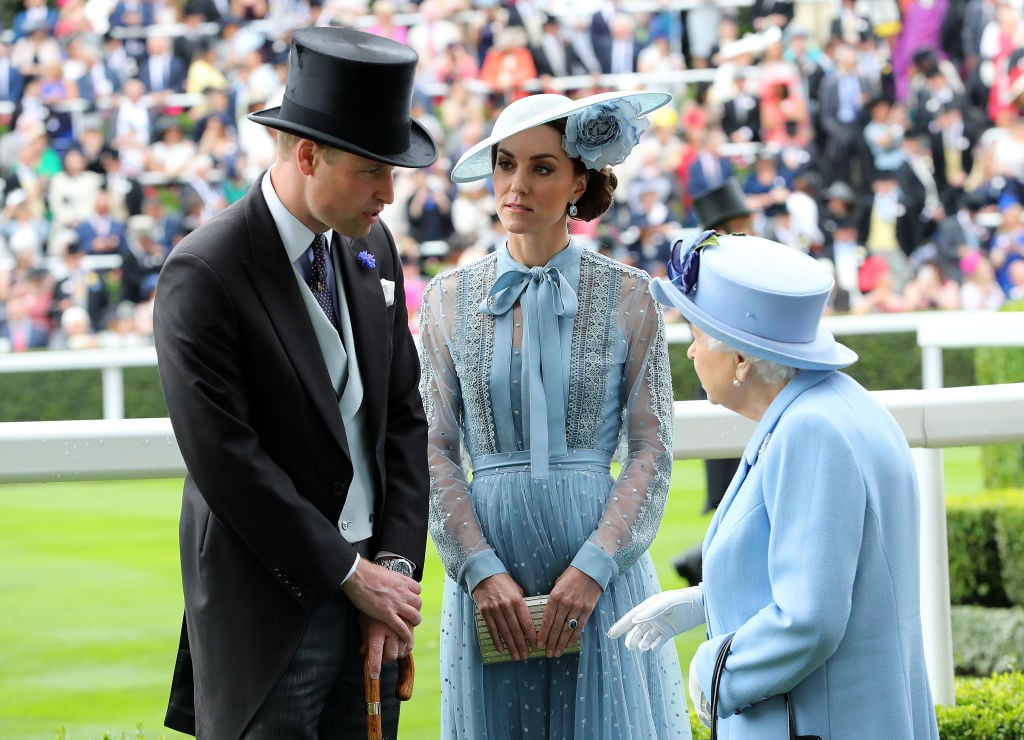 Prince Philip meddles in Prince William's romance
Prince Philip has intervened in more than one royal romance over the years. Back when Charles and Diana were having marital issues, Philip allegedly sided with the Princess of Wales. He even wrote Diana a letter in the early 1990s, admitting that both he and Elizabeth thought Charles' affair with Camilla Parker Bowles crossed the line. Philip also allegedly got Diana and Charles together in an effort to fix their marriage. Although Philip's attempts failed, he did not stop meddling with royal romances.
In a report dating back to 2007, Philip allegedly got involved in William's relationship with Middleton. Although their marriage appears perfect on the outside, William and Middleton experienced rocky times when they dated.
After getting through their first breakup, the entire world thought William was finally ready to propose. But in 2007, he split from Middleton because he was unsure if she was really the perfect match. According to Express, that's when William reportedly turned to his grandparents for advice.
Queen Elizabeth warns Prince William about Kate Middleton
When Middleton and William got back together after their second split, Queen Elizabeth reportedly warned him about taking things to the next level. Elizabeth, worried about dealing with another royal divorce, told William that he should either go all in with Middleton or leave her.
Elizabeth felt like it was better to deal with another breakup than to watch them suffer through a horrible marriage and then divorce years down the line. She also felt like they had dated long enough, and that Prince William should just propose.
Prince Philip reportedly shared the same opinion as his wife and had a heartfelt conversation with his grandson about it. He told William that he should stop leading Middleton on if he was not serious about tying the knot. Despite the stern warning from Her Majesty, William did not get engaged until 2010. The couple exchanged vows a year later and their marriage has been going strong ever since.
Prince William and Kate Middleton made a secret agreement
Before accepting William back, Middleton allegedly made him promise that he would someday marry her. The future Duchess of Cambridge allegedly hated when the media started calling her "Waity Katy" and did not want to wait forever to become William's wife. Before they agreed to pursue a future together, William and Middleton made a secret pact to eventually become man and wife.
William popped the big question during a vacation in Kenya in 2010. He proposed with his late mom, Princess Diana's, old ring. The pair walked down the aisle a year later in a gorgeous ceremony inside Westminster Abbey. They now share three children together: Prince George, Princess Charlotte, and Prince Louis.
Why did Prince William ditch Kate Middleton in the first place?
There is a lot of mystery surrounding William and Middleton's second breakup. Apart from acknowledging the split, the royal family has never released any information about why it happened. Inside sources, however, say that William and Middleton parted ways because he thought he could do better than her. William's close friends also urged him to explore other relationships at the time.
Fortunately, once William actually ended things with Middleton, he quickly realized his mistake and tried to win her back. Their breakup only lasted for a couple of months and was the last they would experience as a couple.
Prince William and Kate Middleton first took a break from each other in 2004, when they were both in college. It is unclear why they opted to put the brakes on their romance at the time, though sources have since characterized it as a "trial separation."
The Duke and Duchess of Cambridge have not commented on the rumors surrounding their early years together.