Queen Elizabeth's Way of Dealing With COVID-19 Perfectly Shows Her 'Keep Calm and Carry On' Attitude, Commentator Says
The royal family is known for maintaining its composure even in the midst of difficult events. Its head, Queen Elizabeth II, has been through some trying times and always seemed to appear relaxed in public.
Recently, the queen tested positive for COVID-19. However, according to a royal commentator, her approach toward the diagnosis seems to show her "keep calm and carry on" attitude.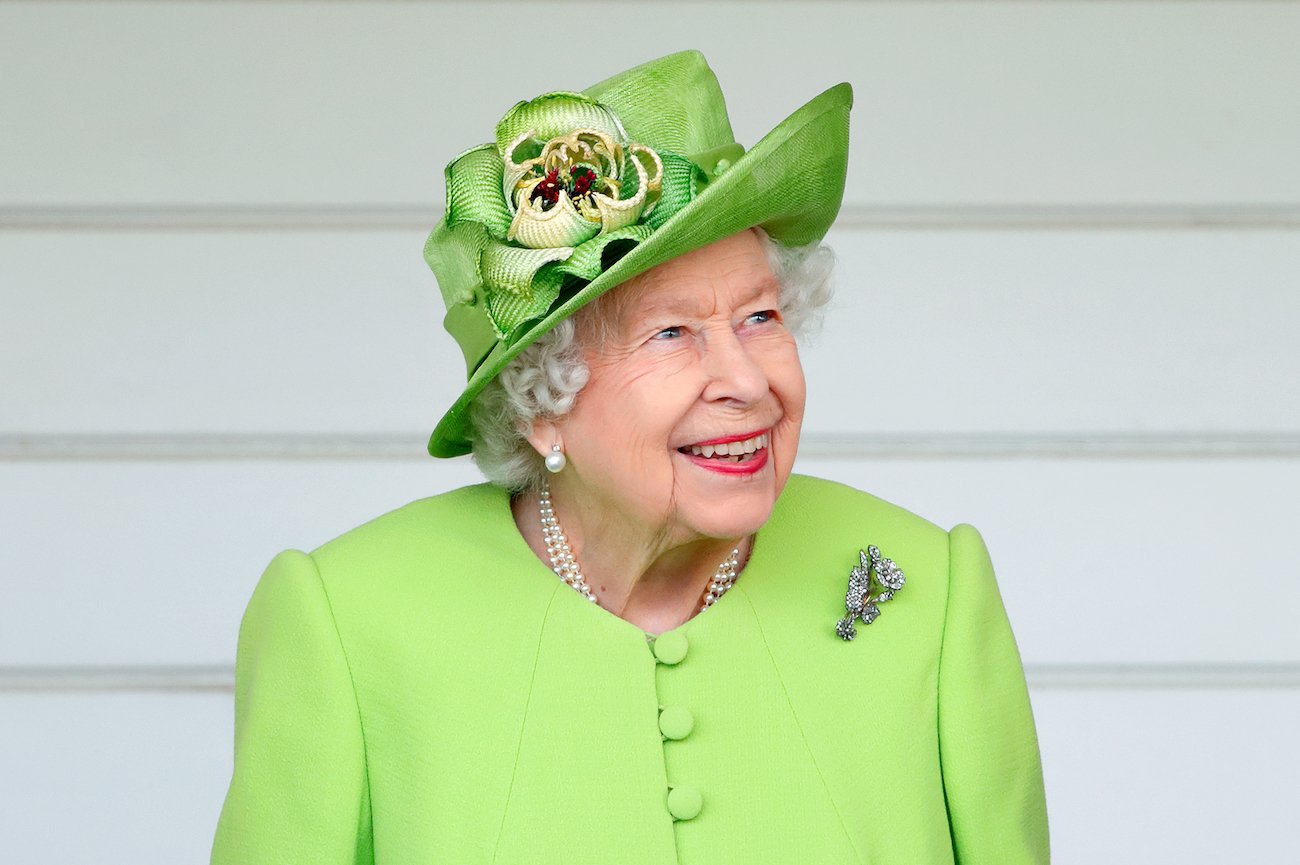 Queen Elizabeth will continue working after testing positive for COVID-19
On Feb. 20, Buckingham Palace released a statement announcing that the queen had tested positive for COVID-19.
"Her majesty is experiencing mild, cold-like symptoms but expects to continue light duties at Windsor over the coming week," the palace explained. "She will continue to receive medical attention and will follow all the appropriate guidelines."
The diagnosis came out just several days after Prince Charles and Camilla Parker Bowles both tested positive.
A source also told CNN, "A number of cases have been diagnosed in the Windsor Castle team."
Queen Elizabeth shows her 'keep calm and carry on' attitude, commentator says
RELATED: Queen Elizabeth's Family Does Not Call Her 'Lilibet' Anymore — Here's Why
Recently, journalist Ellie Costello commented on the situation on GB News and talked about Her Majesty's attitude.
"This is really… to hear from a royal household about the Queen's private medical matters on the day that something happens," Costello said (via Express). "She tested positive yesterday and we received that statement at lunchtime so it is very rare. But I think this is all part of this keep calm and carry on attitude, they let us know that the Queen had tested positive for Coronavirus, but they also said that the symptoms are mild and she would be carrying on with work."
Costello added, "Of course, great efforts have gone to keeping the Queen's safe during the pandemic. She spent most of the past two years here at Windsor Castle in HMS bubble that is the nickname that has been given to that reduced household of just twenty staff that have been surrounding the Queen for the past two years and royal sources do say that many of HMS bubble have tested positive in the past week."
Queen Elizabeth takes service very seriously
As a public servant, Queen Elizabeth's main job is to support the public and represent her country abroad. Although Queen Elizabeth is 95 years old, she still takes this work seriously.
During her 21st birthday in 1947, the then-Princess Elizabeth told her people, "I declare before you all that my whole life whether it be long or short shall be devoted to your service."
Her Majesty has kept this promise for over 70 years. Although many of her peers are retired, the queen continues to dedicate her time and energy to providing service for her people.
Author Matthew Dennison wrote in the book The Queen, "As throughout a life in which she had consistently honoured her father's belief that 'the highest of distinctions is the service of others', she had placed the monarchy first, safeguarding its mission of service and duty that could never, she was certain, be a part-time calling."
RELATED: Prince Harry Has Received 'Unfair Criticism' Over His 'Silence' to Queen Elizabeth's Platinum Jubilee, Expert Says