Queen Elizabeth Won't Watch Prince Harry and Meghan Markle's Interview But Is 'Cheesed Off' With It, Report Says
After a long wait, the world is finally about to hear Prince Harry and Meghan, Duchess of Sussex speak on their move from London. Sitting down with Oprah Winfrey, the couple will detail what motivated the move and the effects it had on their relationship with the royal family. Since the news of the interview, many have naturally wondered how Queen Elizabeth II will react. While she has yet to directly address it, multiple reports say she's not happy with Prince Harry and Meghan Markle's interview.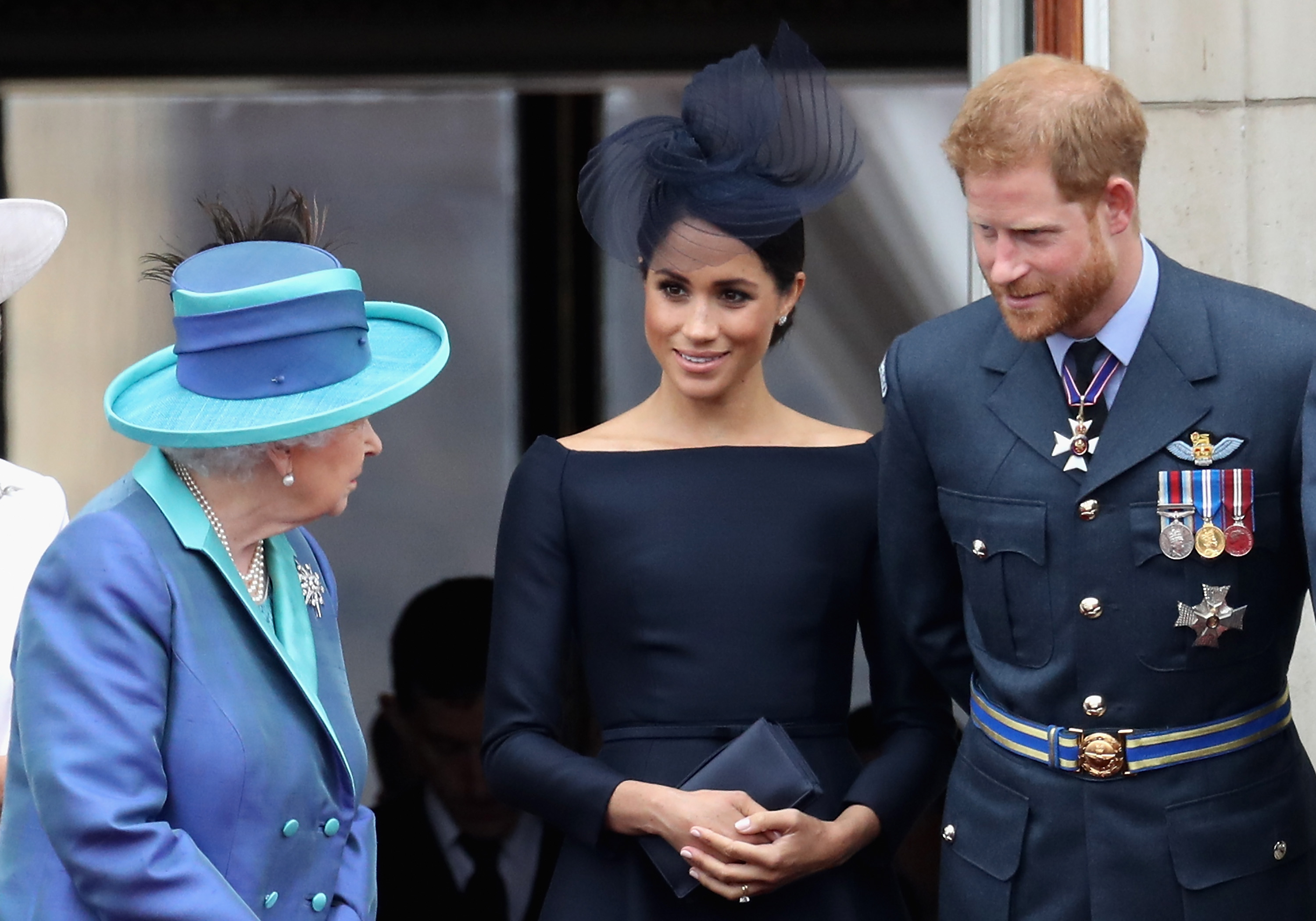 Prince Harry and Meghan Markle's interview is expected to cover lots of ground
CBS announced the interview in February, noting that Oprah With Meghan and Harry: A CBS Primetime Special would air on March 7 at 8 p.m. ET. According to CNN, a number of topics will be discussed, including their relationship, new business deals, and what life has been like since they moved to California. Meghan is expected to speak to Oprah first then Prince Harry will join them.
Many insiders expect the interview will cause more tension between the couple and the palace. But as Meghan explained in a teaser clip, there are some things they feel can't go unaddressed.
"I don't know how they could expect that, after all of this time, we would still just be silent if there is an active role that The Firm is playing in perpetuating falsehoods about us. And, if that comes with risk of losing things, I mean, I… there is a lot that has been lost already," she told Oprah.
Queen Elizabeth's reaction to the interview
According to The Sunday Times, the queen probably won't tune in to the interview. But sources told the outlet she's "cheesed off" with it.
Instead of watching the interview, which Buckingham Palace sources called a "circus," the queen will turn her attention to other issues such as the rollout of the coronavirus (COVID-19) vaccine.
"The mood in the family is: can everyone just shut the hell up and can we just get on with the day job," one source added.
The report also mentions alleged discussions in the royal family about stripping Prince Harry and Meghan of their titles. However, a source told the outlet that's "not up for debate."
As of writing, the Sussexes have not responded to the report, but the couple's royal biographer, Omid Scobie, told Entertainment Tonight they "feel they have nothing to lose."
"They already sacrificed so much to find a space that they can thrive in," Scobie continued. "So if there is a repercussion for doing this interview, I think for both of them the attitude is, 'So be it.' For so many years, the whole world has spoken about Harry and Meghan, but they haven't been able to speak themselves."
Well, that time has finally arrived. Tune in to Oprah With Meghan and Harry: A CBS Primetime Special on March 7 at 8 p.m. ET