Queen Elizabeth II Says This Was the Worst Year of Her Reign
Queen Elizabeth II has reigned over the United Kingdom for decades. After all, her coronation took place back in 1953, a year that many of us either don't remember or weren't around to experience. The queen has overseen many changes during her time on the throne, and she has plenty of accomplishments under her (jewel-encrusted, proverbial) belt. But not every year of her long reign has gone according to plan.
In fact, there's one year that Queen Elizabeth II has said was the worst of her reign. Ahead, find out everything you need to know about those dark days.
She called 1992 an 'annus horribilis'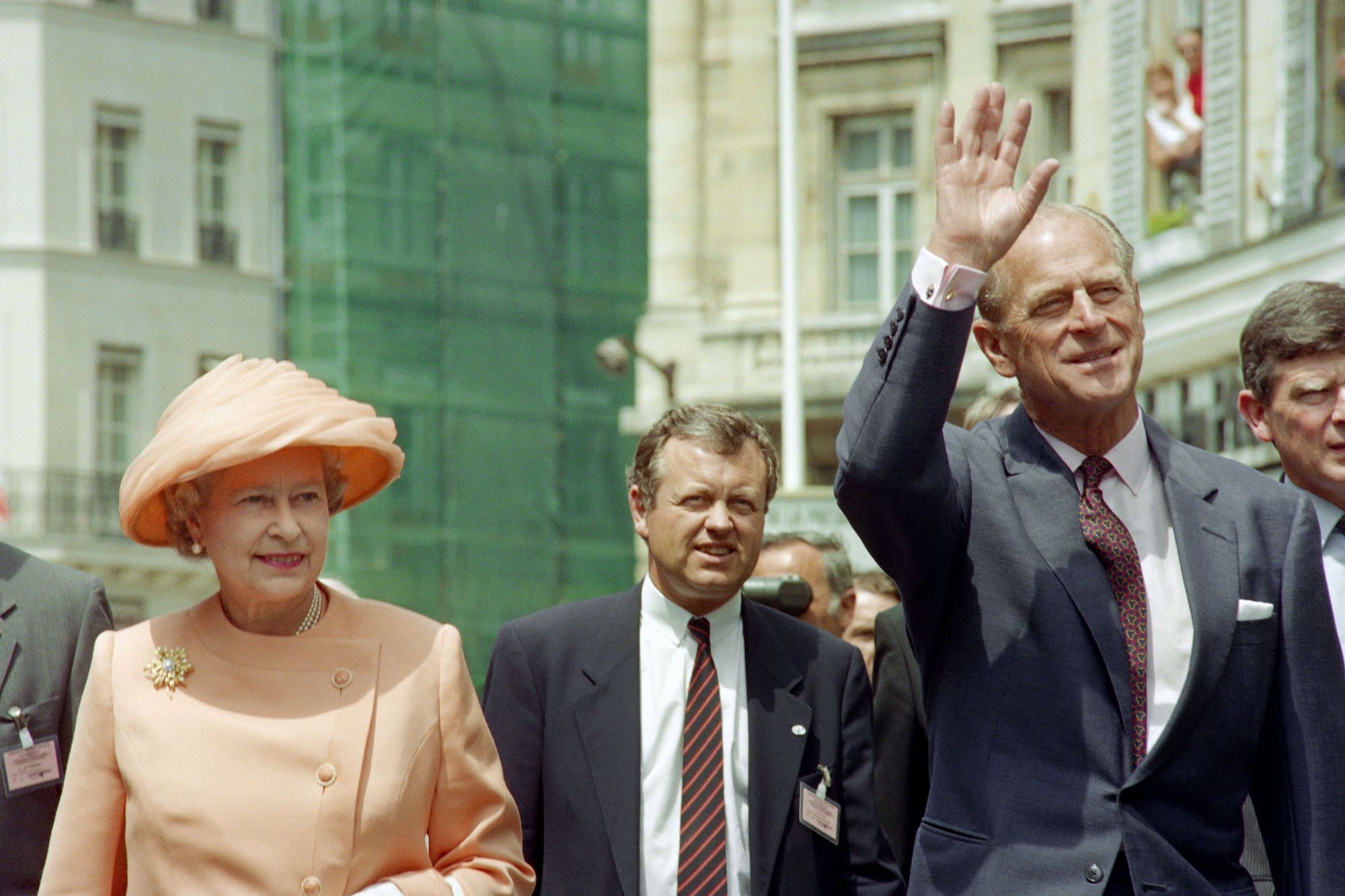 Queen Elizabeth II wasn't in a particularly celebratory mood at a 1992 luncheon in honor of her 40th year on the throne. As Timeline reports, "instead of celebrating four decades of a virtually untarnished reputation, her speech chimed a somber note. The royal family, with Her Majesty at its helm, was on the brink of breaking down." Queen Elizabeth II told the crowd, "1992 is not a year on which I shall look back with undiluted pleasure. . . It has turned out to be an 'Annus Horribilis,'" a horrible year. So what happened in 1992?
Intimate photos of Sarah Ferguson made headlines
Timeline reports that British tabloids "kicked off 1992 with intimate photos of Sarah Ferguson — the wife of the Queen's second son, Prince Andrew — with Texas oil tycoon Steve Wyatt." Despite the photos and the reports, Ferguson denied having an affair. But just two months later, Buckingham Palace announced Andrew and Sarah's separation.
Princess Anne got divorced, too
Only five weeks after Buckingham Palace announced Prince Andrew's divorce, Princess Anne also cut ties with her ex-husband, Mark Phillips. Mark had had an affair with a New Zealand teacher, and also had a child with her. Neither Anne nor Mark was present in the courtroom when a judge dissolved their 18-year marriage. The divorce was a big deal at the time, and Timeline reports that "Echoes of King Edward VIII — who abdicated the throne to marry a two-time divorcee — reverberated across the nation."
A book about Princess Diana was published
Next, in June 1992, tabloid reporter Andrew Morton published a book called Diana: Her True Story. The book detailed Diana's loveless marriage to Prince Charles, revealed her eating disorders and suicide attempts, and cast Diana "as the palace's isolated princess, trapped by a dysfunctional, emotionless family," Timeline reports. Diana denied that she had anything to do with the book. It was only after her death that Morton revealed that she had actually provided interviews and photos of the book. She even edited and signed off on every page.
More photos of Sarah Ferguson were published
Timeline reports that over the summer, British tabloids competed to " to see who could expose the raciest royal scoop." The Daily Mirror took the cake. It managed to get photos of Sarah Ferguson — who had just separated from Prince Andrew — lying topless next to her financial adviser, John Bryan, and letting him suck on her toes. Then, The Sun printed the transcript of a phone call between Diana and longtime friend, James Gilbey, shedding more light on her depression. Finally, a "cringe-worthy" phone call between Prince Charles and Camilla made headlines, forcing the palace to acknowledge the falling out between Charles and Diana.
Windsor Castle burst into flames
As if that weren't enough, 1992 was also the year that, in November, a fire broke out at Windsor Castle. As Timeline explains, "The private home of the Queen and a symbol of British continuity was in ruins. The honorable residence and royal family were gutted, open for all to see." The fire ended what was truly a terrible year for the queen and the British monarchy. But as she said in her "annus horribilis" speech, "No institution — City, Monarchy, whatever — should expect to be free from the scrutiny of those who give it their loyalty and support, not to mention those who don't."
At least the worst day of Queen Elizabeth II's life wasn't in 1992
While 1992 was the worst year of Queen Elizabeth II's reign, the worst day of her life had come and gone 10 years prior. As The Express reports, the queen has revealed the day of "the IRA's attack on London in 1982, when bombs in Hyde Park and Regent's Park killed 11 soldiers and seven horses," as "the most ghastly day of my life." The Provisional Irish Republican Army — a group that wanted to end British rule in Northern Ireland — detonated two bombs during British military ceremonies in the two parks.
Read more: Why Queen Elizabeth II and Prince Philip Sleep in Separate Beds
Check out The Cheat Sheet on Facebook!