Queen Elizabeth's 1 Odd Rule At Night Drove Princess Diana Crazy
We all know the royals have quite a few rules and protocols they like to stick to all the time. From the way they dress to what they can't eat to when they bow and curtsy to Queen Elizabeth II.
Some of the rules may seem a little silly to regular folks but there was one that even drove Princess Diana crazy. That particular rule is one Her Majesty's family followed for her at night. Here's more on that odd rule, plus the answer to whether or not the Prince and Princess of Wales slept in the same bed after they got married.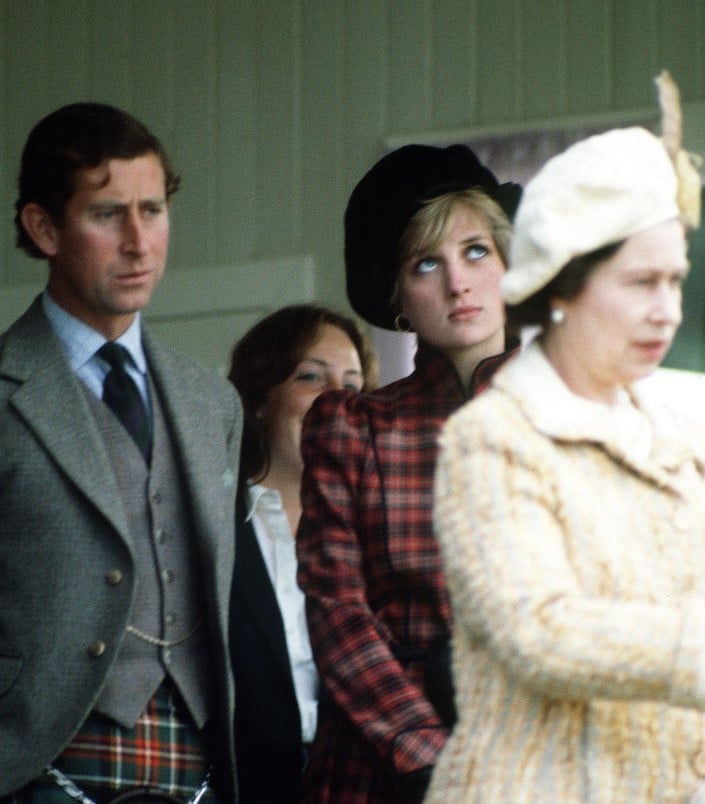 Strange rule royals followed at night that Princess Diana hated
You may have heard the royal rule about how no one can continue eating their dinner once the queen is done hers. Well, it's been reported that another unspoken rule is that no one could go to sleep until the queen did.
The monarch's former private secretary, Sir William Heseltine, who worked at the palace from 1986 to 1990, said that Princess Diana, in particular, found this rule extremely difficult to follow.
"For Diana the long royal evenings were agony," Heseltine revealed. "There'd be an hour or so in the sitting room of everyone sitting around making conversation, and nobody felt it right to go to bed before the queen did."
He added that after dealing with the rule for some time the princess "was driven to such extremes that she [did] excuse herself and go to bed, which was thought to be rather bad form."
Did Prince Charles and Princess Diana sleep in the same bed?
While Diana's nights staying up for the queen may have been hell, we also know that her marriage to Charles became tumultuous not long after they tied the knot. For years, people have wondered if they even slept together in the same room.
According to diarist Kenneth Rose, they did not sleep in the same room with each other.
Rose passed away in 2014 and at that time the journals he kept documenting his encounters with the royal family were released. In those, Rose wrote that he was given the information about the couple by Princess Diana's stepmother, Raine Spencer.
"They don't look to me like two people in love," she reportedly told him. "They have different bedrooms and she never seems to want to touch him."
Journalist Richard Kay spoke about their sleeping situation as well and said the prince and princess did share a marital bed at one point but by 1988, they were in separate quarters and hadn't slept in the same bed for years.
Kay also claimed that Diana tried to woo her husband back to their bed at one point by wearing racy lingerie but when the prince saw her in it he said that she "looked ridiculous."
Read more: The Heartbreaking Thing Prince Harry Saw Before He Knew Prince Charles Was Cheating on Princess Diana With Camilla