Queen Elizabeth's 3 Most Trusted People in Her Life Are Now Dead, Royal Biographer Says
Queen Elizabeth is the oldest reigning monarch in the world. She is 95 years old and has been through countless life and world events.
Queen Elizabeth is the oldest reigning monarch in the world. She is 95 years old and has been through countless life and world events. Many people around Her Majesty's age have also experienced losses. In the queen's case, she reportedly only had three people she could trust, though they are now gone from her life.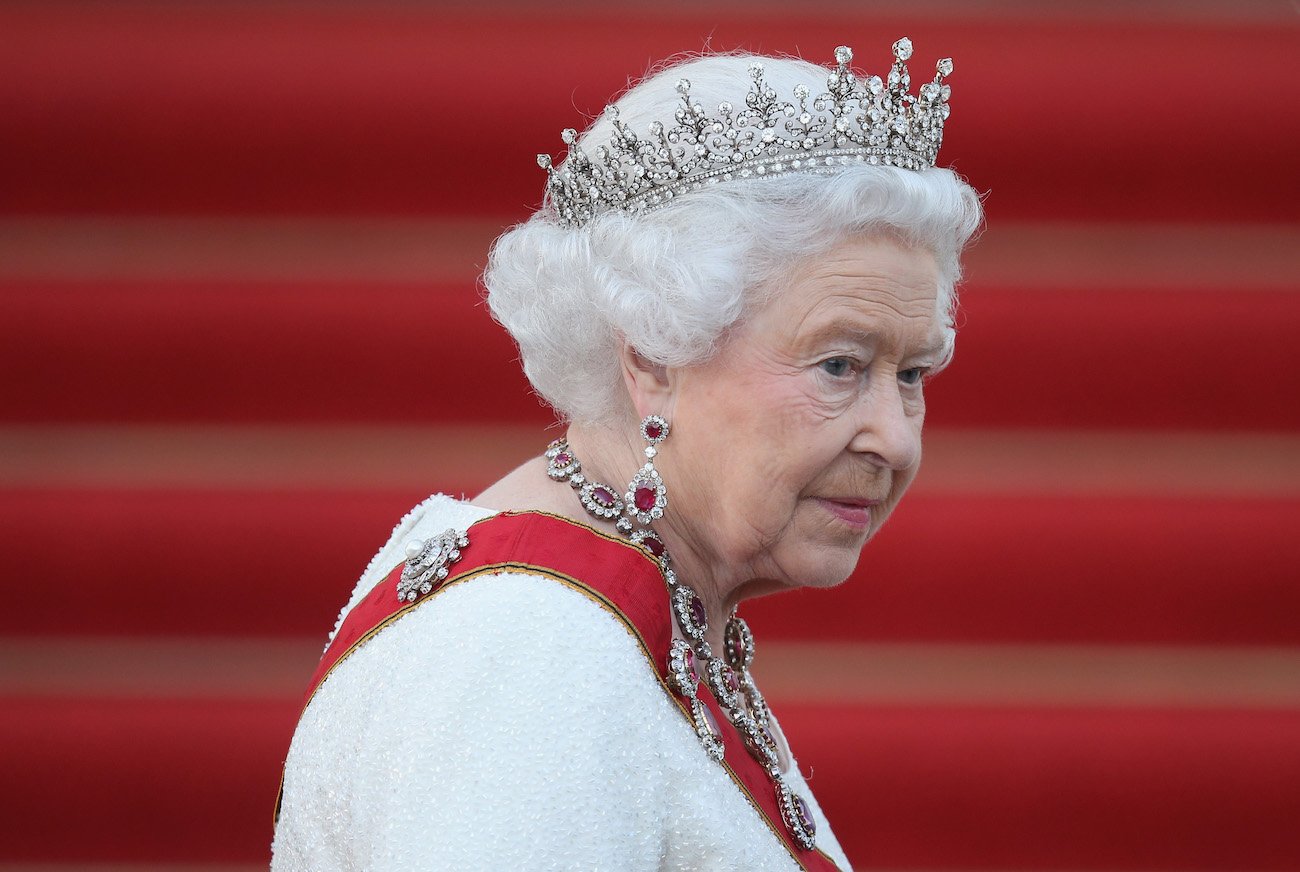 Who are Queen Elizabeth's 3 most trusted people in life?
According to Express, royal biographer Matthew Dennison recently published a book called The Queen. In it, he said Queen Elizabeth only had three people she trusted in life: Her mother, the Queen Mother; her sister, Princess Margaret; and her husband, Prince Philip.
Dennison described this as "a trio to whom she was closer than any of her children or friends."
Princess Margaret died in February 2002 following a stroke. Then, the Queen Mother died several weeks later after having a persistent cold. Finally, Philip died in April 2021 after a few years of health complications, including a bladder infection and a heart condition. 
As reported by The Guardian, Her Majesty's son, Prince Andrew, said Prince Philip's death "left a huge void in her life."
Queen Elizabeth still has many family members around
While Queen Elizabeth has lost a number of close family members throughout her life, she still has many more around. Most notably, Her Majesty has a large group of children, grandchildren, and even great-grandchildren.
She has four children: Prince Charles, Princess Anne, Prince Andrew, and Prince Edward.
Her children are all alive and each has two children of their own. This means Queen Elizabeth has eight grandchildren, including Prince William, Prince Harry, Princess Beatrice, and Princess Eugenie.
A number of these grandchildren have now become parents themselves. Her Majesty currently has 10 great-grandchildren. This number is still growing; Prince Harry, for example, is expecting a child due this summer.
Queen Elizabeth is still actively working
With Queen Elizabeth well into her old age, some people have wondered whether she will retire any time soon. However, it does not seem like she has any plans to do so.
When she became queen at age 21, she proclaimed to the public she would serve her "whole life." Her Majesty said, "I declare before you all that my whole life whether it be long or short shall be devoted to your service and the service of our great imperial family to which we all belong."
Of course, that does not mean Queen Elizabeth is still taking on as much work as before. She has slowed down her work in recent years and handing a number of tasks over to other royals. Most notably, Prince Charles has been taking on more royal duties to prepare for the likelihood that he will be king in the future.
Prince Charles' oldest son, Prince William, is also actively working along with his wife, Catherine, Duchess of Cambridge. The young couple is, in fact, very popular among the British public.