Queen Elizabeth's Love for William and Kate Stems From the 'Mistake' She Made With Charles and Diana, Biographer Says
Queen Elizabeth has always shown support for Prince William and Kate Middleton's relationship. And it turns out her motive was reportedly to avoid making the same "mistake" she did with Prince Charles and Princess Diana's marriage.
Since Prince William and Kate Middleton began dating back in the early 2000s, the two have been a fan-favorite couple. So much so, that some have even suggested the two should surpass Prince Charles and Camilla Parker Bowles in line for the throne (though we know that won't be the case).
Queen Elizabeth has seen a number of royal relationships through the years, but she seems extra supportive of William and Kate's romance. According to Andrew Morton, the queen reportedly doesn't want to make the same mistake twice and act the way she did toward Prince Charles and Princess Diana's marriage.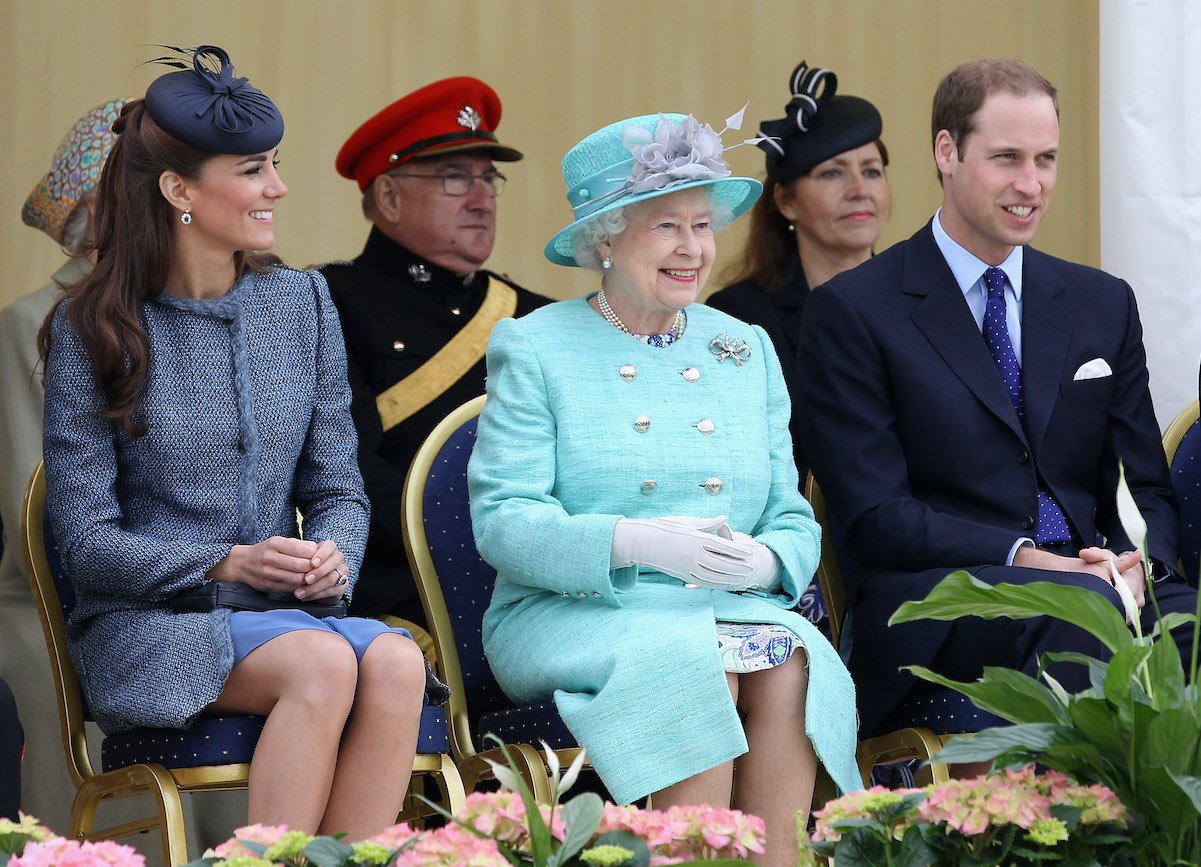 The queen appreciates that Kate Middleton loves Prince William for who he is
William and Kate have been close since they met at the University of St. Andrews in Scotland back in 2001. The two started secretly dating not too long after and eventually went public with their relationship in 2004. The couple did break up briefly in 2004 and 2007, but they eventually found their way back to one another and became engaged in 2010. The two tied the knot in 2011, and since then, the public has been enamored with the couple.
The queen also appreciates their love — at least, according to Princess Diana's royal biographer, Andrew Morton. "The thing about Kate is the Queen was impressed she adored and loved William for himself, not for his title," Morton told Ok! Magazine, per Vanity Fair.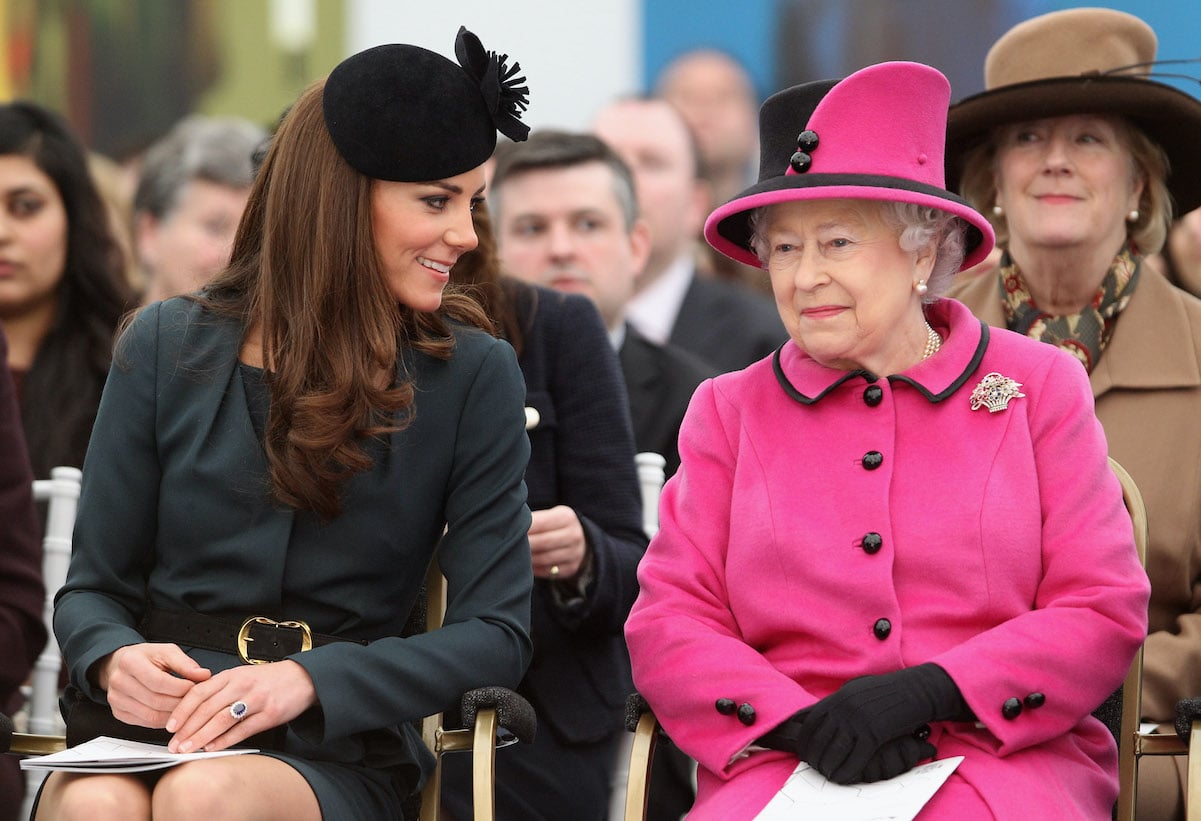 Queen Elizabeth reportedly doesn't want a repeat of Prince Charles and Princess Diana
Andrew Morton revealed to the magazine that there is a good reason the queen pays so much attention to William and Kate. "She spends a lot more time supporting and nurturing the relationship between William and Catherine than she did with Charles and Diana," Morton said. "It's pretty clear she wasn't going to make that mistake again."
It has long been known that Charles and Diana's marriage was full of stressors, and there have been rumors through the years that Queen Elizabeth wasn't helpful toward Diana when she was struggling mentally. There have also been stories that the queen was pressuring Charles to settle down, which forced him to find someone who wasn't right for him. However, the truth about what went on behind closed doors has always remained somewhat of a mystery.
When William and Kate started dating, the queen immediately viewed the relationship differently than she'd viewed Charles and Diana's. "She had a sense that the future of the royal family, her family, was now secure," Morton said.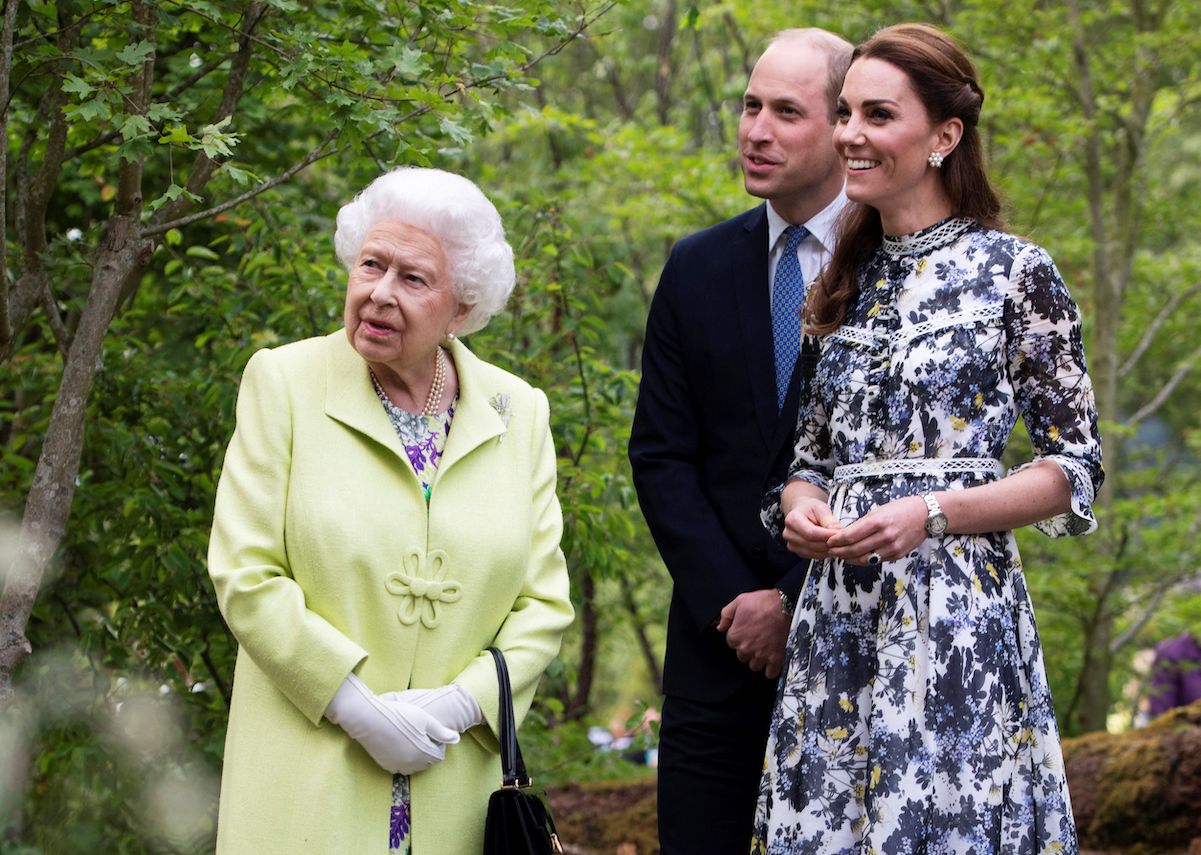 The royal family reportedly thought Prince William and Kate Middleton wouldn't last
Though William and Kate fell in love quickly — and made it through a few breakups without ever losing that love — the royal family reportedly wasn't convinced the two were meant to be. However, it wasn't for any personality or lifestyle differences. Rather, college romances often don't last.
"Most college romances … disintegrate under the intense scrutiny of jobs and geography," Morton said, suggesting the family assumed the same would happen with William and Kate. However, rumor has it that once William came crawling back after their 2007 breakup, he made it clear to Kate that she would be his future wife if she took him back once more.