Queen Elizabeth's Owns Over 200 Bags From Her Favorite Luxury Bag Brand
Queen Elizabeth has had a taxing and emotionally draining time recently. With the whole world awash in a pandemic causing uncertainty and fear and her own royal family facing scandals on multiple fronts, it's a particularly difficult time to be the stoic and diplomatic leader she aims to be.
However, the queen has faced it all with unwavering grace and has managed to remain put together in her many public appearances. One way the queen pulls together her look is with handbags, and she has a favorite designer that has provided her with more than enough variety to suit her every look . . . or secret message.
Queen Elizabeth has a well-developed sense of style
Queen Elizabeth lives her life in the public eye and stands as a figurehead for her entire country, so she knows the value of always looking her best. She has plenty of fashion tricks and tips up her sleeve in order to fight off any wardrobe malfunctions and keep up her graceful and proper public image.
She has also honed a very specific style over the years. Her attire consists almost entirely of matching suits and dresses, and she has only been photographed in public wearing pants one time — in the 1970s. She has also made brightly colored dresses with perfectly matched hats a big part of her signature flair.
Andrew Bolton, curator for the Costume Institute of the Metropolitan Museum of Arts explained the need for her style to be so unique: "She is not particularly interested in high fashion, but she is particular about clothes and interested in things that make her absolutely identifiable as queen."
The queen's style includes a vast collection of handbags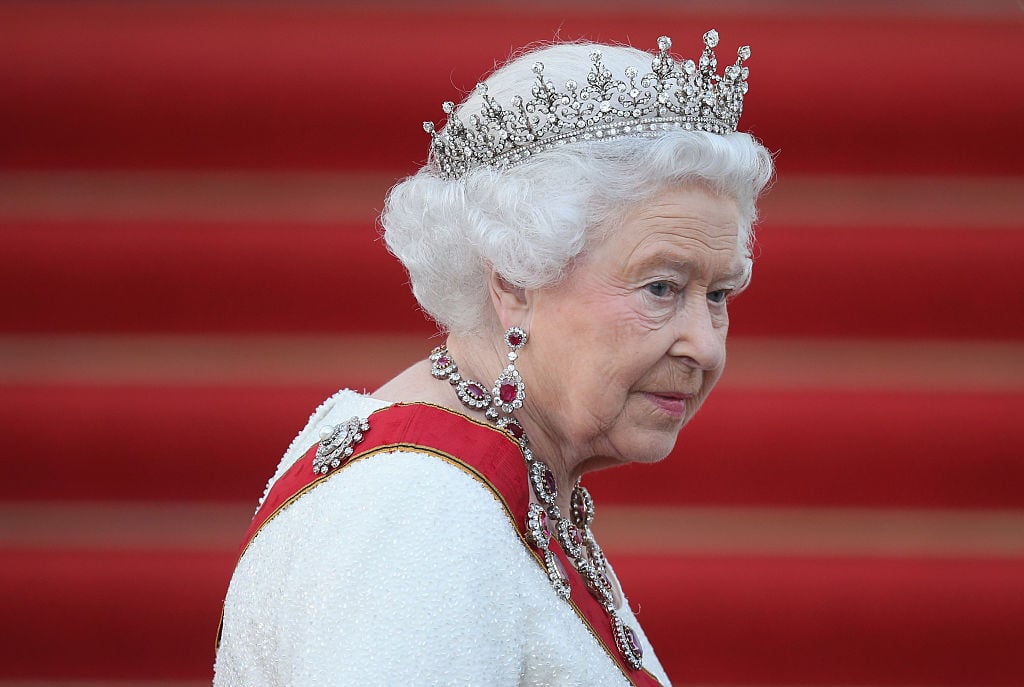 Accessorizing is an important part of the queen's style, and she has a preference for a particular brand when it comes to purses.
Launer is a luxury brand from the U.K. that has been in production for more than 70 years and is popular across the globe. A Launer bag became part of the royal family's collection in the 1950s when the Queen Mother purchased one. This bag was passed down to Queen Elizabeth and still remains part of her considerable handbag menagerie.
These days, the queen orders extensively from the brand and gets about five custom-made creations a year. These often consist of the label's classic styles with some minor modifications to help make them the queen's own. Common tweaks include a longer handle — which makes it easier for her to greet people — and no shoulder straps. She's also not a fan of zippers and wants to be able to reach deep into the handbag.
Her current collection is believed to number over 200.
The queen's handbag sends a message
Everyone believes that their style sends a metaphorical message to the world, but the queen's handbags are alleged to send a literal one.
A subtle shift of a handbag from her left arm — its typical position — to her right arm lets staffers know that she'd like to wrap up the conversation she's having without offending anyone. A bag placed on the floor is a kind of SOS: Queen Elizabeth would like to be rescued from an uncomfortable conversation as quickly as possible. If she's eating dinner and places her bag on the table, it's a sign that she'd like things to come to a close within the next five minutes.
In addition to sending secret signals, the queen's handbag does what all handbags do: carry the essentials for a busy life. She frequently has mints, lipstick, a mirror, and reading glasses on hand.
While the queen may have a much nicer and more extensive handbag collection than most of us, at the end of the day, she still needs a way to get keep her necessities on hand.