Queen Elizabeth's Scones: Former Royal Chef Reveals Monarch's Secret Recipe
Queen Elizabeth's go-to scones recipe is no longer a royal secret, courtesy of a former chef.
Anna Russell, the seventh Duchess of Bedford, was a lifelong friend of Queen Elizabeth's great-great-grandmother, Queen Victoria. The 19th-century royal is also credited with coming up with the wonderful tradition of afternoon tea. Featuring delicate finger sandwiches and other yummy morsels, the fashion continues to this day. In fact, Her Majesty loves nothing better than a scrumptious scone with a cup of afternoon tea to tide her over 'til dinnertime.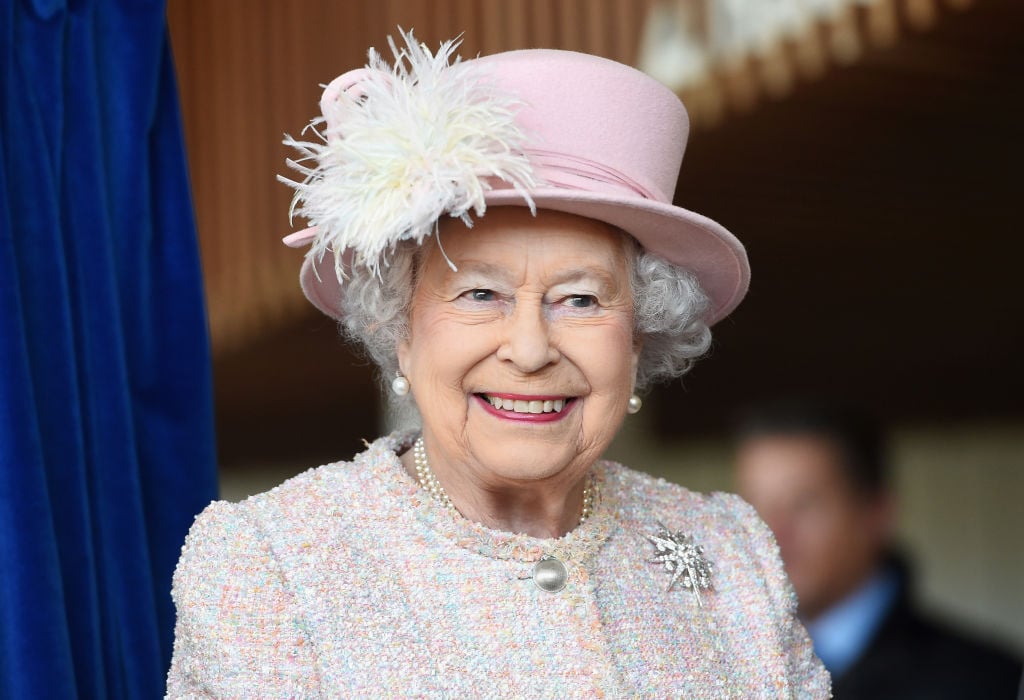 What is a scone?
Long associated with English tea, scones actually originated in Scotland. The earliest scones were simple flat cakes made with oats and baked on hot stones.
When oven baking became available, scones evolved to become the individual wedge-shaped teacakes beloved by the queen today. Nobody knows exactly who invented them, but the first recorded reference to the tasty baked treats appeared in a 16th-century Scottish poem, according to The Nibble.
Made with easily obtained ingredients such as flour, sugar, butter, and milk, the traditional triangular teacakes are not difficult to prepare. Darren McGrady, who says the queen never misses afternoon tea, recently shared the monarch's not-so-secret scone recipe on YouTube in his new video series, Cooking Under Quarantine.
Who is Darren McGrady?
The 58-year old author of Eating Royally; Recipes and Remembrances from a Palace Kitchen cookbook, McGrady spent 15 years as an executive chef to the royal family. He's also prepared numerous breakfasts, lunches, and dinners for five United States presidents, including Clinton, Ford, Reagan, and both Bushes.
McGrady, the queen's former personal chef, trained at London's Savoy Hotel where he achieved the position of Chef-de-partie Saucier before moving to Buckingham Palace in 1982 where he prepared countless meals for the queen, Prince Philip, and their guests. In 1993, McGrady relocated to Kensington Palace where he served as royal chef for Princess Diana and her sons, Prince Harry and Prince William, until the princess' untimely demise in 1997. The following year, McGrady moved to Dallas, Texas where he founded Eating Royally catering service in 2014.
Not only were McGrady's meals revered by the royal family, the man himself a decent human being with a charitable heart. The former palace chef donates all royalties received from his cookbook to the Elizabeth Glaser Pediatric Aids Foundation.
Make royal scones in your own kitchen
The British monarchy is all about tradition, so it stands to reason that the royal recipe is identical to the scones baked for Queen Victoria. According to the History Channel, archivists at the National Trust recently unearthed a carefully typed, officially stamped recipe that you can follow to make your own royal scones at home.
Preheat oven to 400° and line a baking sheet with parchment paper. Sift together two cups of flour, one tablespoon of sugar, one teaspoon of baking powder, and half a teaspoon of salt. Deftly use your fingers to crumble in four tablespoons of ice-cold, unsalted butter before adding two-thirds of a cup of cold milk to form a soft dough.
Place dough on a lightly floured surface and gently pat into an inch-high disk. Use a biscuit cutter to make round shapes, or cut dough into traditional wedges. Place on a prepped baking sheet and brush tops with a bit of whole milk. Bake for around 12 minutes and voila. Split the queenly scones and serve warm with generous spoonfuls of clotted cream and jam.
There may be some debate about whether to put cream or jam on the scones first. To enjoy your homemade scones in utmost royal fashion, do as Her Majesty does, and put the jam on first. That's how the queen prefers her scones, says Southern Living magazine.
How does Queen Elizabeth like her scones?
The scones community is divided on whether the jam goes first or if the clotted cream goes first. Serving jam and clotted cream with scones, alongside creamed tea, goes back to the 11th century in the UK, according to The Guardian.
McGrady revealed on Twitter that Queen Elizabeth prefers jam first — home-made Balmoral jam, to be specific — followed by clotted cream.