Queen Elizabeth's Stylist Uses Intense Spreadsheets to Track Her Majesty's Outfits and Accessories
With hundreds of outfits and accessories to choose from, it's no wonder Queen Elizabeth's stylist needs spreadsheets to keep track of them all. But if you think Her Majesty's wardrobe is meticulously managed to prevent inadvertent repetition, think again. The queen is well aware that the clothing and accessories she wears can deliver subtle messages without saying a word.
Her Majesty's style designer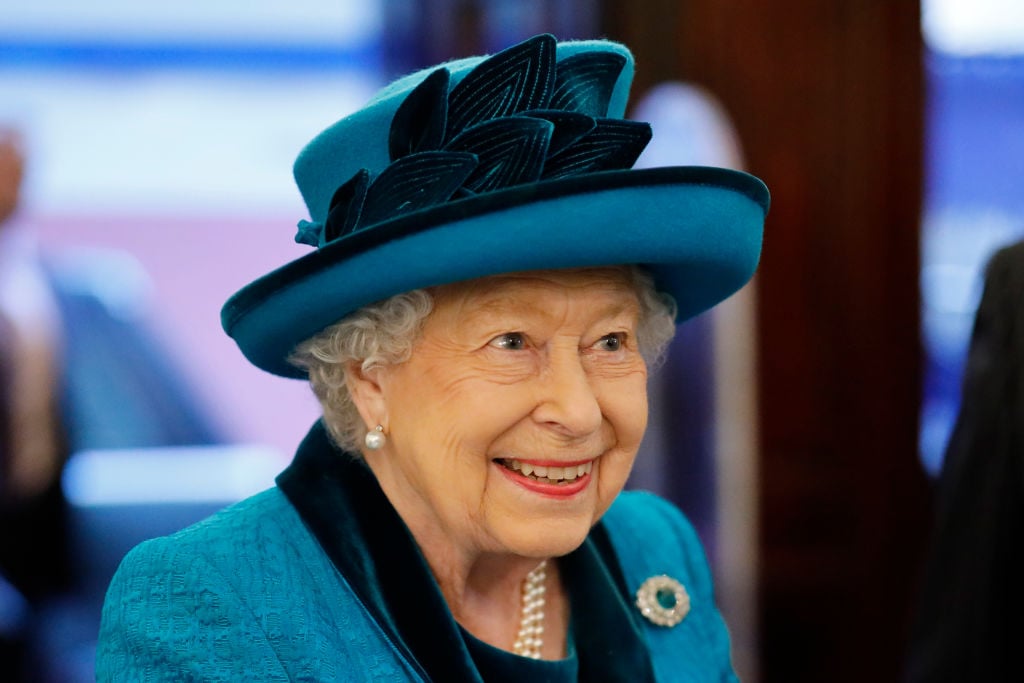 The royal staffer tasked with maintaining spreadsheets to track the queen's wardrobe is none other than British milliner, Angela Kelly. Her official albeit cumbersome title is Personal Adviser to Her Majesty, meaning she is responsible for curating and designing the Queen's wardrobe. In addition, Kelly also serves as the Queen's assistant.
Originally hired as a housekeeper in 2002, Kelly quickly endeared herself to the queen who now considers her a close confidant as well as her personal dresser. Described as 'rigorously professional' by Telegraph UK, Kelly employs spreadsheets and other techniques to track the monarch's dresses, coats, shoes, handbags, and hats. Prior to traveling abroad with the queen, Kelly researches local customs and traditions to ensure no color blunders are made when visiting foreign dignitaries.
Not only is Kelly required to keep track of the royal wardrobe, she also designs some of the queen's most popular outfits. Notably, the 62-year old royal assistant designed the sumptuous yellow ensemble Elizabeth sported at grandson Will's 2011 wedding as well as the pale mint green outfit she wore during her Diamond Jubilee celebration the following year.
A closet full of commentary
Author Sali Hughes describes herself as a 'politically left-leaning adult who sees no compelling argument for the continuing existence of a monarchy' yet simply adores the queen and her wardrobe. In her 2019 tome, Our Rainbow Queen: A Tribute to Queen Elizabeth II and Her Colorful Wardrobe, Hughes told readers that Elizabeth is as duty-driven in her wardrobe choices as she is in the rest of her life. This didn't preclude the respectable royal from donning a blue and yellow outfit to show parliament what she really thought of the Brexit referendum in 2016, however. Hughes explained: "There were yellow flowers in a circle around the brim of her hat. I think it was a reference to the flag of the European Union."
Although Buckingham Palace would never confirm or deny the subliminal messages sent by the queen's wardrobe, Hughes flatly stated that the queen's fashion choices are never accidental or mistaken. The author also noted that when newly elected American president Donald Trump met with the British monarch in July 2018, Elizabeth sported a large paisley-shaped brooch that was famously gifted to her by the previous president, Barack Obama.
Another jewelry item monitored in the queen's wardrobe spreadsheets is a ruby-encrusted tiara Elizabeth wore at a state dinner where Trump was a guest. Gifted to the queen by the people of Burma, the spectacularly bejeweled headdress is purported to ward off evil and illness, according to the royal jeweler House of Garrard.
A plethora of purses and a personal touch
Her Majesty's dresses, shoes, coats, and hats fill numerous spreadsheets, but she's also got a lot of handbags. According to Mental Floss, Elizabeth owns at least 200 pricey designer handbags that she uses to send secret signals to her staff. For instance, if Elizabeth switches her purse from one arm to the other, her staffers would understand that the monarch is ready to wind up the conversation. If the queen places her handbag on the table during dinner, it means she wants the meal to end within five minutes, explains House Beautiful.
Since taking charge of the royal wardrobe, Angela Kelly has become a trusted member of the queen's innermost circle. In fact, when she isn't making notes in her spreadsheets, Kelly is one of the very few non-family members who are allowed to touch the queen.