Queen Latifah Revealed Her Celebrity Crush to Jada Pinkett Smith on 'Red Table Talk'
Queen Latifah started her entertainment career in the late 1980s and 1990s. Since the rapper's debut album, All Hail the Queen, she's made a name for herself through music and acting. Although the "Dance for Me" artist has been famous throughout the past few decades, her personal life is notoriously private. However, Queen Latifah gave some insight into who she's attracted to during an episode of Jada Pinkett Smith's show, Red Table Talk.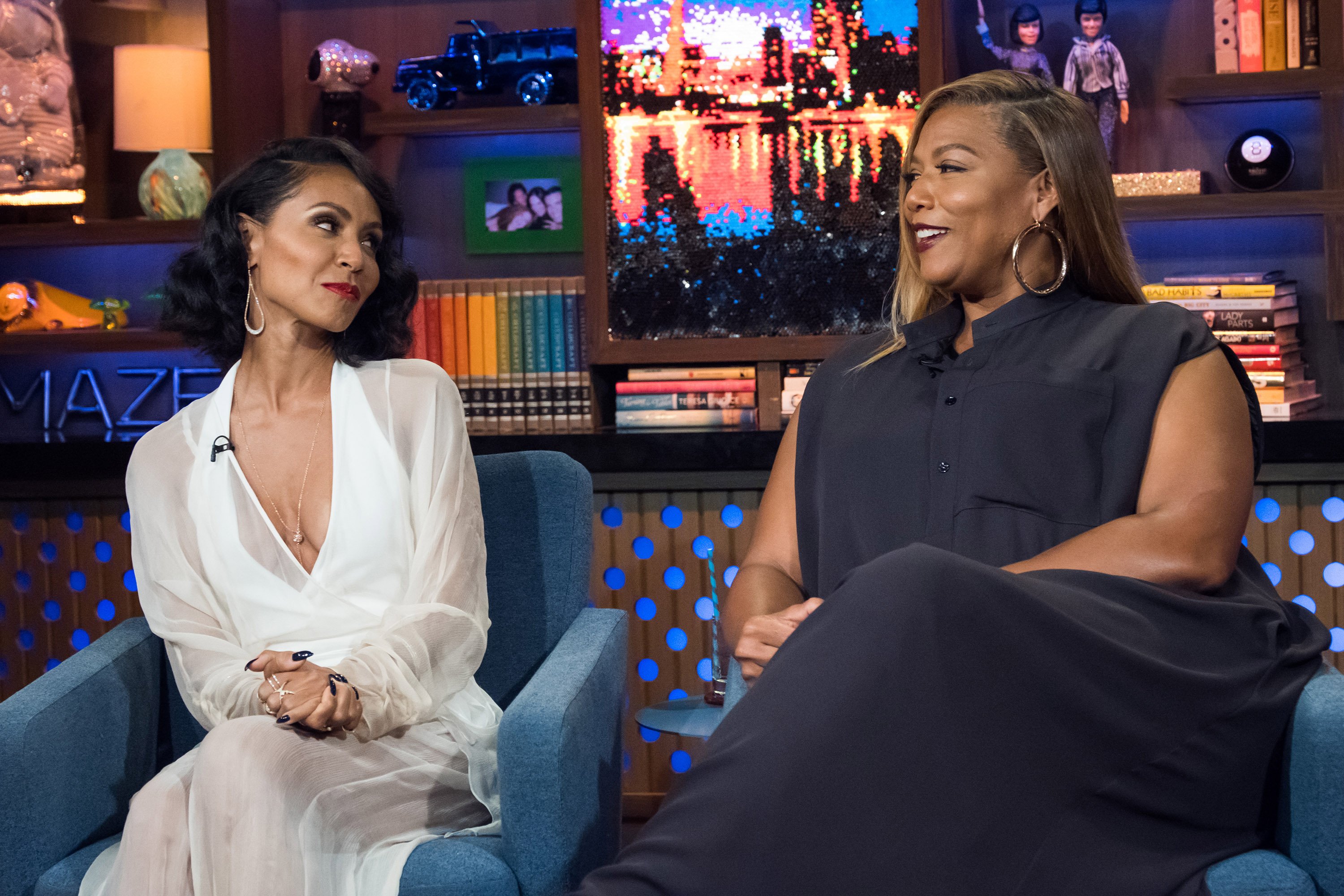 Two movies from Queen Latifah include 'Red Table Talk' host Jada Pinkett Smith 
Born Dana Elaine Owens on March 18, 1970, Queen Latifah grew up in Newark, New Jersey. When she turned 19, she signed to Tommy Boy Records. During her time with the label, Queen Latifah released her first hit single, "Ladies First." Additionally, her music career landed the rapper supporting roles in Juice and Jungle Fever, per IMDb. Eventually, Fox offered Queen Latifah a starring part in Living Single. She played magazine owner Khadijah James on the sitcom from 1993 until 1998. 
While working on Living Single, Queen Latifah landed a lead role in the feature film, Set It Off. The movie also starred Pinkett Smith, Kimberly Elise, and Vivica A. Fox. Following its 1996 release, the heist drama became a cult classic. Soon, Latifah appeared in several more films, including Chicago, Bringing Down the House, and Beauty Shop. Additionally, Pinkett Smith's career soared through acting and her Facebook watch show, Red Table Talk. 
In 2017, Queen Latifah and Pinkett Smith reunited for the comedy Girls Trip. The actors played college friends who decide to take a hilarious vacation to New Orleans. Tiffany Haddish and Regina Hall rounded out the ensemble cast. Pinkett Smith told E! News that she was excited to create movie magic with her friend 21 years after Set It Off. 
"I told Queen the other day," she reflected, "'I don't know yet, Queen, but it would be awesome if we waited 21 years to make another classic.'"
'The Equalizer' star opened up about her celebrity crush on Jada Pinkett Smith's 'Red Table Talk'
Queen Latifah and Pinkett Smith's second film, Girls Trip, became another massive success for the actors. The Will Packer comedy earned a reported $31, 201,920 during its opening weekend. Additionally, the movie reportedly made $140,886,353 worldwide.

In April 2020, Pinkett Smith invited Queen Latifah, Hall, and Haddish on Red Table Talk. Throughout the show, the Matrix star asked her friends to share their celebrity crushes. Queen Latifah revealed that she finds Victoria's Secret model Adriana Lima attractive. 
"I like the girl," the "U.N.I.T.Y. rapper said. She's a Brazilian model." 
 "She's a cutie," Pinkett Smith added. 
Is Queen Latifah in a relationship?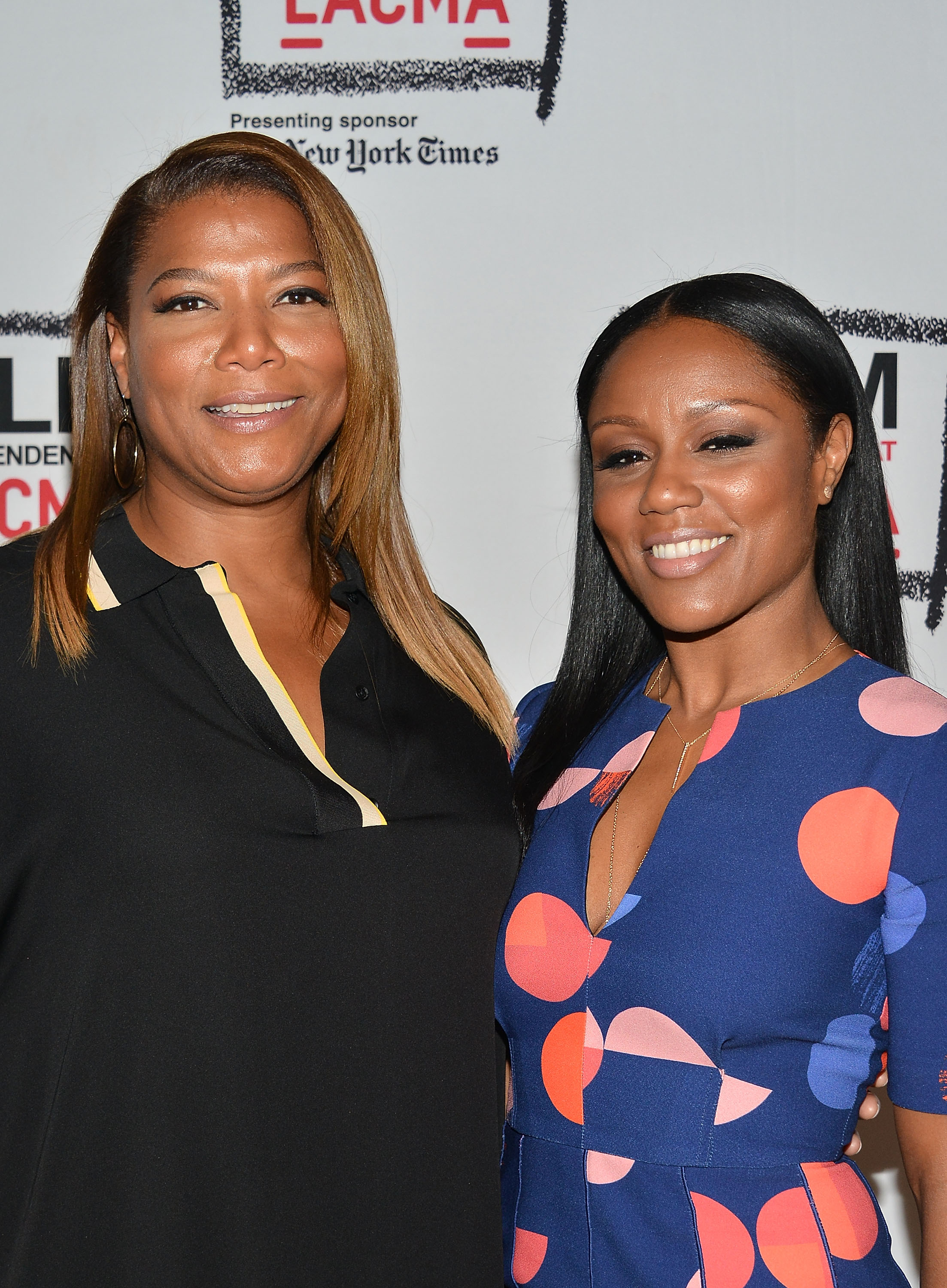 The rapper's decision to share her celebrity crush came as a surprise to some of her fans. The Oscar nominee is typically private when it comes to her relationships. In an interview with The New York Times, Queen Latifah addressed why she keeps her love life out of the public eye. 
"I don't have a problem discussing the topic of somebody being gay, but I do have a problem discussing my personal life," she said in 2008. "You don't get that part of me. Sorry. We're not discussing it in our meeting." 
According to The Sun, The Equalizer star started dating choreographer Eboni Nichols in 2009. The couple met backstage at Dancing With the Stars and have reportedly been together ever since. Although Queen Latifah hasn't confirmed they're an item, she and Nichols allegedly got engaged in 2017 and have a child together.