Queen Latifah Says Black Women Such as Kamala Harris and Stacey Abrams Have Been Equalizing 'For Years and Years'
Queen Latifah is one of the most well-known entertainers in the world today. With over 30 years of experience as both a rapper and an actor, it goes without saying that she's an extremely recognizable face.  
Latifah has worked in the TV industry for many years, so it wasn't a huge surprise when it was announced that she'd be the leading actor in CBS's reboot of The Equalizer. In her role, Latifah joins an exclusive club of Black women—others include Kerry Washington, Viola Davis, and Teresa Graves—who play the lead in a one-hour drama on cable TV.
However, Latifah personally knows that even though Black women such as herself have had minimal opportunities to showcase their greatness, Black women overall have been real-life "equalizers" for many years. She cited influential leaders such as Kamala Harris and Stacey Abrams as the largest examples of such. 
Queen Latifah is starring in CBS's 'Equalizer' reboot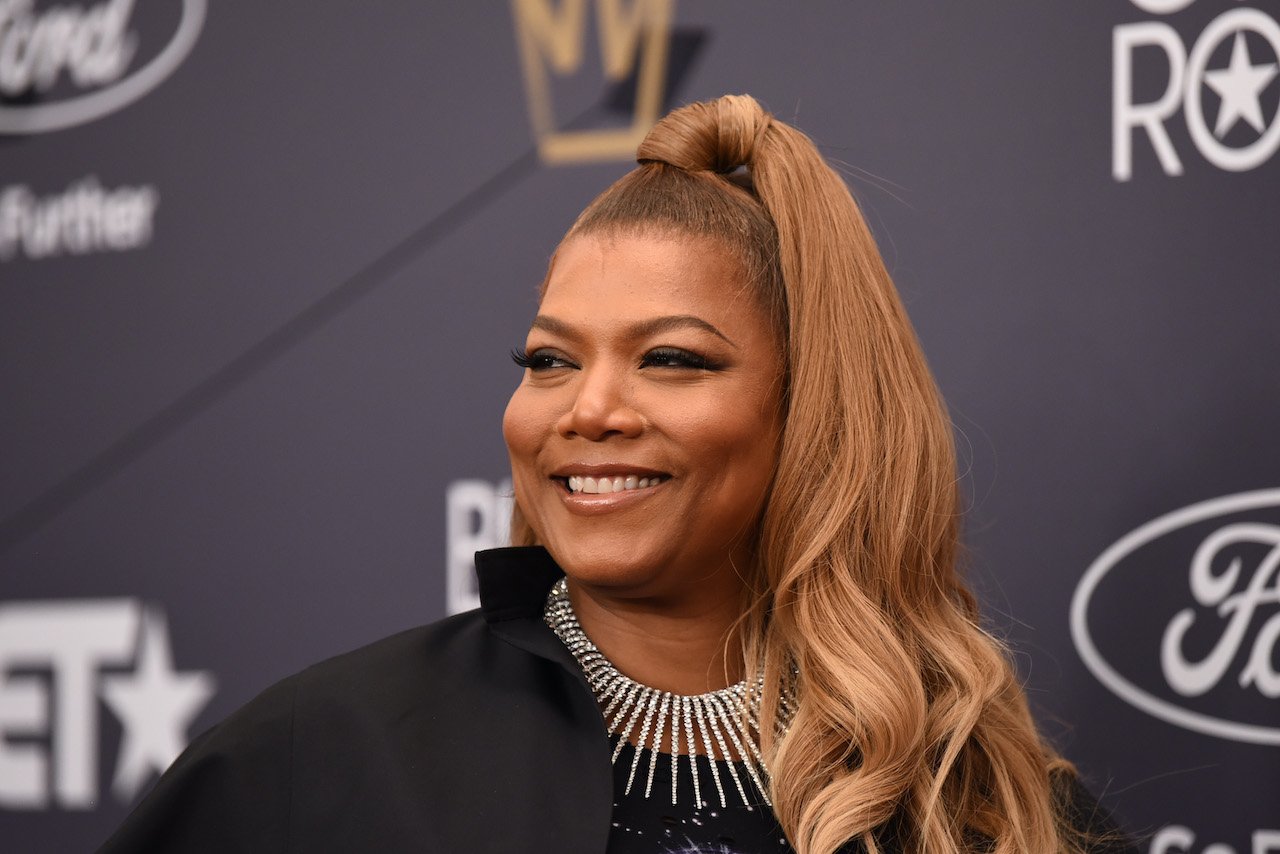 Even though some viewers might have been surprised to find out Latifah was going to star in CBS's The Equalizer reboot, the decision made perfect sense to the show's producers. Debra Martin Chase, who serves as co-executive producer alongside Latifah, knew she was the perfect fit for the show. 
"Honestly, from the very beginning, it just made sense. I've known Queen Latifah for a long time," Chase told TVLine. "When Dana said yes, it clicked. She's so grounded, and about fairness and justice. She is a badass, and she's super-smart and also warm, compassionate and sensitive. She's all the things that Robyn McCall is. She's the real deal. She's putting her body and soul into this."
She says Black women have been 'equalizing' for many years
In the same interview Latifah noted that even though she's only just now getting a lead role in a network drama, Black women such as Kamala Harris and Stacey Abrams have already been equalizers for many years. 
"Black women have been equalizing for years and years," Latifah said. "From Hatshepsut to Stacey Abrams to Kamala Harris, to my mother and my grandmother, seeing a Black woman equalize is not a new thing to me. Seeing it on network TV once every week? That may be a little newer. We don't see that quite as frequently, and I think we need to see more of it, if anything."
Latifah feels that it's time for the world to see just how talented and multifaceted Black women are, and The Equalizer does just that. 
"We've been doing what we have to do. And we've been carrying a lot of things on our back," Latifah said. "Unfortunately, sometimes, we're not lifted up in the way we should be when it comes to how much we actually carry and how much grit we have. And how much determination we have, and how powerful we are and how magical we are, you know? These things come naturally, and it's time for the world to just see it on a normal basis and in a very natural way."
The Equalizer airs on CBS every Sunday night at 8 p.m.