Queen Latifah Was Once Surprisingly Kissed by This Hollywood Legend
Shocking things tend to happen on talk shows. Queen Latifah used to host one and had some impressive guests. One celebrity who is a Hollywood legend kissed her by surprise.
Queen Latifah was kissed by Mel Brooks
Back in 2013, The Queen Latifah Show was still going strong. She had Mel Brooks on as a guest.
She pointed out that he is an EGOT winner meaning he has an Emmy, Grammy, Oscar, and Tony. He's known for writing and directing comedies including Spaceballs and Blazing Saddles.
Latifah mentioned only 14 other people have achieved that at the time. One of them is Whoopi Goldberg. "Whoopi and I have a lot in common. We're talented and we're Jews," he joked.
The talk show host laughed and talked about needing to bring Goldberg on the show one day to talk about him. Brooks then interrupted her saying "Excuse me!" then kissed her. She responded by pretending to fall off her couch. They then held hands.
"The truth is you can't keep looking at this girl without kissing her," Brooks said. Latifah added, "I am fine, Mel Brooks."
She addressed the cancelation of 'The Queen Latifah Show'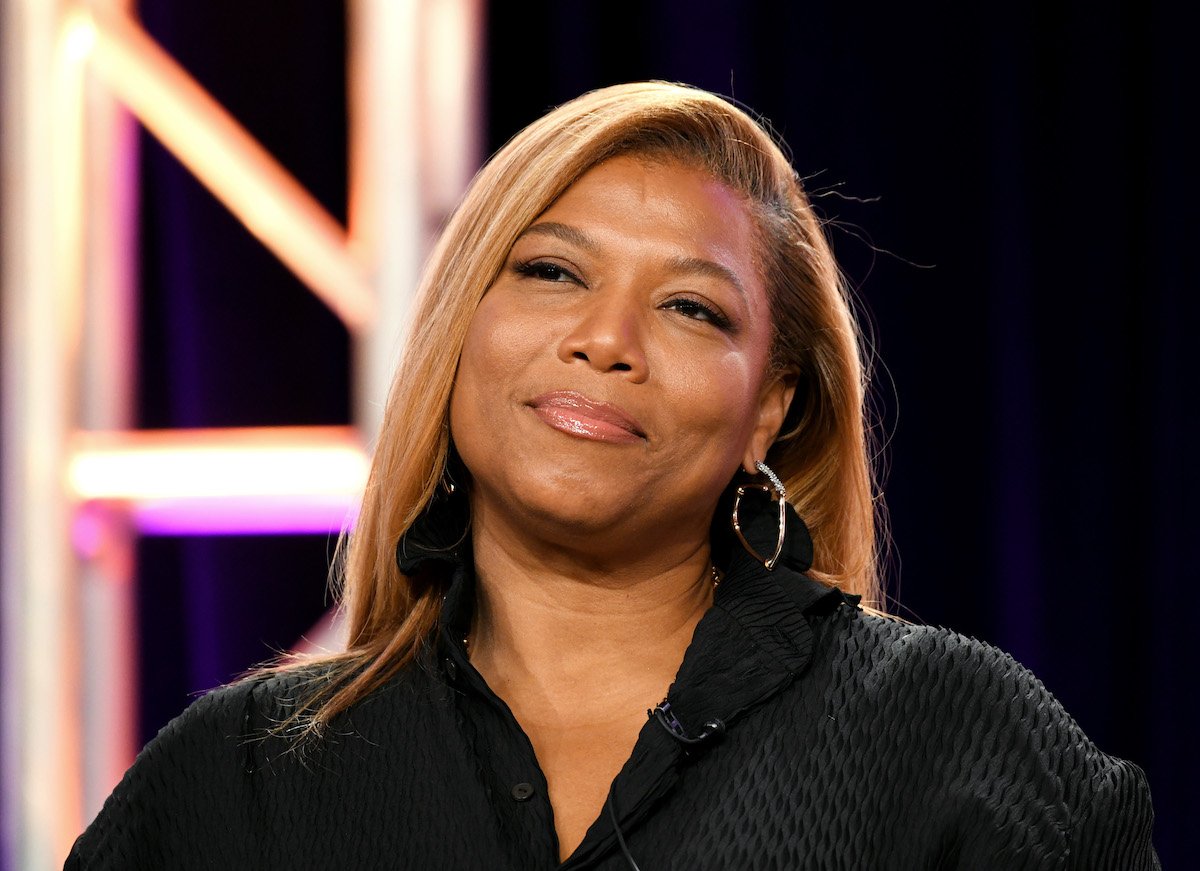 The actor made a change by hosting her own talk show. It started in 2013 and it lasted two years. She talked to The Hollywood Reporter about its cancelation.
"As I look back on it, I'm in shock at how many people have come on the show, supported the show and all the great things," she said. "I've been able to spend other people's money to change people's lives, which is the best thing to be able to do."
She returned to her acting career by starring in Bessie, The Wiz Live!, Star, and more. Now she's starring in a new adaptation of The Equalizer.
She is now in 'The Equalizer'
The actor is back and starring in The Equalizer. She plays ex-CIA Robyn McCall, who has skills that can help people who have no one else. Chris Noth plays a man who used to be her handler in the CIA, and they continue to have a close relationship.
"The chemistry between us as actors has been fantastic," she told TV Insider. "Bishop flies at 35,000 feet, in the circles of people who make the big decisions and do a lot of the things nobody knows about."
She added, "He can tell Robyn, 'You might be going too far' or 'You should watch your back.'" Latifah also said she took a lesson from her father, who was a police officer, to help shape her character.
The actor has certainly had an interesting career. The Equalizer premieres on Sunday, February 7 on CBS after the Super Bowl.