Queen Latifah's Historical Lookalike Is Novelist Zora Neale Hurston
There's plenty of tests online that allow you to upload a picture and find your celebrity look-alike. Is there any better feeling than being told you look like one of your favorite movie stars? As we dream-cast the movies of our lives, we can turn to our VIP doppelganger to play the leading role. 
In some cases, even celebrities can get in on the fun. When modern stars look extremely similar to famous faces of years past, "timeless beauty" takes on a whole new meaning. In the case of Queen Latifah, viewers have likened her iconic looks to those of Zora Neale Hurston… and we think Latifah's work would have made the author proud. 
Zora Neale Hurston is a celebrated 1930s author
According to History, Hurston is remembered as "one of the most important Black writers" in all of American literature. Although she wouldn't achieve great fame during her lifetime, her work is now studied as a part of the contemporary canon.
In contrast to many pieces of writing emerging from the Harlem Renaissance period, Hurston focused less on the impacts of racism and instead on a celebration of Black culture in the South. LitHub notes that this at first led to many fellow artists rejecting her work. Still, her optimistic style is a testament to her refusal to be silenced or brought down. 
Her most famous work, Their Eyes Were Watching God, follows a young woman named Janie. Throughout the novel, she shamelessly pursues what she wants in life and remains true to herself through tremendous hardships. In 2005, the book was adapted into a movie starring Halle Berry. Now, however, some think that Queen Latifah should have taken on the role. 
Queen Latifah has excelled on the stage and the screen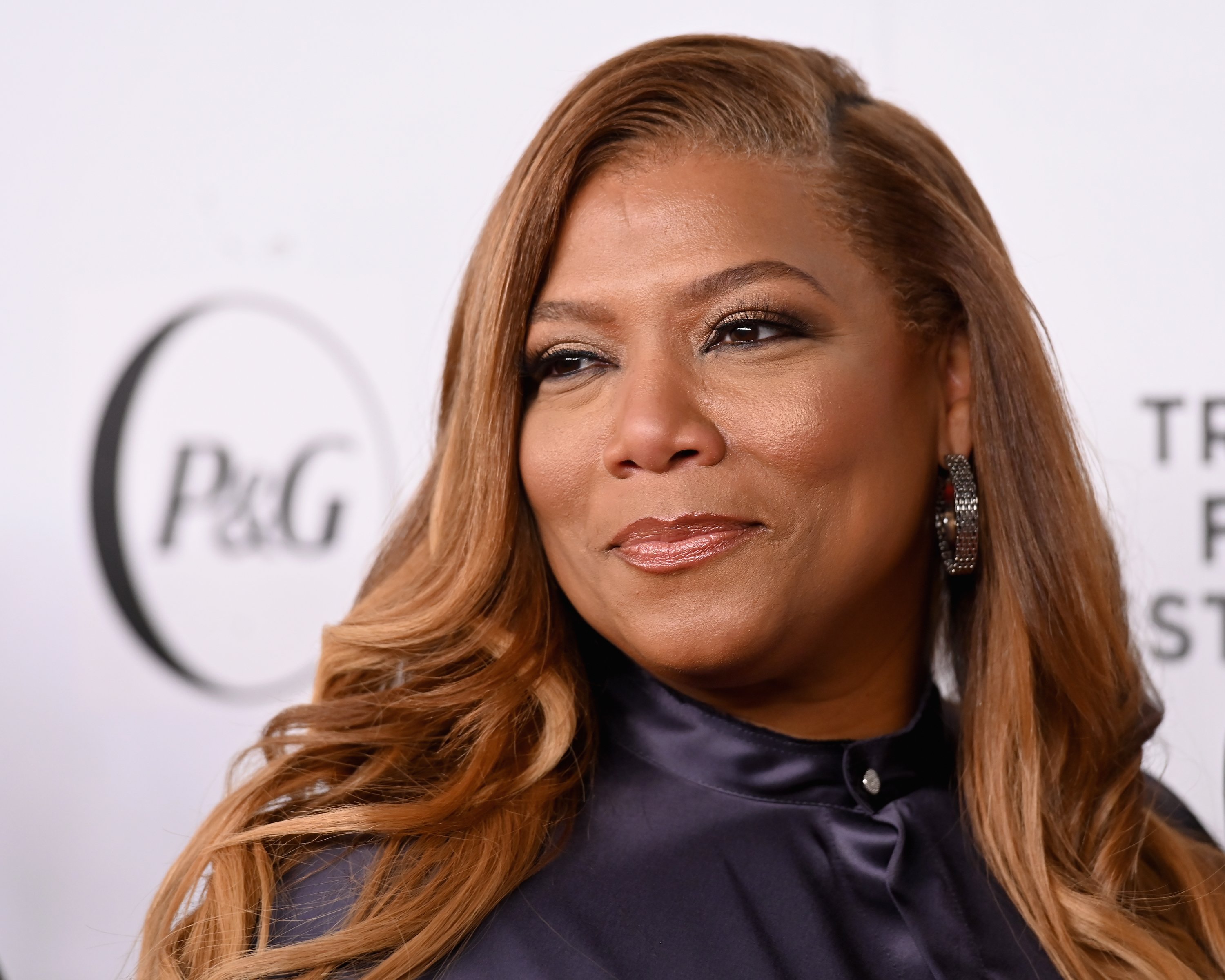 Throughout her career, Queen Latifah has shown a wide array of talents — earning awards and fans through both singing and acting. Seemingly able to succeed at anything she attempts, you could say that Latifah is a bit of a renaissance woman herself… and this is far from the only thing she has in common with Hurston. 
Latifah started out as a singer, joining an all-female rap group when she was still in high school. Her debut album featured an upbeat style and feminist themes — not unlike Their Eyes Were Watching God — and helped the singer garner a fan base. 
It wasn't long before Latifah made the move to the stage and screen, starring in movies and musical productions that honed both of her gifts. 
Hurston also dabbled in the showbiz world, preferring to work behind-the-scenes in playwriting. All of these similarities make it easy to picture the two as friends or, once you take a look at their photos, as sisters. 
Many have noted some similarities in the two's appearances 
Closer Weekly set out to find celebrity lookalikes for some of our favorite stars, and they hit the nail on the head for Latifah. As they note, Hurston and the singer have the "exact same smile," on top of similar, sparkling eyes and high cheekbones.  
The same article pointed out that Ellen DeGeneres bears a striking resemblance to transcendentalist author Henry David Thoreau. If she teamed up with Latifah, the pair could star in an ancient author blockbuster.