Was Elizabeth the Queen Mother a Queen?
Royal titles are a complicated business. Although Prince Philip was born a prince and was married to a queen, he was never crowned king himself. That's because there's a complicated set of rules around who can be called what, and when.
Those rules change over time, although most of them are quite old. Queen Elizabeth The Queen Mother, mother of Queen Elizabeth II and Princess Margaret, Countess of Snowdon, named Elizabeth Angela Marguerite Bowes-Lyon, was married to a king.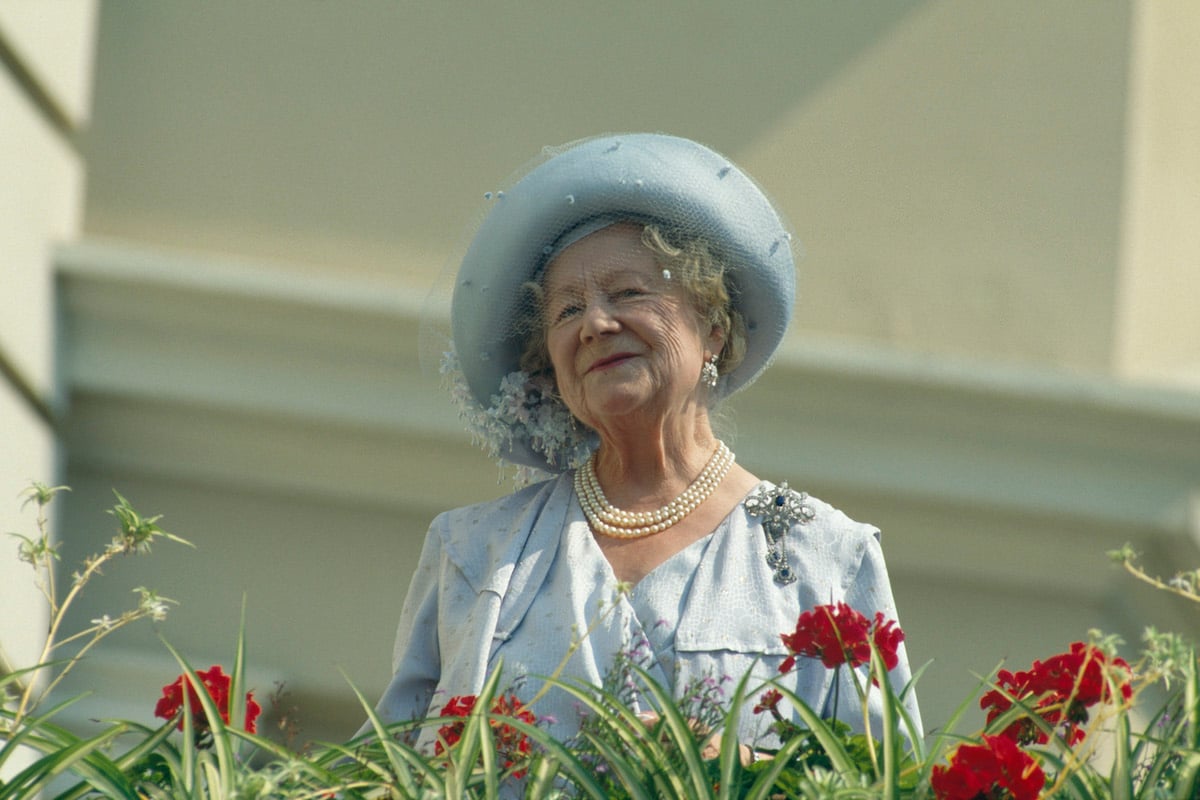 But unlike Prince Phillip, she was considered the Queen Consort. Then, she got a different title when her daughter was crowned, according to History. 
Queen Mother meaning
The term 'Queen Mother' is given to a queen after her children are crowned. It is reserved for Queen Consorts, like Queen Elizabeth's mother. Once the king dies, a queen consort loses her title. When her child is crowned, she gains a new one, that still indicates her royal, queenly status.
Crowned queens like Queen Elizabeth II may never become queen mothers. Queen Elizabeth II can't lose her title because of the death of her partner. The only way Queen Elizabeth II could lose the title of queen is through her death or abdication. If she abdicates, she could become Queen Mother to Prince Charles.  
The term 'Queen Mother' was first used in 1560, although Bowes-Lyon seems to be the most well-known queen mother, at least when it comes to the use of the title. A Google search of 'Queen Mother' pulls up results that are almost exclusively about the late Queen Mum, probably because her daughter is still queen. 
Queen Elizabeth's mother is the most recent 'Queen Mother' 
Although she was named Queen Consort during her husband's rule, the Queen Mother never expected to be a queen. She spent her life associating with the royal family but was reluctant to become part of the royal family. The second son of King George V asked her to marry him. She refused.
Albert, the second heir to the throne, had to propose multiple times before the Queen Mother accepted. His elder brother was in line for the throne, so the Queen Mother likely never thought she or her children would be queen. When Albert's brother King Edward VIII abdicated the throne to spend his life with American divorcee Wallis Simpson, Albert inherited the role of king.
He took the name George when he was crowned, becoming King George VI. Bowes-Lyon became Queen Consort, and the couple's two daughters, Elizabeth and Margaret, became princesses. Later, her eldest daughter would be crowned Queen Elizabeth, earning Bowes-Lyon the title of Queen Mother. 
Queen Mothers throughout history 
The Queen Mother, Bowes-Lyon, lived through both world wars and wasn't a passive participant in either. During WWI, her family home became a hospital, and she helped out. During WWII, she and King George VI stayed in London, despite the near-constant bombing. They toured bomb sites, visited hospitals, and met troops. 
The title of Queen Mother dates back to the 1560s, or perhaps a bit later, according to Collins Dictionary. It is an honorary title. There is no ceremony for becoming a Queen Mother, the way there may be for titling a duke or duchess. Queen Mothers have wielded significant power throughout history, whether or not they used the title officially.
Mary of Guise, the mother of Mary Queen of Scots, reigned as regent for her young daughter while she was Queen Mother, according to Britannica. Richard the Lionheart's mother, Eleanor of Aquitaine, was born long before the title 'Queen Mother' was invented. Still, this French-born queen consort wielded almost as much power as her royal son. She helped broker deals and played complicated games of political chess.