'Queen of the South': The Real-Life Corruption That Inspired the Judge's Season 5 Scam
'Queen of the South' writer Benjamin Lobato addresses Judge Lafayette's sentencing scam revealed in season 5. Heres what the show has to say about real-world corruption.
Queen of the South is a fictional TV show about a crimelord's rise to the top, but it's based in reality. The story of Teresa Mendoza (Alice Braga) already addresses issues of immigration, as she fled the streets of Mexico the only way she could, with drug dealers. Throughout the show, the writers have addressed other real-world issues too, and the final season is no exception.
[Spoiler alert: This article contains spoilers for Queen of the South.]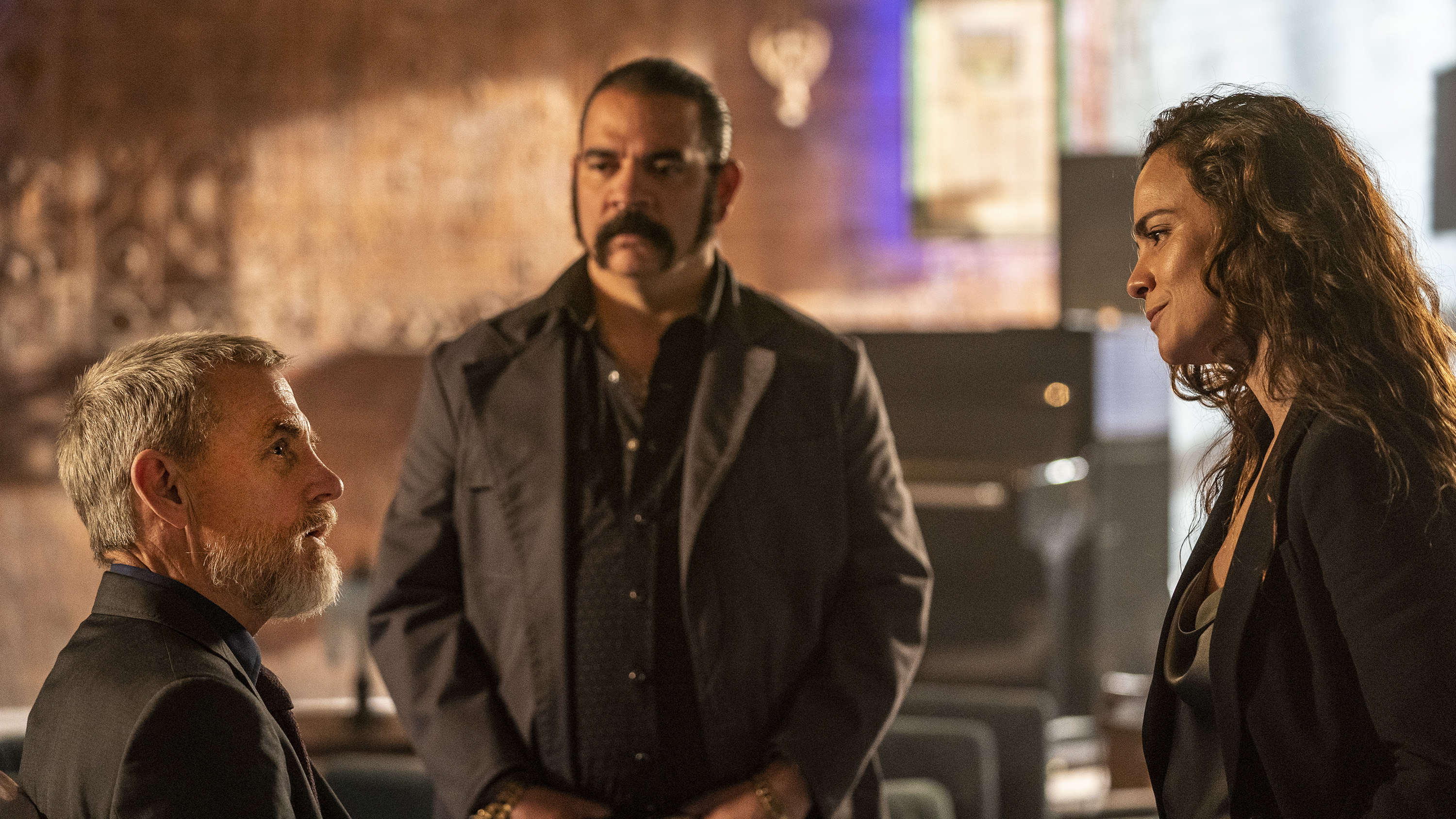 In the second episode of season 5, Teresa learned that Judge Lafayette (David Andrews) had a system where he'd get kickbacks for sentencing mild offenders to harsh prison terms. Queen of the South writer Benjamin Lobato spoke with Showbiz Cheat Sheet. We'll have more with Lobato throughout the final season, but here he addressed the judge's scam. 
'Queen of the South' tackles the root of the drug crisis
Lobato is co-showrunner of Queen of the South with Dailyn Rodriguez. Lobato said that one of the things they look for in stories is the larger theme.
"One of the things that Dailyn and I really talked about, this is a show about Latino drug dealers, right?" Lobato said. "But Mexican cartels are really a symptom of some other deeper, greater sickness. A lot of that comes down to corruption and inequality. Where people are forced to make decisions that they wouldn't otherwise make if there was true equality and opportunity."
'Queen of the South' Season 5 takes on the prison industrial complex
The prison industrial complex is a bigger issue than one judge in New Orleans. However, Lobato saw a way to incorporate real world phenomena into Queen of the South's story.
"So, the prison industrial complex is one of those things," Lobato continued. "If you get into the system, it's kind of like quicksand. It's very difficult to get out. Once you have a felony on your record, guess what? What does every employer ask? Have you committed a felony? How difficult is it to get a job once you have that felony on your record? So we just wanted to explore that. That was one of the things that we wanted to explore and coming into New Orleans, that was a big part of it."
Teresa Mendoza came from similar circumstances 
The judge probably wasn't thinking big picture. Someone offered him money and he took the bribe. However, he was likely causing more criminals to come before his court.
We ask the question, why do drug cartels exist? Why do gangs exist? Why do these things exist? Let's lift the hood on crime and look underneath the hood and discover what's the root cause of that? Ultimately, it comes down to quite frankly corruption and inequality. You put people with their backs against the wall, you don't give them opportunity and they're going to find ways to create their own opportunities. That's one of the things that we want to explore and of course the prison industrial complex is one of those things. 

Benjamin Lobato, interview with Showbiz Cheat Sheet, 4/15/21