'Queen of the South' Season 5 Will Introduce a New Crime Boss
Slip back to August 2019 when the Queen of the South season 4 finale aired. Teresa Mendoza was left picking up the pieces after El Gordo's killing, the corrupt judge started a war, and Tony's death cut deep.
To cap it all off, James showed up on her warehouse steps battered and bloodied with a warning. "They're coming for you," he uttered.
Never one to back down from a challenge, Teresita is preparing to face her enemies again along with a new big bad who will either be her business ally or sketchy nemesis. Kostya is officially joining the party when the TV series returns.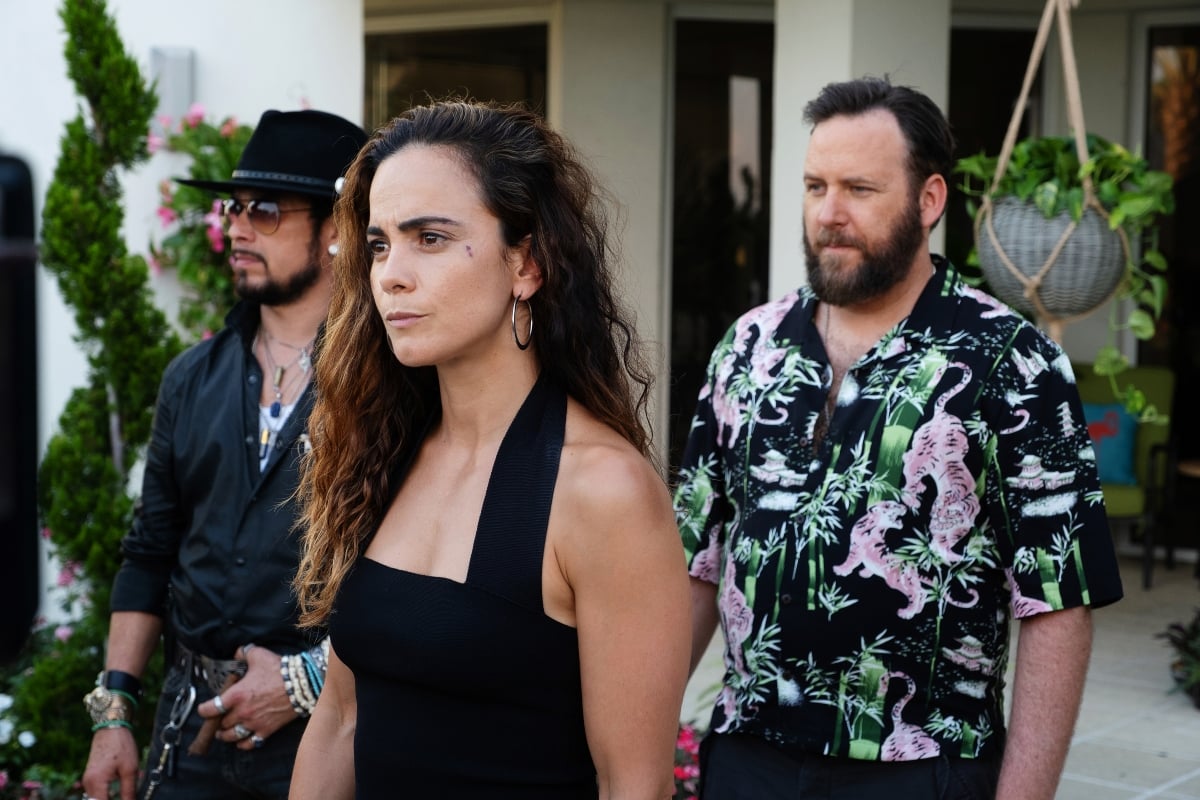 'Queen of the South' Season 5 will introduce Russian crime boss
It's been a while since fans have heard any news about season 5 for the USA series, but casting news for Kostya was recently announced. The character was first mentioned in season 4 by Oksana, a kindred spirit for Teresa and fellow lady drug dealer. Oksana played the intermediary between Teresa and El Gordo until they killed him off.
After the crew traded Javier for Oksana in a bad deal with the judge, Teresa told her she was ready to meet Kostya. He is Oksana's cousin and according to her, he's powerful but crazy.
Per Deadline, Pasha Lychnikoff has been cast as the intimidating crime boss and he's no joke. From the character's description:
Vicious, calculating and extremely dangerous, he is a man who watches his surroundings with icy intensity. An underworld oligarch and a war criminal, an enemy of the state, funneling billions into the Cold War Redux, he's wanted by the CIA. However, he's been a ghost – and so far – he's been untouchable. A chess master playing many games at once in his head, he has remained out of reach. Kostya is insidiously ingenious and extremely deadly.
With a new gangster and that vindictive judge still alive, the new season should be excellent.
RELATED: 'The New Mutants' Filmed In a Haunted Hospital — Henry Zaga, Charlie Heaton and Alice Braga Share Creepy Things They Saw
'Queen of the South' Season 5 is currently filming
Queen of the South was renewed for its fifth season right after the season 4 finale aired. Due to the delays from the pandemic, updates for the show have been slow. However, the cast is currently filming, including in locations around New Orleans.
Hemky Madera (Pote), Alice Braga (Teresa), and Peter Gadiot (James) have all been posting behind-the-scenes videos and photos from set on social media. Many of the shots include Teresa dressed in her trademark white suit. Though USA Network hasn't shared an official debut date, the cast is dropping hints that season 5 is on the way soon.
What's known? With James back in the picture, it either means the DEA is coming for Teresa and her operation, or a rival drug syndicate is ready to declare war. Each season, problems mount for the gang, usually in the form of two or more villains. Will it be a law enforcement agency or something more sinister this time?
In the meantime, fans can stream the first four seasons of Queen of the South on Netflix. Stay on the lookout for Teresa, Pote, George, James, and Kelly Anne when the series returns later this year.