'Queen of the South' Season 5 Release Date: Everything We Know So Far
It's been more than one year since Queen of the South kept fans glued to their seats. Teresa Mendoza's reign as the compassionate cartel boss was tested throughout season 4, and the final episode left one last surprise on her doorstep.
With loose ends, unstable alliances, and enemies at every turn, she has a few messes to clean up when the TV series returns. And season 5 is bringing the heat.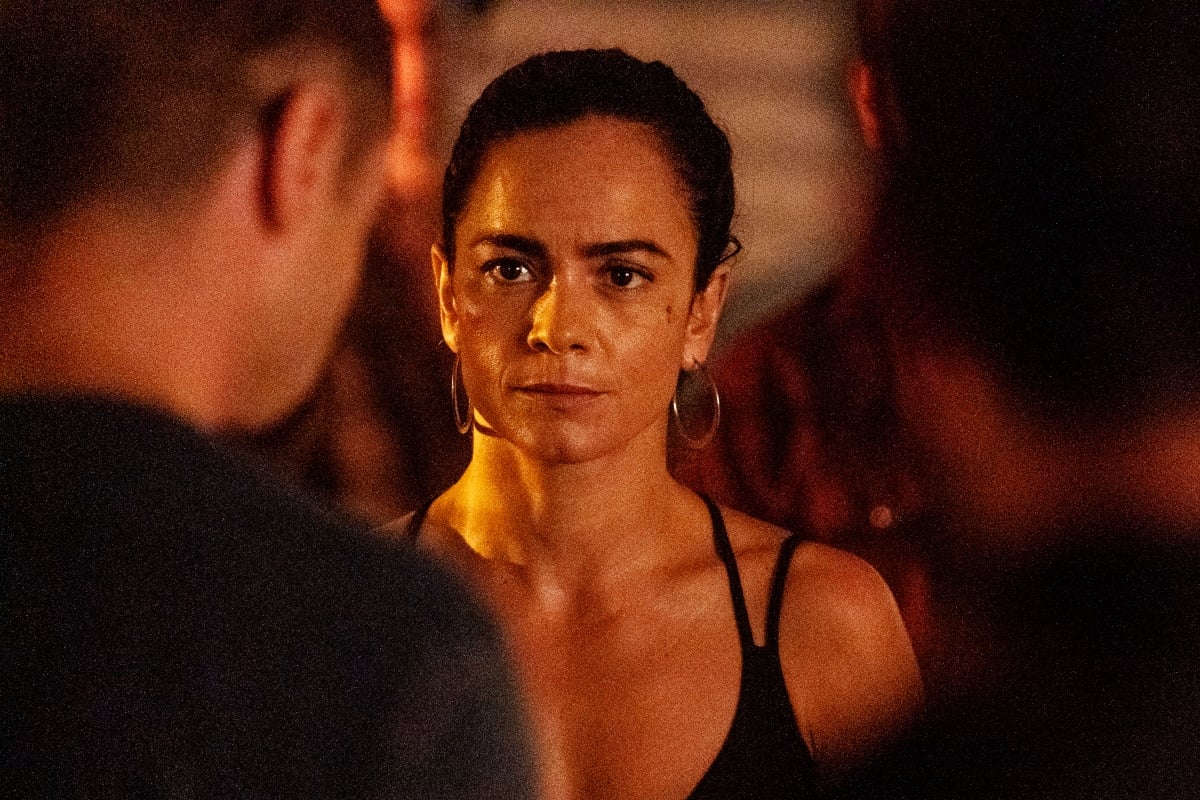 USA teases 'Queen of the South' Season 5 release date
Spring 2021 is giving people so much to look forward to besides warm weather. But before its official arrival, now is the time to binge on season 4 of Queen of the South all over again. Season 5 will hit TV screens in April.
RELATED: 'Queen of the South' Season 5 Will Introduce a New Crime Boss
The teaser trailer shows Teresita decked out in a white suit with a gun in her hand, and King George warning her that "We've got a serious problem, Teresa."
Oksana, James, and Pote are also in the short clip, and there is nothing lighthearted about the atmosphere. In fact, Pote threatens someone to watch themselves.
He could be talking to James, or it may be someone outside of their circle —as in Boaz or the newest drug lord on the New Orleans scene: Kostya.
Kostya is coming to season 5
Remember when Oksana mentioned her cousin Kostya? She talked about how ruthless he is, but Teresa still wanted to connect directly with him. Well, fans will get to meet him too in this upcoming season as he's the big bad coming to town.
Deadline described the Russian crime boss as "vicious, calculating and extremely dangerous, he is a man who watches his surroundings with icy intensity. An underworld oligarch and a war criminal, an enemy of the state, funneling billions into the Cold War Redux, he's wanted by the CIA. However, he's been a ghost – and so far – he's been untouchable."
Season 5 of Queen of the South is currently wrapping up production and based on photos from set, it makes one wonder if this will be the final walk for Teresa. She wears her signature suit in many of the frames, and it's believed that is what she's wearing when she's shot in the end.
Where 'Queen of the South' Season 4 left off
By the end of season 4, Kelly Anne came back in the picture and started to get close with Pote. Teresa — along with Boaz's help — took over El Gordo's operation after his death, and the gang decided to remain in New Orleans. One thorn that was still stuck in everyone's side was the corrupt judge Lafayette.
He is still alive and now perhaps holding a grudge due to what happened with his son. He may try to pin the blame on Teresa — and Marcel — for that but it's clear he's in cahoots with other underhanded people.
While Tony and Javier were casualties in season 4, the crew barely had time to grieve before James rolled up on them out of nowhere. Bleeding and injured, he came with a message, but fans will have to see whose team he's really on: Teresa or the government.