The Queen's Stamp Collection Is Worth a Whopping £100 Million
Queen Elizabeth II has many hobbies. Although she's well known for her fondness of Corgis and breeding racehorses, the 94-year-old monarch has another way she likes to spend her free time and that is collecting stamps. A stamp enthusiast, the queen's collection has become known as one of the best in the world. Ahead, find out more about Queen Elizabeth II's extremely valuable stamp collection. 
The queen has never needed money — she has an estimated net worth of $470 million — but she could certainly sell off items in her treasured stamp collection if it ever came to that. According to The Telegraph per The Sun, experts evaluated the queen's impressive stamp collection and estimated its worth to be £100 Million or about $124 million.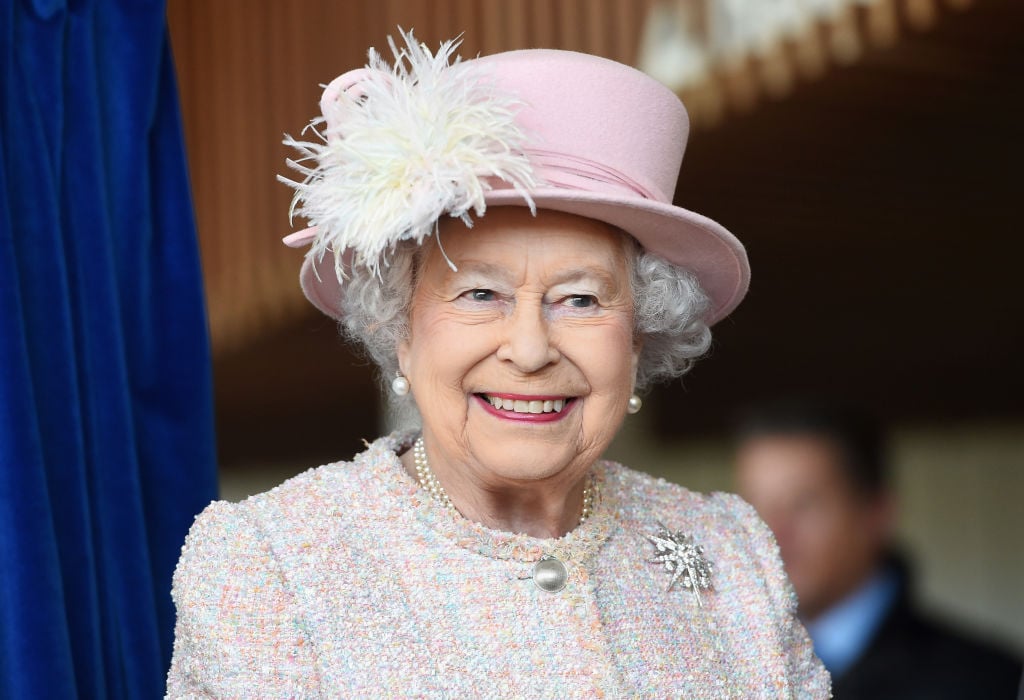 Collecting stamps is a royal family tradition
The queen's stamp collection, or the Royal Philatelic Collection as it is known, has been passed down through generations in the British royal family making it even more unique. Initially started by Prince Alfred, Duke of Edinburgh in 1864, King George V picked up the hobby and grew the collection followed by King George VI, according to the Smithsonian National Postal Museum. 
Now in the hands of Queen Elizabeth, the collection has become a shining example of Britain's history. The stamp collection is comprised of hundreds of boxes and albums all color-coded by monarch; red for King George V, blue for King George VI, and green for Queen Elizabeth. 
Why is the queen's stamp collection so valuable? 
In short, Queen Elizabeth II's stamp collection is worth so much money because it is filled with rare, valuable, and historic stamps relating to the British Commonwealth and the United Kingdom.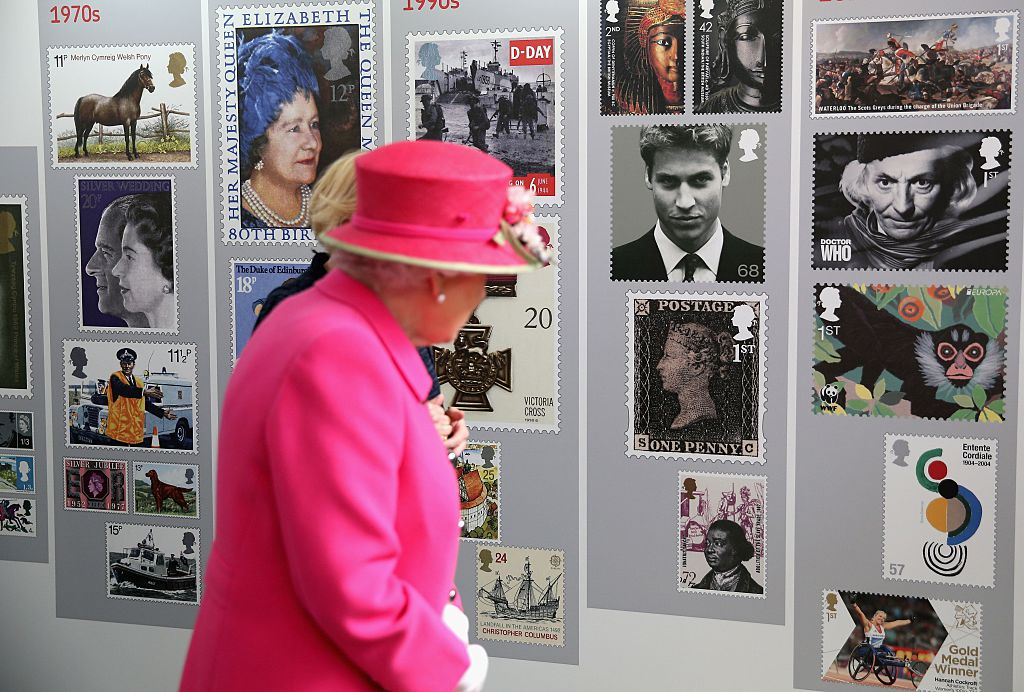 Among her prized collection is supposedly a Mauritian stamp worth a staggering £2 million or nearly $2.5 million. While it's unclear whether or not the queen still has the stamp in her collection, the stamp went on display in 2002 to mark her Golden Jubilee. Why is this single stamp worth millions? Because it marked the first stamp issued by a colonial post office, according to The Sun. 
In her possession, the queen has sold off certain pieces in the collection to make room for others. According to The Sun, she sold items and used the profits to purchase a rare set of 10 Penny Black stamps from 1840. How much did they cost? £250,000 or upwards of $310,000. 
Although the queen's stamp collection is one of the most prized in the world, it's missing the world's most famous stamp. Queen Elizabeth doesn't own the 1856 One-Cent Magenta from British Guiana. Only one in the world, shoe designer Stuart Weitzman bought the stamp for $9.8 million in 2015, according to The New York Times. 
Queen Elizabeth is proud of her stamp collection, likes to show it off 
Regularly kept in vaults at St. James Palace, the queen likes to show it off from time to time. According to a Fabulous Digital interview with royal expert, Phil Dampier, Queen Elizabeth enjoys giving Buckingham Palace guests a look at her stamp collection.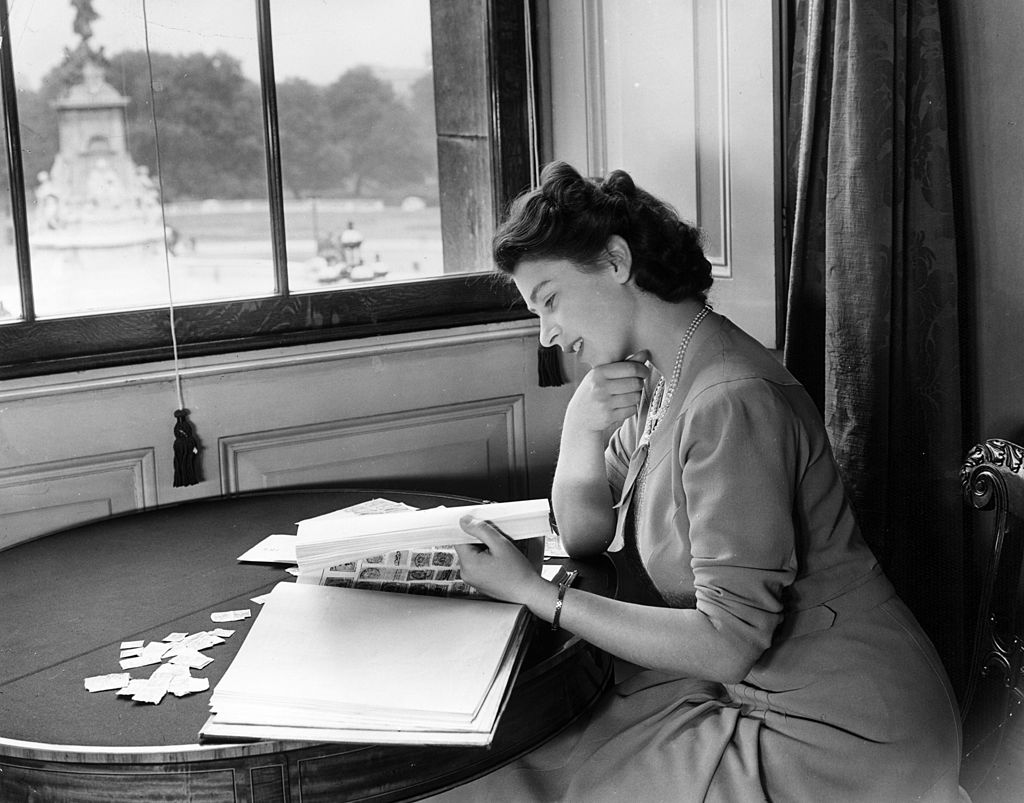 "It is one of her pride and joys, not only because she owns some of the world's most valuable stamps, but also because she has built on a family treasure and feels she has done her father and previous monarchs who owned it proud." 
Surely, Queen Elizabeth will continue to expand her stamp collection before another member of the royal family, probably her oldest son, Charles, Prince of Wales who is first in the line of succession, inherits the collection.