'Queer Eye': Bobby Berk Loved Austin so Much, He Stayed for a Few Months – 'It's Such a Great City' (Exclusive)
Bobby Berk and many of the Fab Five from 'Queer Eye' fell in love with Austin, Texas. In fact, Berk stayed in Austin during the pandemic and soaked in the city.
While the Fab Five always embrace just about every city in Queer Eye, design guru Bobby Berk said Austin, Texas definitely has his heart.
Queer Eye Season 6 started shooting in 2020 and came to a screeching halt during the first episode thanks to the coronavirus (Covid-19). Like the entire nation, Berk recalled being in limbo at the time. "So it's like two weeks and then two weeks …" he laughed during a Nov. interview with Showbiz Cheat Sheet. "And then my husband and I just ended up staying in Austin for three months in 2020 because it's such a great city."
'Queer Eye' producers were going to send the Fab 5 on a multi-city tour
Berk said the Fab Five all wanted to "keep it weird" in Austin. So they pushed back when Queer Eye producers suggested perhaps they scrub that initial episode and start over and shoot in multiple cities.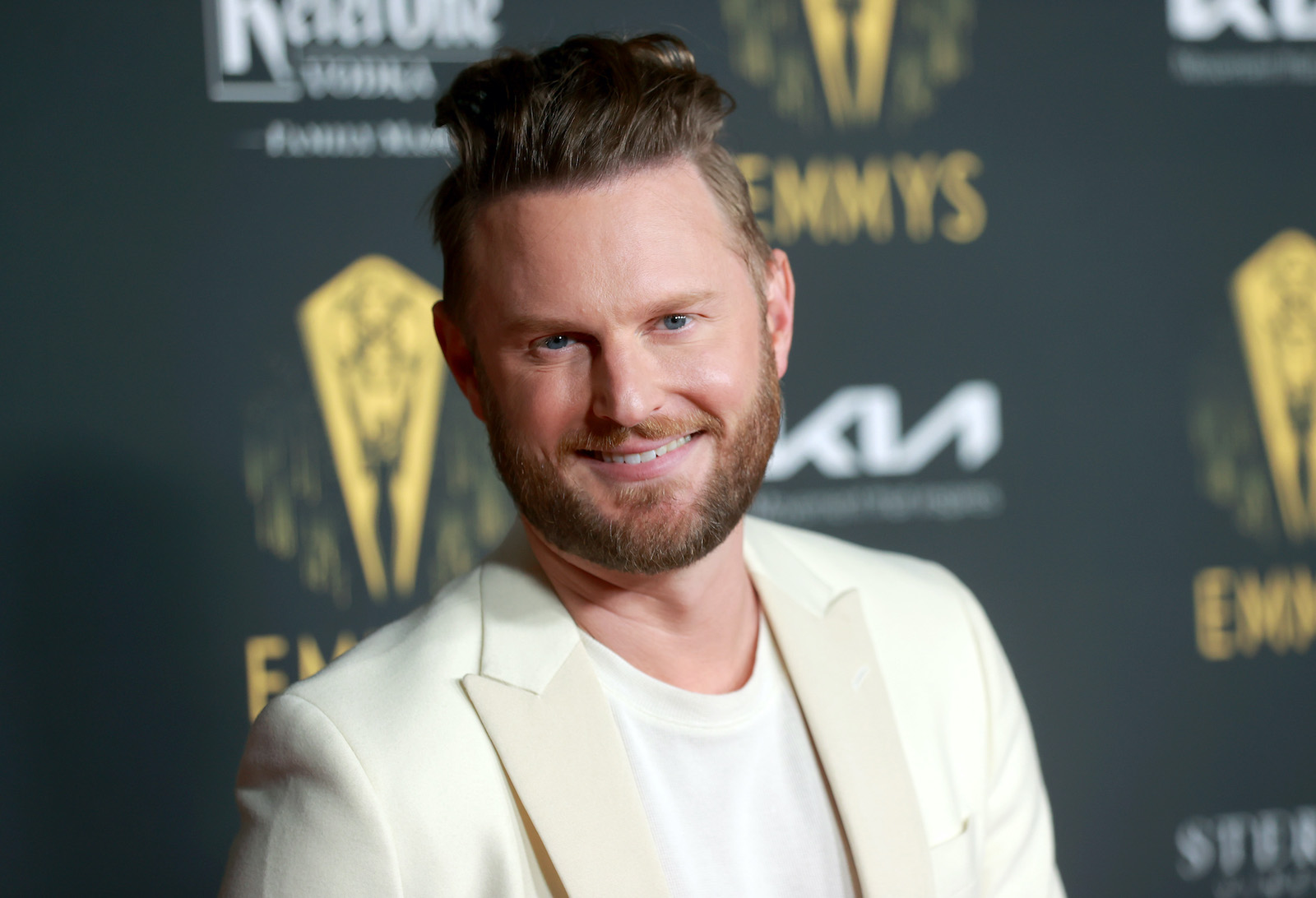 "Yeah, so we started in 2020 and we didn't really get one episode finished," he said. "And then we ended up being able to go back, which was great because for a while we didn't think we were going to go back there. For a while, they were like, 'Oh, we think we're going to send you on a tour across the USA.' Multiple other cities, but we were like, 'No, we want to go back to Austin! We loved it there!'"
The Fab 5 loved connecting with the heart and soul of Austin
What was one aspect he really embraced? Berk shared with Austin Monthly that he and his husband spent time hiking along the Greenbelt. They also investigated rows of quaint 1920s bungalows and historic homes. Meanwhile, foodie Antoni Porowski dove head-first into the culinary scene immersing himself in the flavors and aromas. He also became a dog dad during his stay in town.
"She ran into this meeting cage area, immediately licked both our faces, and was just running in circles like a maniac," he said about his new adopted pit-Beagle mix pup. "We decided that was the dog for us."
Porowski also devoured a local specialty – "Suerte's garlicky black magic oil." He grabbed eight jars of the savory oil and plans to return to Austin when he needs more.
"So in Austin, I have to say it's probably one of our most emotional and maybe best seasons ever," Berk shared with Showbiz Cheat Sheet. "You know, we really were able to get back in touch with our emotions and why we do this. And there are some amazing stories that we're able to tell. You know, not just individuals, but small businesses that have really been through a lot in the last two years. So we're really excited to share those stories."
Meet some of the Heroes from 'Queer Eye' Season 6
Berk loved the local aspect of Queer Eye Season 6 because it really tapped into some of the local arts and craftspeople living in Austin.
"Well, what we do on Queer Eye in this new season is really just tell the stories of what people have been through in the last year," Berk said. "And I can't wait to be able to tell that same story about these artists and what they've been through and how their art has changed and how their art has been that therapeutic thing or how their art has been therapy for other people, they get to see it."
Local NBC station, KXAN offered a sneak peek of some of the Heroes who are featured this season. They include a dance instructor, a trans barbell athlete, a baker, a nonprofit director, and a physician on the frontlines of Covid.
Queer Eye Season 6 is currently streaming on Netflix.