'Queer Eye': Bobby Berk Reveals the Status of Season 6
Queer Eye fans won't be getting the "pandemic edition" with season 6 this year. Bobby Berk revealed to Showbiz Cheat Sheet that the series is still on pause.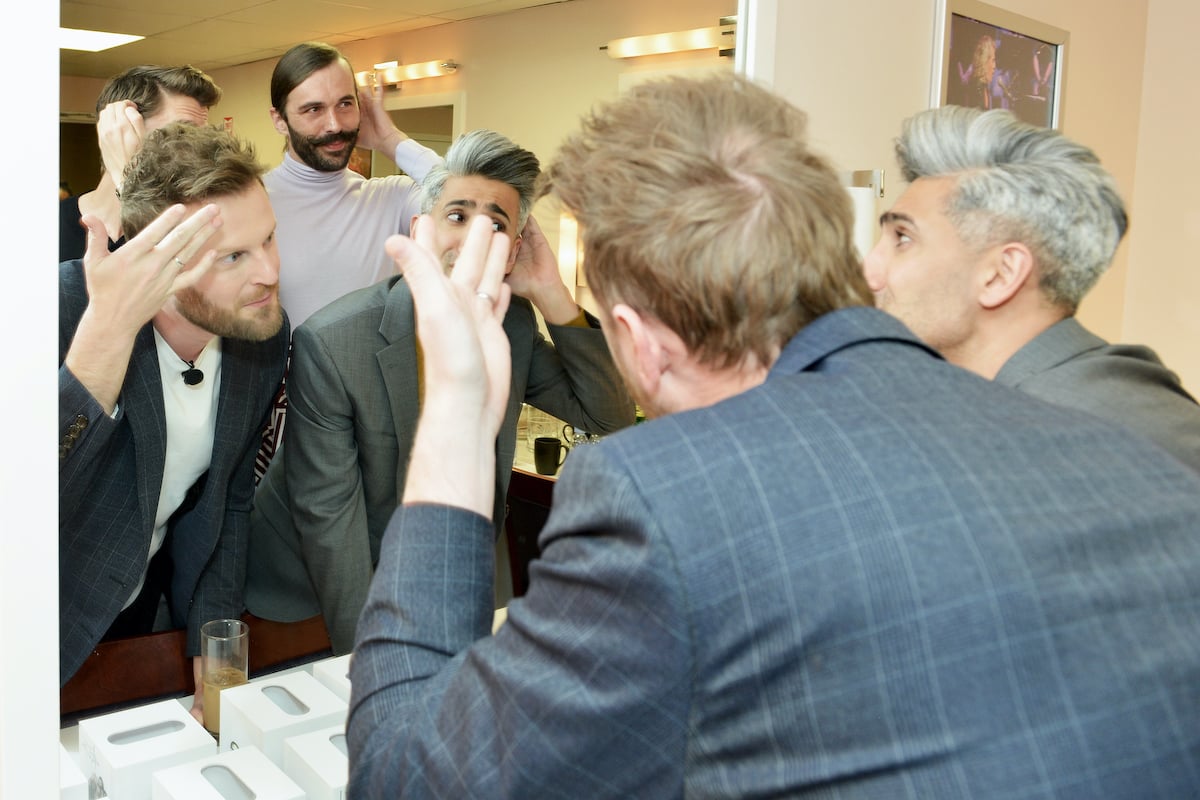 Like many productions during the early months of the pandemic, Queer Eye stopped filming mid-season in Austin, Texas. Since then, many productions resumed, including some reality series such as Bravo's Housewives. But Berk said Queer Eye producers would prefer to wait until the landscape is completely safe.
Berk also believes producers didn't want to compromise the integrity of the show by including a pandemic spin. "I think that's a big part of it but also shows that are filming in pandemic conditions, they are on a closed set, with the same crew and the same actors every single week."
'Queer Eye' will return when filming is safe
Berk says the Queer Eye show structure doesn't mix well with pandemic conditions. "Our show is not filmed on a set," he said. "We're out there in real life, in stores and restaurants, and salons. Interacting with people in public."
"So it's impossible to keep talent, crew, and heroes safe," he said. "So I'd say safety is the biggest part. But luckily, what we've been hearing is there's a vaccine on the near horizon and once that's out we can probably get back to work in a good way."
In addition to Queer Eye, Berk has been working on other ideas and productions for shows. "I have my media company as well as developing the new show that I'm working on, not just for me, but for other talent that I'm cultivating," he said.
"I definitely love the TV industry," Berk continued. "I don't always just want to be the person on camera, though. I want to help other people get good shows out there that are helping people. You know, that's one of the main things I always say when I'm talking to networks and agencies. I don't want to make 'design TV.' I want to make TV that helps people like we do with Queer Eye."
Bobby Berk has some thrifty solutions while viewers work from home
In the meantime, Berk offered some budget-smart solutions for the throngs of people working and learning from home. He partnered with PayPal to help families maximize their space while controlling costs.
"PayPal did a survey the other day about people working from home and actually not surprising that 60% of us who are working at home three or more days a week are not dealing with it well," he shared. "And then 40% of those people are getting into fights with their spouses, significant others, kids about budget and money."
As a result, Berk and PayPal came up with a few easy ways families can cohesively work in a shared environment. "So things like noise-canceling headphones can really cut out the noise," he suggested. "And then things like a ring light or a new lamp because hey, that overhead light is what's giving you those dark circles on the Zoom calls. You need a good light up front."
He also suggests something as simple as integrating a power strip to hold all your cords and wires. "Sometimes I get up and yank one of the cords out and then knock everything off!" he exclaimed. "A good chair is also important." Even young telecommuters find they are getting back pain and strain from laying on the couch in an awkward position while at work.
He also has a new series, Berking From Home which is available on YouTube.