'Queer Eye': Which Fab Five Cast Member Has The Hardest Job?
Since the very first episode, Netflix's feel-good show, Queer Eye, has absolutely stolen our hearts. The show follows five, gay, men (known as the Fab Five) who help everyday heroes and heroines completely makeover their lives. Each member of the Fab Five is an expert in his specialty field. The fields include Culture, Design, Fashion, Food, and Grooming. But who of the Fab Five has the hardest job? If you automatically said Design expert, Bobby Berk, you should know that he begs to differ.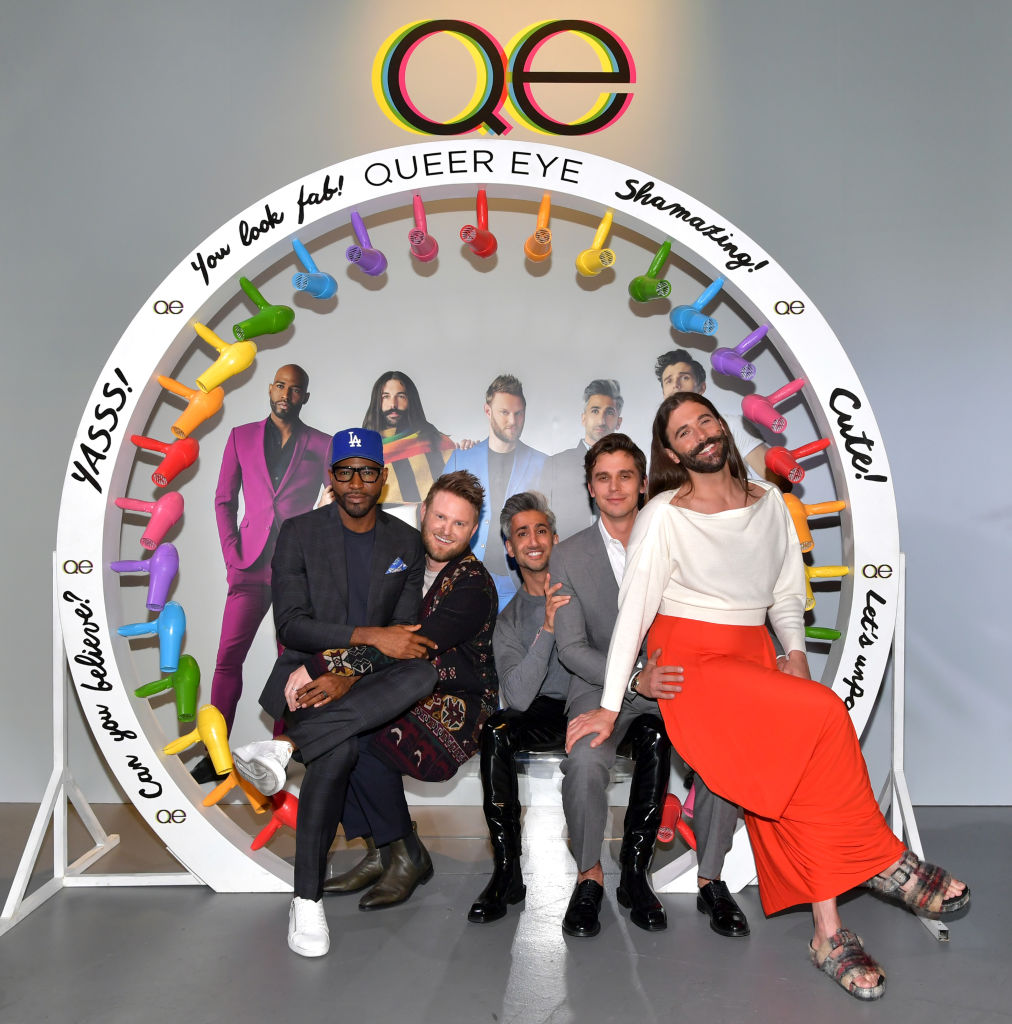 Berk's job on the show quite literally requires a lot of heavy lifting. In just a few days time, the designer manages to makeover entire homes. Conceiving of colors, texture, appliances, furniture, moods, etc. he uses his remarkable skills to create a new home for the hero that is as unique as they are. Still, despite the hard work, Berk remained incredibly humble when he was questioned about whether or not he is the Fab Five member with the hardest role.
Heavy lifting
"I don't know if I would or would not say that I have the hardest job—it's a time-consuming thing. You know, it's not something that can be done in a day or in an afternoon, it takes a lot of planning. So although it might be the most time-consuming and most labor-intensive, it's definitely not the most important." Berk said of his arduous role in a recent interview with Cosmopolitan.
He continues on to praise all the work that each member fab five is doing, saying that everyone has an equal hand in the transformation. "All five of our verticals are equally as important, and without any one of them, we would not be able to effect the change that we do. I might have the most time-consuming and labor-intensive, but it's not the most important. And it's not honestly the hardest. " the Fab Five member answers candidly.
Emotional labor
Upon further reflection, Berk admitted that there is one role that sticks out to him as particularly challenging. "You know, for Karamo to be able to get them to really open up about their issues, that often is the hardest." the designer says about fellow castmate, Karamo Brown.
Brown, who heads up the culture category, often has the arduous task of getting the show's heroes to remove their emotional blocks. The role requires a very high emotional quotient, as Brown often deals with the aftermath of pain (and sometimes even trauma) that the hero is holding on to. It's no wonder that Berk feels it's challenging.
But despite the challenges and importance of each role, Berk feels that the Fab Five would be adept at stepping into each other's roles because of the wealth of knowledge that each man has. When asked how he would switch the roles of his fellow castmates, he gave the following response,
Recasting roles
"I would give design to Antoni because he has such a knowledge of furniture and design history even more so than me. And Antoni just has really impeccable taste. I would have Karamo do fashion, Tan doing hair, and Jonathan doing culture. Jonathan is randomly a wealth of knowledge about so many things that you don't even think one needs to know about. He has really made sure that he learns about different cultures, different people, and different things."
Binge watching
It's nice to see that these multi-talented men continue to support each other. Berk is right that the show wouldn't be the success it is without each man's unique contribution. We can't wait to see what's in store for the next season of Queer Eye. Until then, we'll make do with bingeing season three again.