'Queer Eye': Can the Fab Five Speak Japanese?
The Fab Five traveled to Japan for one special season of 'Queer Eye,' but can these experts speak Japanese? Here's what we know about these hosts from Netflix's original series.
The Queer Eye members are known for their bright personalities and their unique fashion taste. Some Fab Five members often show off their bilingual and trilingual skills during episodes of this Netflix original series. 
Can the Fab Five members speak Japanese? Here's what we know about these Emmy Award-winning stars.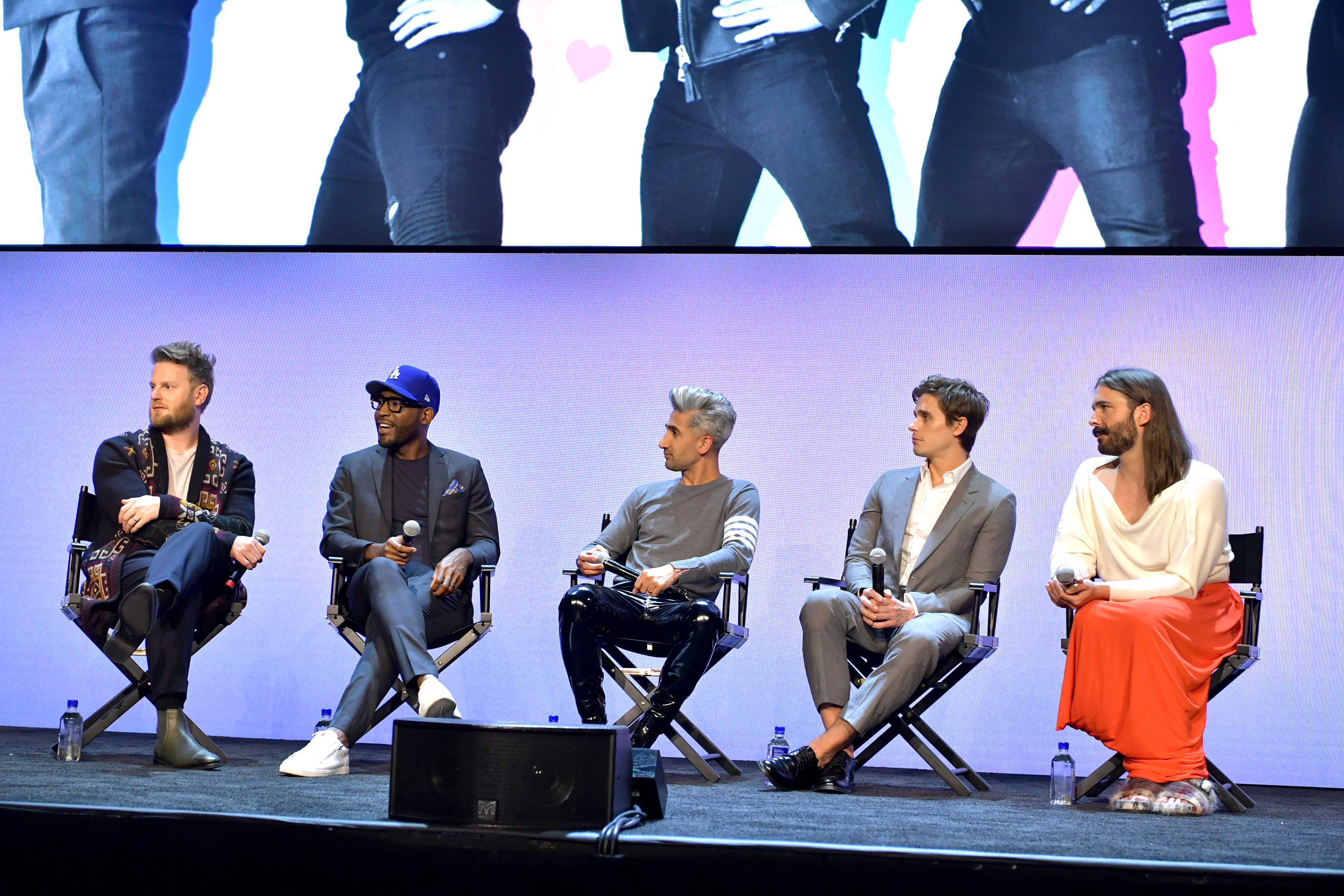 Some members of the 'Queer Eye' Fab Five are bilingual
This Netflix original series earned recognition for the Emmy Awards in categories like Outstanding Structured Reality Program, Outstanding Picture Editing for a Structured or Competition Reality Program, and Outstanding Casting for a Reality Program.
Some of the Queer Eye cast members are bilingual and even trilingual. That includes the food and wine expert, Antoni Porowski, who speaks English, French, and Polish. For some episodes of this Netflix series, Jonathan Van Ness showcased his Spanish, although he confessed he can't speak fluently.  
"Our parents tried as much as possible to speak Urdu and Punjabi at the house," France said during an interview with Hello Pakistan Magazine. "I speak Urdu and Hindi OK, it's just my accent is terrible – I sound very English when I speak."
Can the 'Queer Eye' cast members speak Japanese?
In addition to several seasons of this series that take place in the United States, the Fab Five traveled to Japan for the spinoff, Queer Eye: We're in Japan. They appeared to give advice and "make betters" to local heroes. 
Throughout this series, members of the Fab Five say Japanese phrases to their heroes. However, none of the experts are fluent in Japanese. As a result, they had special guests accompany them on their adventures around the city. 
The 'Queer Eye' members appeared in the spinoff series 'Queer Eye: We're in Japan'
The regular cast members for Queer Eye were joined by a few celebrities for this Japan-based spinoff series. Model Kiko Mizuhara acted as the cultural consultant for the Fab Five, oftentimes translating for these experts while they were abroad. 
"The apartments in Tokyo are very small, it's the biggest city in the world," Bobby Berk, Queer Eye's interior designer, said during an interview with The Verge. "Of course, it seems like the bigger the city, the smaller the apartments. So I had to really take in consideration the size." 
"Also, rental apartments, they don't let you paint anything on the walls or change the flooring, so we had to get creative by building out furniture," he continued. "We had to build up, instead of out. So really just utilizing the space from top to bottom, left to right."
Episodes of Queer Eye: We're in Japan are available for streaming on Netflix, as are episodes of the original Emmy Award-winning series.