'Queer Eye': Karamo Brown Plans to Address the 'Trauma We've All Experienced' Next Season
With only one Queer Eye episode shot before the coronavirus (COVID-19) pandemic hit, the show's culture expert Karamo Brown says he envisions the next season to be inspirational but also hard-hitting as he plans to address the important topics of 2020.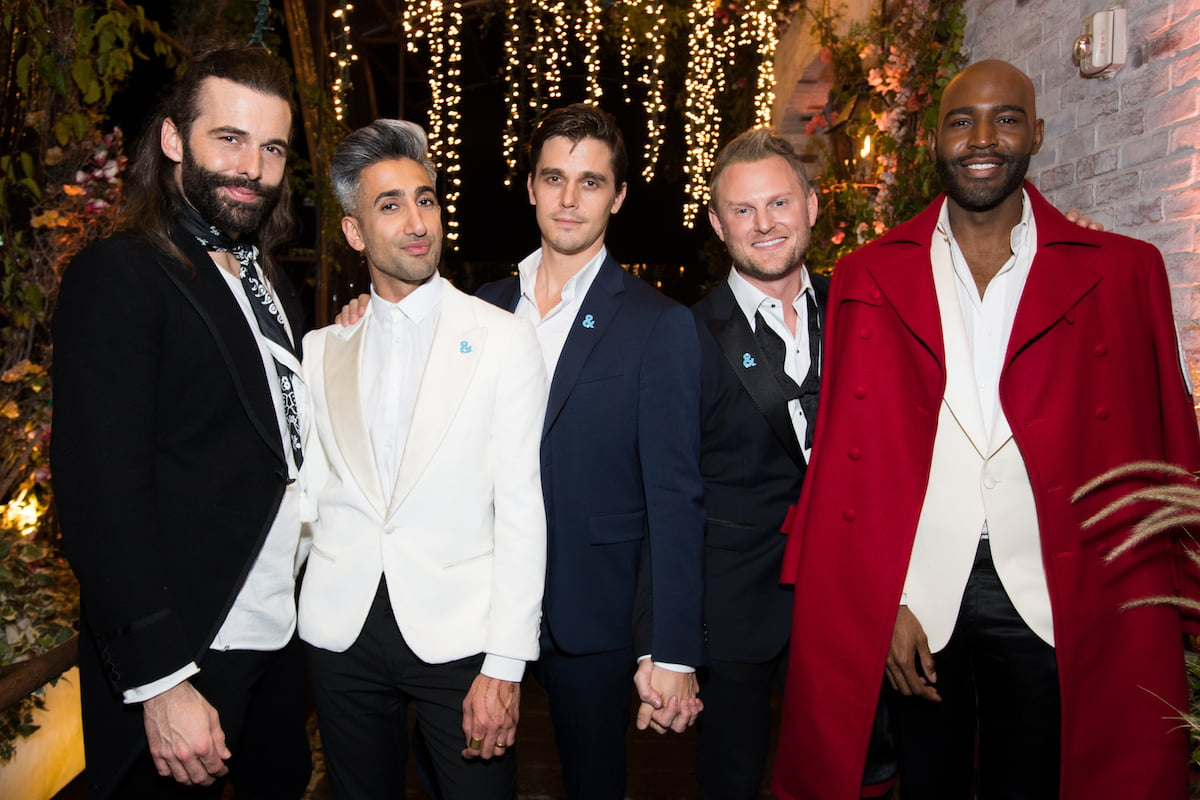 Brown told Showbiz Cheat Sheet the country needs to go through a cooling-off point after a deadly pandemic, contentious election, and increased awareness of racial injustice. But once Queer Eye returns to filming he wants to address the trauma people have faced this year.
"I think no matter what side you supported [in terms of the election], I think people were such in a space of, you know, like, I just don't agree with the other side," he remarked. How do you have a conversation with those who opposed your views, Brown asked?
"So I think that it needs to be some time of healing," he continued. "And I feel like this was a relationship, everyone was just in like a heated argument. And the thing that you do in a heated argument before you start to figure out solutions is you have to walk away and calm yourself down. So I think we're in a moment right now."
'Queer Eye' will address the fallout from the pandemic
Unlike other reality shows, Brown said Queer Eye couldn't return to filming because of the nature of the series. Between the hugs and close contact with the heroes and others in the show, filming during a pandemic wasn't safe.
But that doesn't mean the Fab Five will pretend 2020 never occurred. Brown wants to have tough conversations next season. "I hope so, especially for my category," he said. "I think it would be a disservice to not talk about the trauma and the effects of the trauma we've all experienced."
"We really have not been able to sort of qualify or quantify exactly how we're going to be experiencing this after even, you know, the pandemic is over," Brown remarked. "There is going to be so much that it's going to still be stuck to us that we're going to still be holding onto. There'll be people that we've lost their lives, family members, friends, we've lost job security."
"And I think all of those things are going to play into well 2022, if not even beyond that of how people are emotionally and mentally interacting with themselves and others," he said. "And so for me, I plan on addressing what has happened over this past year."
In the meantime, Karamo Brown is spreading holiday cheer
While he waits to get back on the Queer Eye set, Brown partnered with Zelle to give away a total of $75,000 during Karamo's Holiday Spectacular Instagram event.
"I've just been trying to figure out ways to really give back as much as I can during this pandemic," Brown said. "And to partner with Zelle and to be able to say, hey, you know, there's so many people who have had such challenging year. If we can just spread a little cheer and give to them just a little something in $25,000 that isn't a little something."
Three lucky winners will be awarded $25,000 each during the Instagram Live event, Karamo's Holiday Spectacular on Thursday, Dec. 17, 2020, 4 p.m. PT/7 p.m. ET.