'Queer Eye' Star Antoni Porowski Reminds Some Fans of Another Handsome Celebrity
He loves corgis and avocados. Antoni Porowski also loves spending time with the other members of the Fab Five from Netflix's original reality series, Queer Eye. Outside of this show, however, the celebrity was compared to actors, singers, and others. 
Here are a few doppelgängers of this food and wine expert.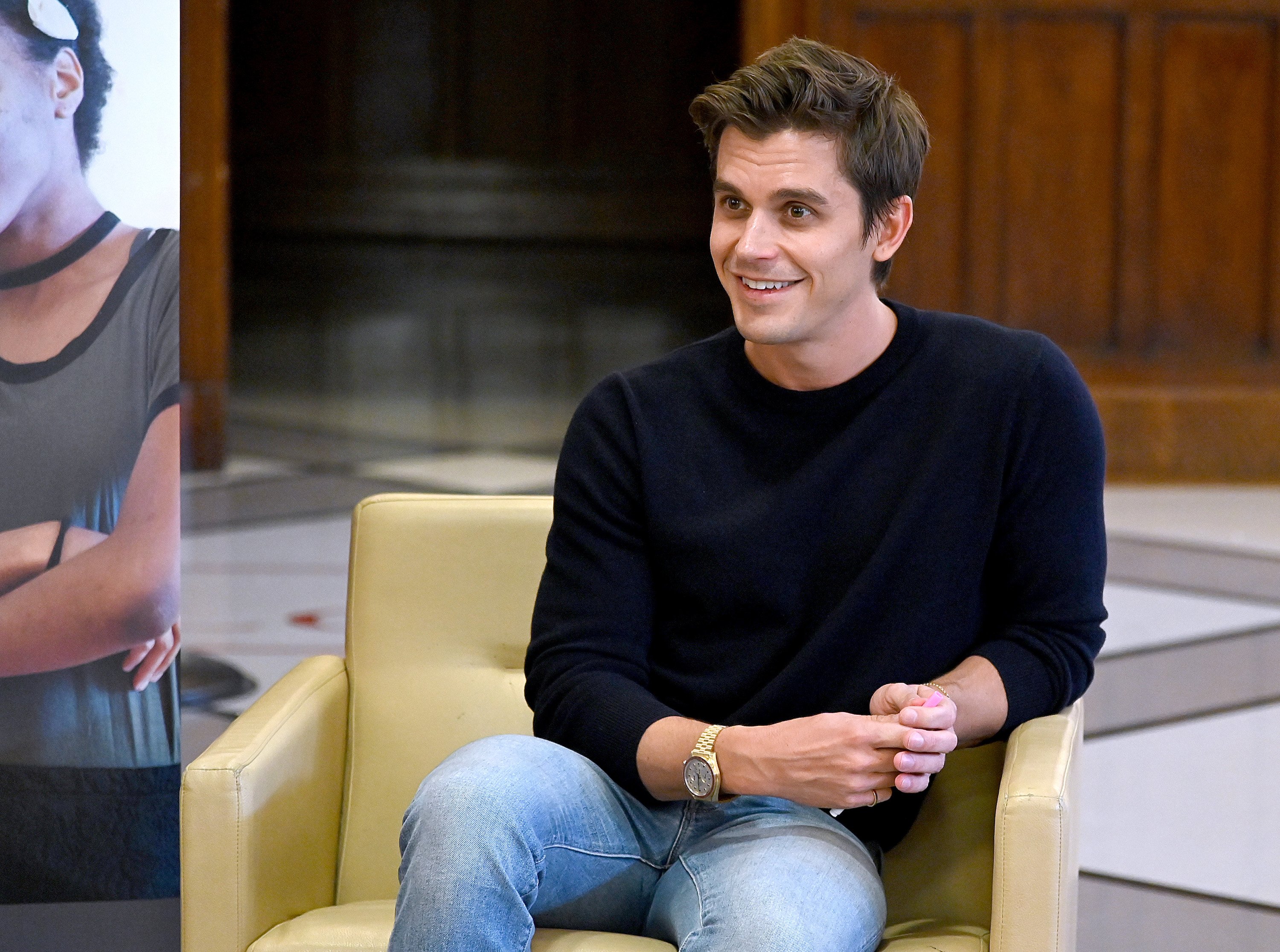 Antoni Porowski is one of the 'Fab Five' members in Netflix's 'Queer Eye'
With a love for food and dogs, Porowski is one of the cast members in Netflix's Queer Eye. Along with experts Jonathan Van Ness, Bobby Berk, Karamo Brown, and Tan France, this cast member helps "make better" local heroes, transforming them into healthier and happier versions of themselves.
Additionally, this chef is one of the masterminds behind the New York City restaurant, The Village Den, featuring fast-casual, healthy eats.
Additionally, Porowski appeared in Taylor Swift's music video for "You Need to Calm Down," along with other members of the Fab Five. Outside of this series, however, fans compared the food and wine expert to other celebrities, most notably Christian Bale.
Some fans compare Antoni Porowski to other celebrities
Porowski is unique with his flavor choices and diet, but some compared this Queer Eye cast member to other celebrities. That includes the actor Bale of The Dark Knight, Ford v Ferrari, and American Psycho. 
"If Christian Bale and John Mayer had a baby, it would be Antoni Porowski," one Reddit user said. Another comment said, "His eyes and mouth are Christian Bale's. The format of his head and hair is Mayers."
Fans aren't the only ones who noticed these similarities. In 2018, Porowski teamed up with Netflix and starred in a two-minute short film called "Antoni Psycho," a spoof on his doppelganger Bale's iconic movie, American Psycho, posted to YouTube. Since it was published, this clip earned over a million views from fans.
For one video, however, Porowski dressed in drag, becoming Miss Eva Cado. With a full face of makeup and a pastel-colored outfit, some shared the similarities between this food and wine expert and RuPaul's Drag Race contestant, Miz Cracker.
Others compare this 'Queer Eye' expert to John Mayer 
There are a few other celebrities that are often compared to Porowski. That includes the singer behind "Your Body is a Wonderland," "New Light," and "Slow Dancing in a Burning Room," John Mayer.
One fan tweeted Porowski in 2018, saying that he's a younger version of the singer-songwriter. Porowski replied, saying, "Or is @JohnMayer a young me?!"
Other fans compared the Queer Eye cast member to  Peter Kraus, who rose to fame by pining for Rachel Lindsay's heart on the reality series, The Bachelorette. Neither celebrities commented on this comparison. Not yet, anyway.
Episodes of the Emmy Award-winning series, Queer Eye, are available for streaming on Netflix.