'Queer Eye:' What Was Tan France's First Impression of Jonathan Van Ness?
Earlier this year, Tan France premiered his memoir, Naturally Tan. In it, the fashion expert discussed his friendship with members of the Fab Five from Netflix's Queer Eye, including Jonathan Van Ness. What was Tan France's first impression of the grooming expert? Here's what he wrote in his book, Naturally Tan.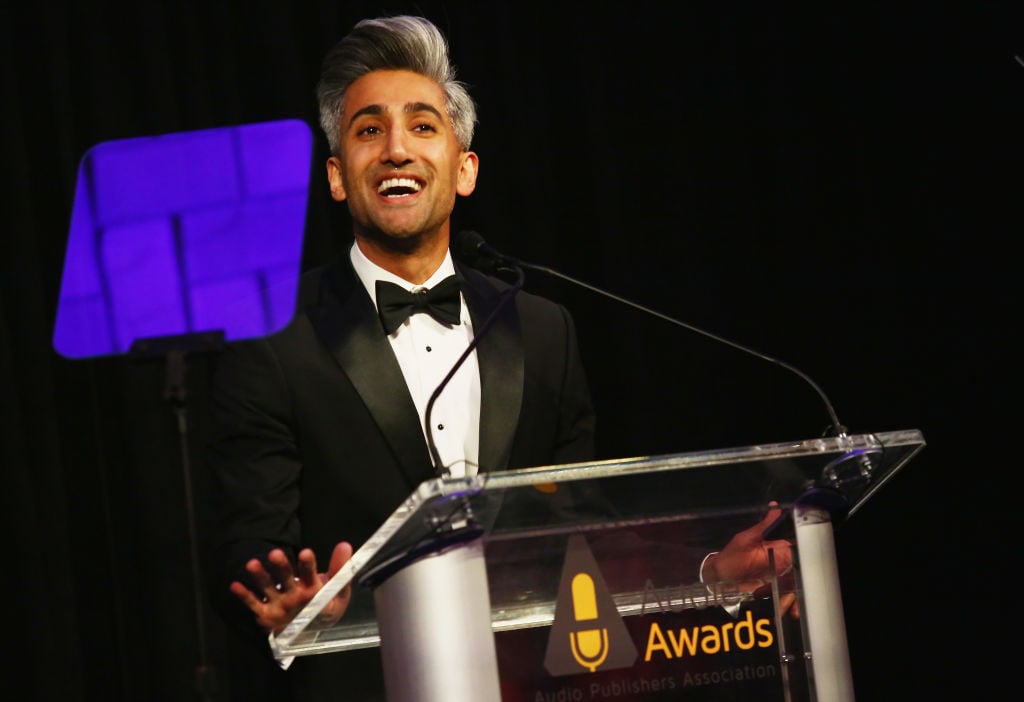 Tan France talked about meeting Jonathan Van Ness in his book, 'Naturally Tan'
Thanks to Tan France, Queer Eye fans around the globe know what the french tuck is. However, Tan France is much more than just the fashion expert on Netflix's original series. He stars in the YouTube show, "Dressing Funny" and he appeared in Taylor Swift's music video for "You Need to Calm Down." Now, Tan France is finding success in the literary world, with his memoir, Naturally Tan.
Aside from his early life and experience on Queer Eye, Tan France discusses his relationship with the Fab Five members in the novel. He explained that his first impression of Jonathan Van Ness wasn't exactly a good one.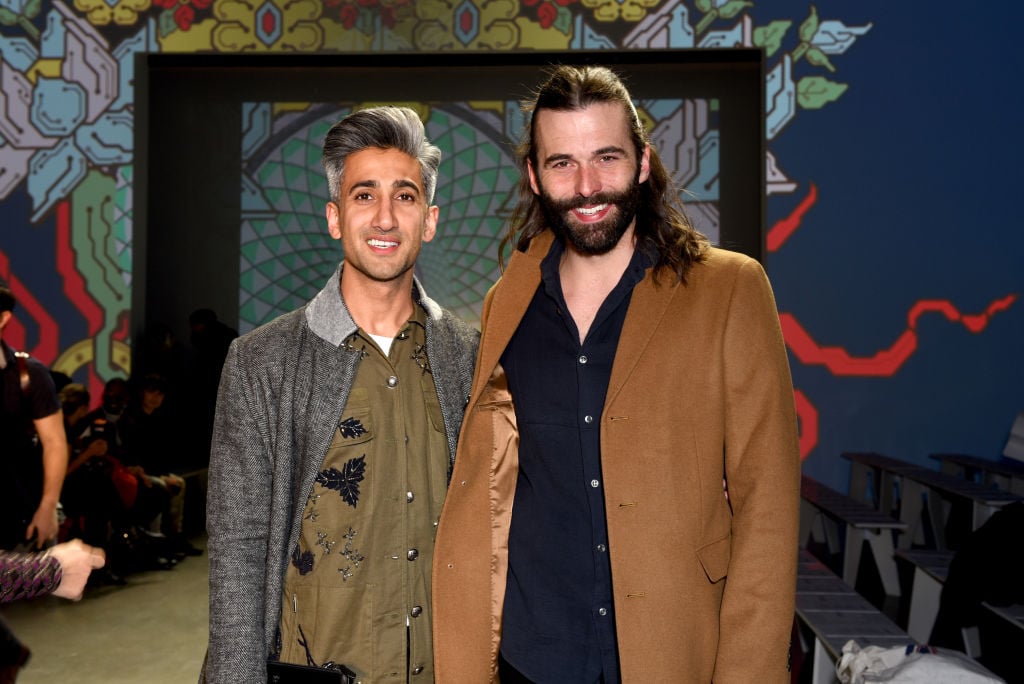 Tan France wasn't sure about Jonathan Van Ness' loud personality at first
In Naturally Tan, France discusses his first impressions of the Fab Five members. One of the last people he mentions is beauty and grooming expert, Jonathan Van Ness, who France initially believed he wouldn't get along with.
"When I met Jonathan, I thought, 'there is no way I'm ever going to see this guy again.' He came up to me and started talking very loudly about his intimate life," Tan France wrote. "I wasn't used to a person I'd just met speaking so frankly with me about his sexual escapades. I was like 'there is no way I could ever work with this person, and there is no way I could ever be friends with him.'"
"I thought he was a shoo-in for the show, of course, and that he really had something special," France continued. "But he had so much personality; I didn't think we would get along. A little over a month later, he, too became one of my favorite people. Apparently, my initial instincts are very, very wrong."
Today, the two confessed that they are very close friends, holding hands in public, and posting Instagram stories of one another. During an interview with Us Weekly, Tan France explained that his friendship with Van Ness was natural.
"It was so easy. Within a heartbeat, he was one of my favorite people on the planet. He is actually wonderful," France said. In addition to social media and interviews, the two appear on episodes of Netflix's Emmy award-winning reality series.
The newest season of 'Queer Eye' is available on Netflix
On July 19, 2019, Netflix premiered the fourth season of their reality series Queer Eye. In it, Fab Five members like Tan France and Jonathan Van Ness, gave makeovers to heroes across the country. Their Netflix special, Queer Eye: We're In Japan will debut on the streaming platform later in 2019.
Episodes of Queer Eye are available for streaming on Netflix. Tan France's book, Naturally Tan, is available at Barnes & Noble, Amazon, Target, and most major bookstores.