'Queer Eye:' What Was Tan France's First Impression of Antoni Porowski?
They're best friends on and off the screen. Here's Tan France's first impression of Antoni Porowski from Netflix's 'Queer Eye.'
Believe it or not, there was a time when Antoni Porowski and Tan France weren't best friends. In his book, Naturally Tan, France discusses how he met Antoni Porowski during the audition process for Netflix's Queer Eye. What was Tan France's first impression of the food and wine expert? Here's what we know.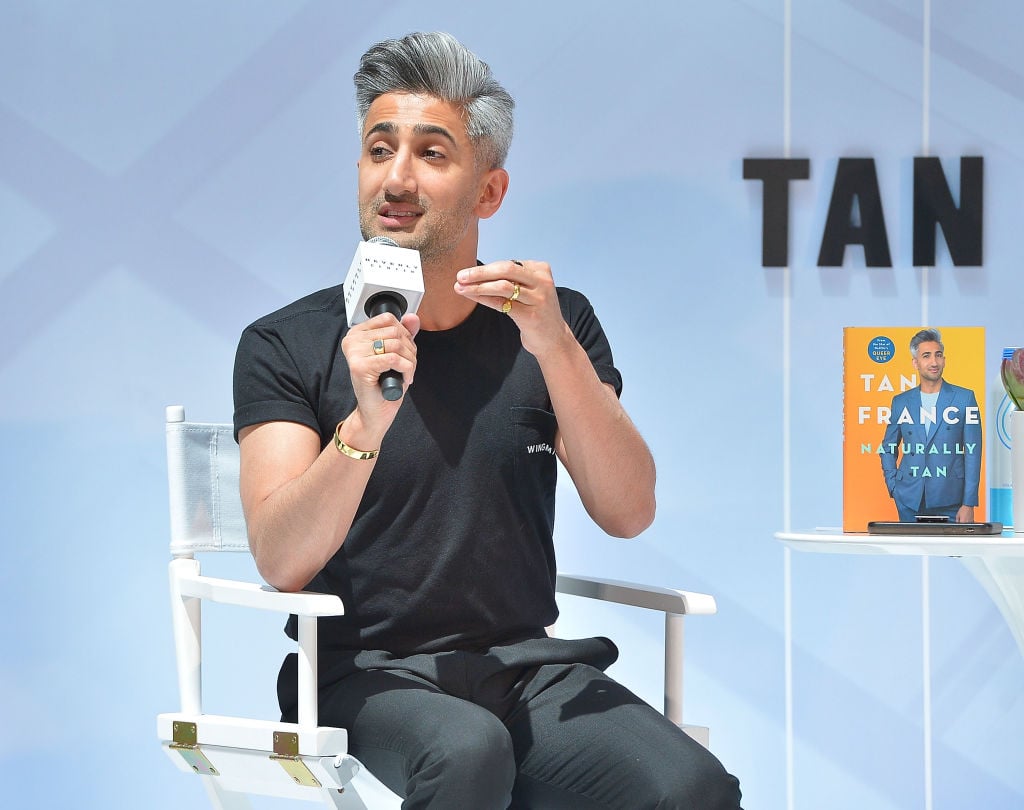 Tan France wrote about 'Queer Eye' in his book, 'Naturally Tan'
Some fans may know Tan France as the fashion expert on Netflix's Queer Eye, giving makeovers and sass to heroes with the rest of the Fab Five. However, Tan France is also a best-selling author who published his book, Naturally Tan: A Memoir earlier this year.
Thanks to Naturally Tan, France gave fans more insight about his early life and his relationships with the Queer Eye cast members. That includes food and wine expert Antoni Porowski, who France thought he wouldn't be close friends with at first.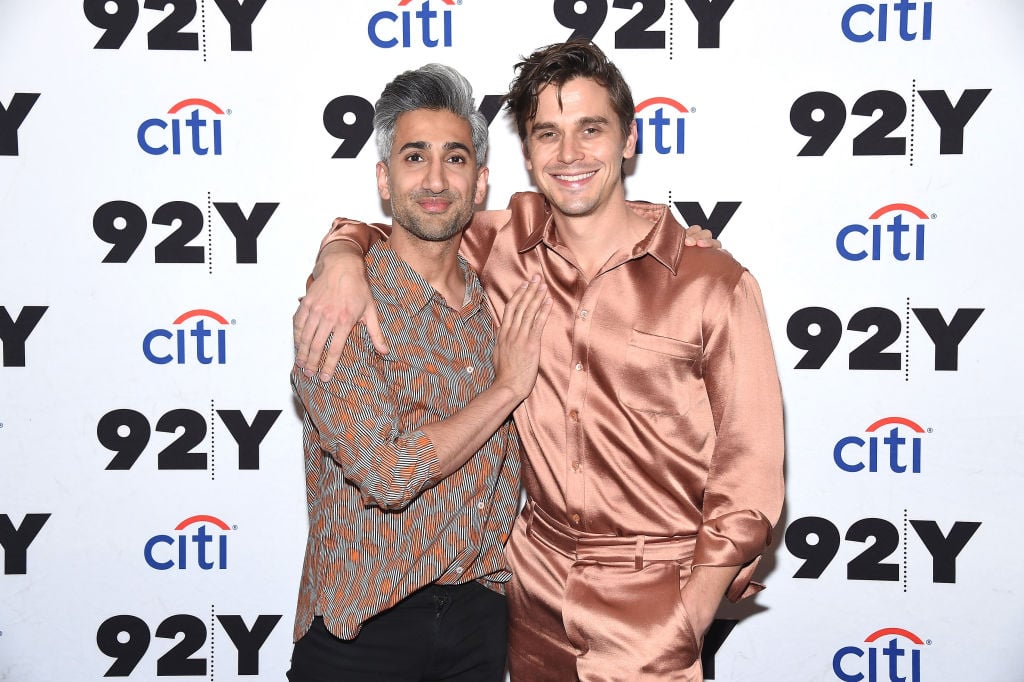 At first, Tan France thought he wouldn't be friends with Antoni Porowski
Additionally, in Naturally Tan, the author discusses his first impressions of each of the Fab Five members. While meeting other personalities during the audition process, Tan France says he had the chance to talk to food and wine expert, Antoni Porowski.
"Meanwhile, everyone had been talking about how hot this guy Antoni was," France wrote. "I kept looking around the room like, 'who are you talking about?' When it became clear who they were talking about, I thought, 'really? That guy?'"
"Antoni is obviously incredibly handsome, but he just really wasn't my type," the author continued. "He seemed like a nice guy, and I wanted him to get the job, but he had a nervous, shy energy about him and seemed way too sweet and angelic. I couldn't picture us being friends, as I usually gravitate to folks who are a lot more outgoing than I am."
Since then, the two became close friends, holding hands during interviews, and often posting about each other on social media. Tan France was sure to mention that in his book, as well.
"It's so ironic that was my first impression of him, because of course, now he is my favorite person on the planet (besides my husband), and I love him more than life itself," Tan France wrote. "He is my brother for life, who is definitely not as sweet and innocent as he seemed at that first encounter."
What's next for the cast of 'Queer Eye'?
Aside from being an author and a cast member on Netflix's reality series, Queer Eye, fans can see Tan France during episodes of the YouTube series "Dressing Funny." There, the fashion expert styles different comedians, including Pete Davidson, Miranda Sings, and Rachel Dratch.
As for Antoni Porowski, the food and wine expert keeps himself busy with his restaurant in New York City, The Village Den. His cookbook, Antoni In The Kitchen premieres during fall 2019.
Episodes of Queer Eye are available for streaming on Netflix. Naturally Tan is available for purchase at Amazon, Barnes & Noble, and most major bookstores.