Quentin Tarantino Dropped Out at 15 to Write Screenplays and Be an Usher at an Adult Movie Theater
Quentin Tarantino is the image of Hollywood success. He's written and directed movies that quickly became classics.
Quentin Tarantino is the image of Hollywood success. He's written and directed movies that quickly became classics, and he's one of the best-known movie makers of his era. But his path to fame didn't always look quite so impressive. When he was 15 years old, Tarantino was a high school dropout who worked as an usher at an adult movie theater. Fortunately for movie lovers, that was only the beginning for him. 
The remarkable career of Quentin Tarantino
Fans of violent, complex, beautifully shot movies know Tarantino well. According to Biography, the screenwriter and director was first noticed for his directorial debut in 1992, Reservoir Dogs. His big breakthrough movie, Pulp Fiction, came next and it earned him his first Academy Award for best screenplay. 
Tarantino was born in Tennessee, but when he was four years old, his family moved to California. There, he soon developed a deep love for movies. One of his earliest memories was of his grandmother taking him to the theater to see a John Wayne film. He loved telling stories, and he devoted his time to writing, watching movies, and reading comic books. 
In fact, he was so fixated on these things that he had little time left over for school.
An educational shortcut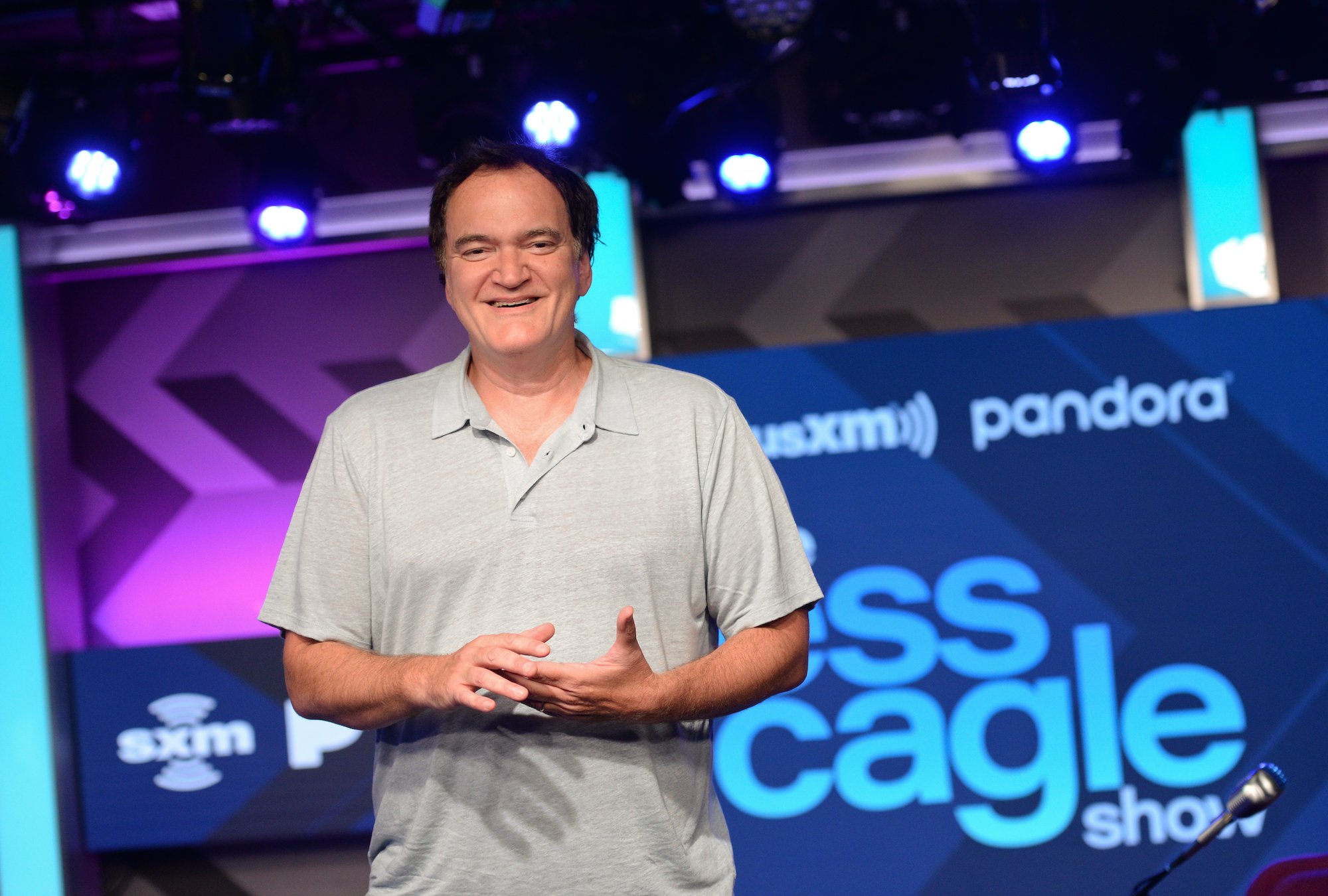 Insider reports that when he was only 15 years old, Quentin Tarantino decided to leave school and pursue his passion. He had also burned a few bridges at his high school. 
"I had ditched school so long at a certain period in the ninth grade that it was like one of those things where you've ditched so long that you're afraid to go back because the minute you go back you're going to get busted. So you just might as well just stay out until they actually just bust you," he explained. 
His mother, Connie McHugh, fought the idea of him dropping out, but she eventually gave in, assuming that his inevitable failure would teach him a lesson. 
He wasn't one to give up easily on his dreams, though. He took a job as an usher at a local adult movie theater, and he focused on writing screenplays in his free time. 
Before long, it became clear that Tarantino wasn't going to be humbled by his decision. Instead, he was there to teach Hollywood a thing or two. 
Success and stubbornness
According to USA Today, Quentin Tarantino's work has not only made him a respected figure in the movie industry, but it's also brought him a healthy income. His net worth is reported to be roughly $120 million. But all that cash hasn't made him generous – at least, not as far as his mother is concerned. 
Back when Tarantino and McHugh fought about his future in school, she made a comment that he found unforgivable. 
"And then, in the middle of her little tirade, she said, 'Oh, and by the way, this little writing career?' — with the finger quotes — 'this little writing career that you're doing? That (expletive) is (expletive) over,' " Tarantino said.
When she said that, he made himself a promise that he would never share his movie earnings with her. Other than helping her out once with an IRS bill, he's kept his word.
This determination is another example of how unstoppable Tarantino is when he sets his mind to something. High school wasn't going to delay him from working in movies, and his mother's discouraging words wouldn't be forgotten. At least movie lovers everywhere have benefited from his stubborn refusal to give up.