Quentin Tarantino: How Much Is the Oscar-Winning 'Pulp Fiction' Director Worth?
With 'Once Upon a Time in Hollywood,' Quentin Tarantino will try to match his biggest hits. Here's how much the Oscar-Winning writer-director is worth.
Not long before Quentin Tarantino made the most profitable independent film in history, he was working at a job that was as unprofitable as it is obsolete: He was a clerk at a movie store. It didn't pay well, but it gave him the tools (i.e., videos) to do the research he needed.
That's about as humble a start as you can have in the film business. When Tarantino went away to write Pulp Fiction, the second feature he'd direct, he must have felt rich with the $50,000 he'd made for the Reservoir Dogs script.
By 1994, when Pulp Fiction opened to a $9.3 million opening weekend, that was probably the last time Tarantino worried about money. In the past 25 years, he's been the one setting the terms and picking the cast for his films.
In July, we'll see the latest Tarantino picture, this time starring Leonardo DiCaprio, Brad Pitt, and Margot Robbie. As always, Tarantino wrote the script and directed the film, Once Upon a Time in Hollywood, which takes place during the time of the Charles Manson gang murders.
Here's a look at the writer-director's very profitable film career and his net worth in 2019.
Tarantino's string of $100 million hits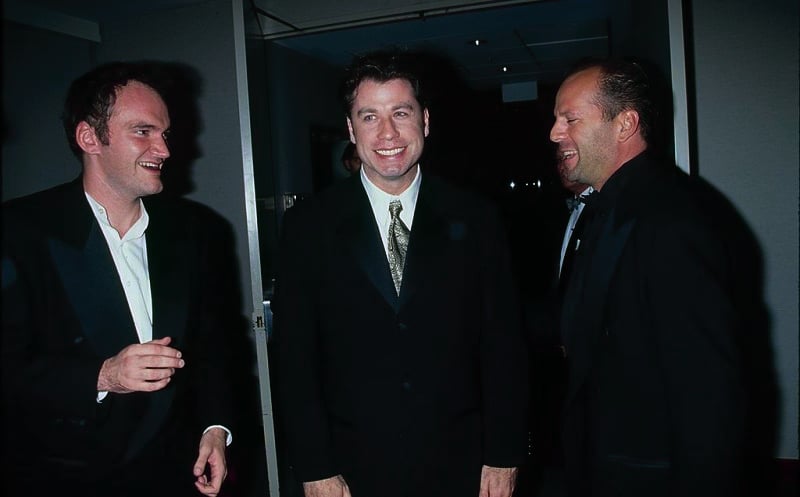 If you go by domestic box office, Tarantino's films have grossed $650 million through 2018. Counting worldwide receipts, the number gets close to $1.5 billion. The amazing run began with the $214 million worldwide gross for Pulp Fiction.
That made Tarantino as bankable as anyone in Hollywood. While he made the low-key Jackie Brown next, that film also made many times what it cost to film. With the $335 million Kill Bill franchise (2003-04), Tarantino became a very rich man.
His two most recent hits, Inglourious Basterds ($321 million) and Django Unchained ($425 million), yet again defied all laws of budgeting and box office. Tarantino's formula has been pure gold for him and his former studio (Miramax/Weinstein).
Considering he delivers the scripts, directs, and usually takes a part in each film, Tarantino gets himself a big chunk of every film he makes. You can see what it's done to his personal fortune.
Tarantino's net worth estimated at over $100 million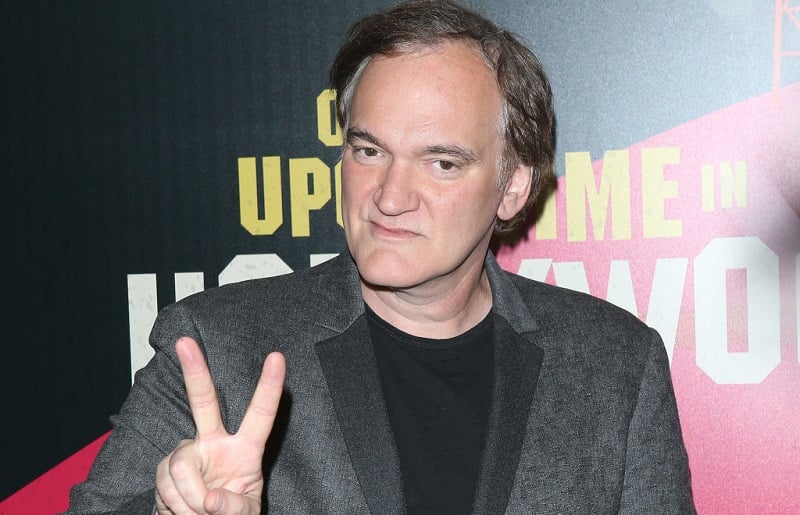 In addition to his well-known writing and directing credits, Tarantino has put together an impressive resume as a producer as well. His 22 credits include Hostel (and its sequel), Killing Zoe, From Dusk Till Dawn, and his upcoming Once Upon a Time.
That's enough revenue streams to make him worth nine figures. Celebrity Net Worth has pegged his fortune at $120 million. Though he has yet to win an Oscar for directing, he has two statues for his screenwriting work (one for Pulp Fiction, one for Django Unchained).
Looking at the cast of Once Upon a Time in Hollywood (which also includes Al Pacino and Kurt Russell), it's clear Tarantino still has complete control over his pictures.
As such, he continues to be a guy you root for — the auteur who does something different every time with movies that don't star superheroes.
Check out The Cheat Sheet on Facebook!