Quentin Tarantino Originally Planned to Make a 'Kill Bill' Sequel 'Every 10 Years'
Quentin Tarantino may not be sure if there will be a 'Kill Bill' sequel now, but initially he envisioned 'Kill Bill' as a trilogy with several years between the sequels.
Quentin Tarantino hasn't ruled out the possibility of a third Kill Bill movie, although he hasn't committed to the idea, either. However, Tarantino once revealed that the plan initially was to have sequels to the Kill Bill movies. Only when he initially conceived the idea, a sequel would take place every 10 years.
Quentin Tarantino shared that Kill Bill Vol. 3 would this year at the least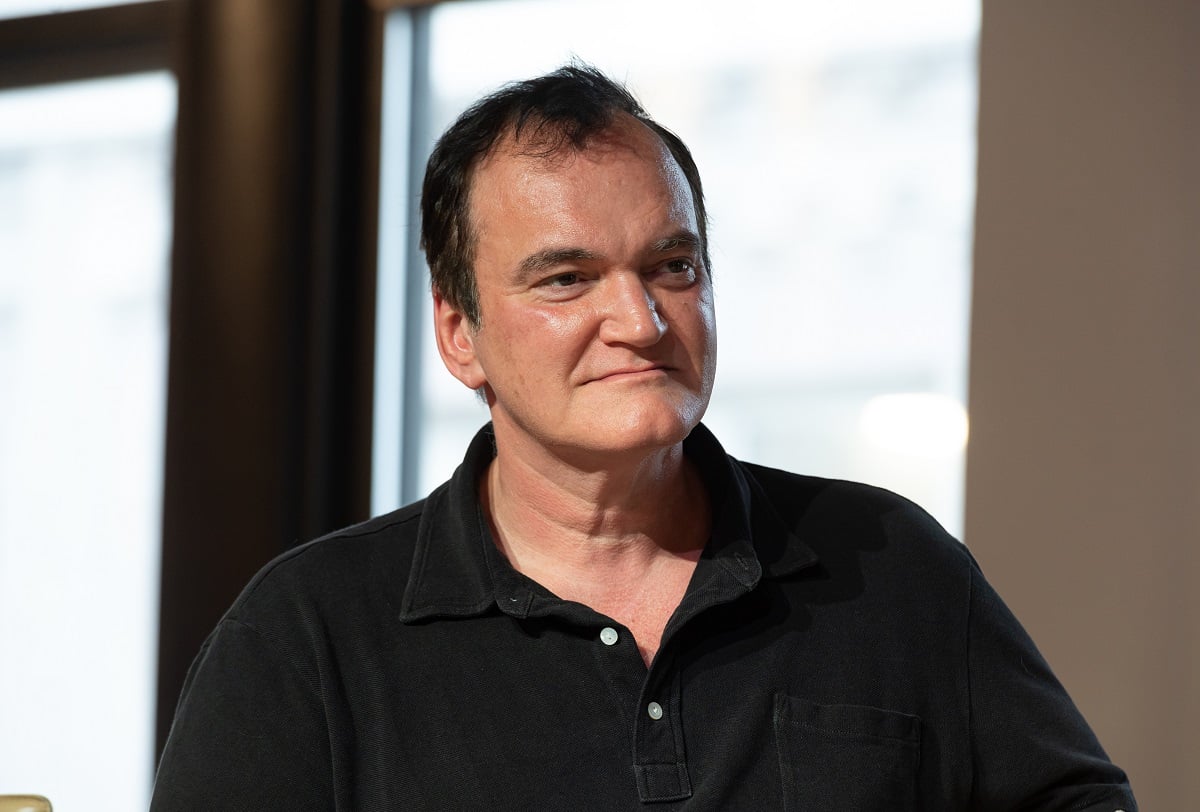 It's no secret that Tarantino has seriously considered directing a third Kill Bill sequel. He's gone so far as having actual discussions about it with Kill Bill star Uma Thurman, to who he floated ideas.
"I just had dinner with Uma Thurman last night," Tarantino said on Radio Andy. "We were at a really cool Japanese restaurant. I do have an idea of what I would do with [it]. That was the whole thing, conquering the concept. What has happened to The Bride since then? And what do I want to do?"
Tarantino also stated that if he were to do another Kill Bill movie, it would take a couple of years.
"I didn't just want to come up with some cockamamie adventure. She doesn't deserve that. The Bride has fought long and hard. I have an idea now that could be interesting. I still wouldn't do it for a little bit. It would be at least three years from now. It is definitely in the cards," he explained.
Since the interview took place in 2019, 2022 would have been when he'd work to develop a Kill Bill sequel. But so far Tarantino hasn't provided any update on developing the film.
Quentin Tarantino originally planned to do a 'Kill Bill' sequel every 10 years
Quentin Tarantino put a lot of thought and planning into Kill Bill. So much so that he had to split the film into two parts because the story was too dense for one film. However, in the beginning, his original plan was to make Kill Bill sequels all along. In a resurfaced interview with Entertainment Weekly, Tarantino explained how he planned to go forward with the sequels.
"Initially I was thinking this would be my Dollars trilogy. I was going to do a new one every 10 years — the first one starting when Uma was 30, the second when she's 40, and the last when she's 50," Tarantino revealed. "Now we're not going to do that because I need at least 15 years before I do this again. Uma and I can do something else together, but picking this thing up again, we need distance, and a decade ain't enough."
Tarantino also wanted to wait 10 years between sequels because he was closely connected with the Kill Bill character. He wanted his vengeful assassin to live well and rest for at least a decade.
"I love the Bride," Tarantino explained. "I don't want to come up with screwed-up scenarios that she has to fight the whole rest of her life. I killed myself to put her in a good place at the end of this long journey. So when I was even thinking about the idea of a trilogy, I wanted to give her 10 years of peace, 10 years of motherhood. She deserves peace after all this."
Uma Thurman doesn't think a third 'Kill Bill' film is on the immediate horizon
In a fairly recent interview with Sirius XM, Kill Bill star Uma Thurman confirmed she did talk to Tarantino about a possible sequel. But from what she gathered from her conversation, a third Kill Bill seemed unlikely at this point.
"It has been discussed over the years, there was real thought about it happening, but very long ago. I don't see it as immediately on the horizon. I hate to disappoint people, everybody wishes that would be the case, but I don't think it's immediately on the horizon," Thurman said.