Quentin Tarantino Wanted to Make a Movie About Marvel's Luke Cage Until Friends Talked Him out of It
Quentin Tarantino once considered directing a movie about the Marvel character, Luke Cage, but friends convinced him otherwise. He ended up doing 'Pulp Fiction' instead.
Academy Award-winning filmmaker Quentin Tarantino says he once considered bringing the Marvel comic book character, Luke Cage, to life on-screen. 
In the Season 5 premiere episode of comedian Amy Schumer's podcast, Amy Schumer Presents: 3 Girls, 1 Keith, which premiered on March 31, 2020, the 57-year-old director discussed how much he loved comic books. He also shared how at one time in the 1990s he wanted to adapt the comic book for the screen. What stopped him wasn't the entertainment industry's red tape but his friends. 
'Comic geek friends' of Quentin Tarantino's 'dissuaded' him from making Luke Cage movie
At one point during the 50-minute podcast, the topic of Marvel came up. That's when Tarantino shared how as a kid he loved Marvel comic books but especially the ones about Luke Cage. He also recounted how as a rising filmmaker in the 1990s he'd considered bringing the superhero from the page to the screen.
"Believe this or not. There was a time before all this Marvel s**t was coming out. It was after Reservoir Dogs. It was before Pulp Fiction," he recalled. For reference, the former premiered in Oct. 1992 and the latter in Oct. 1994.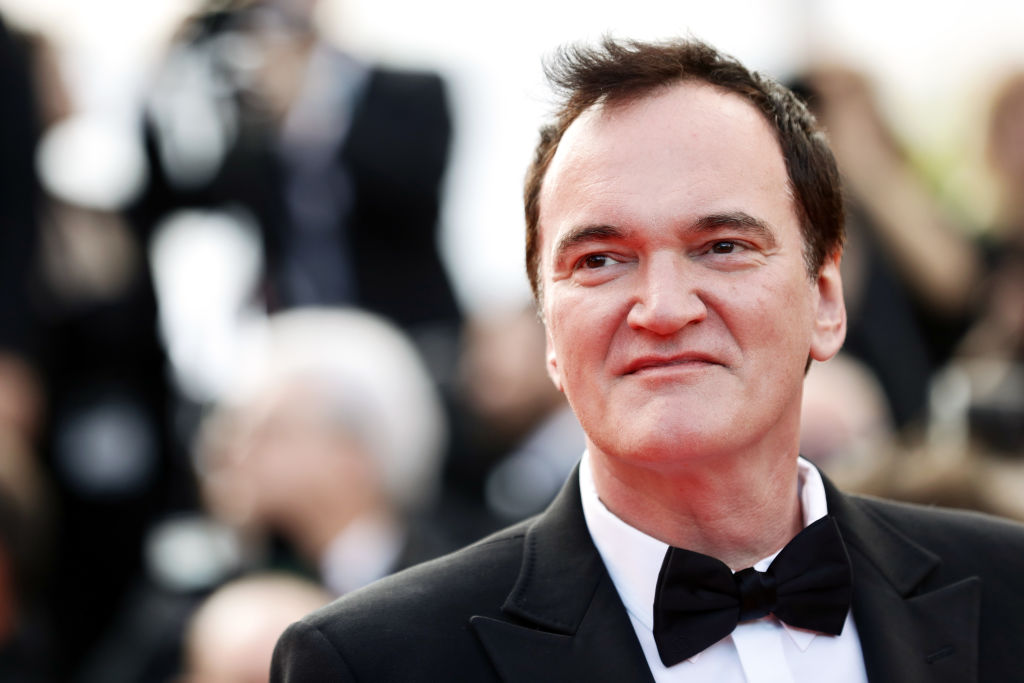 "And I had thought about doing Luke Cage because like when I was growing up, when I was a big comic book collector and my two favorite, from the '70s, my favorite comic book was Luke Cage, Hero for Hire. Later, Luke Cage Power Man. And Shang-Chi Master of Kung Fu," the writer director said. 
Tarantino, who is worth an estimated $120 million today, didn't pursue the project because of conversations he had with his friends. "What actually dissuaded me from doing it, I think dissuade is the right word … was my comic geek friends talked me out of it," he said. 
He thinks he 'made the right choice'
This wasn't the first time Tarantino talked about his desire to do a project centered around Luke Cage. In 2016, during a press junket for his film, The Hateful Eight, he told Yahoo! Entertainment he didn't regret his decision to not pursue a Luke Cage movie. 
"I'm a huge fan," Tarantino said, referring to the comic book character. "I had even considered, after Reservoir Dogs, doing a Luke Cage movie. But I ended up doing Pulp Fiction instead. So I think I might have made the right choice."
Pulp Fiction became a massive hit, earning Tarantino a Golden Globe and an Oscar. It remains a cult classic today. 
Marvel Studios debuted 'Luke Cage' TV show in 2016
Then, of course, came Marvel Studios and the Avengers movie franchise. It all started in 2008 with the premiere of Iron Man starring Robert Downey Jr. as superhero Iron Man aka Tony Stark.
With Marvel Studios a giant in the entertainment industry, they set about bringing Luke Cage to life in an eponymous series created for Netflix. The show debuted in 2016 with actor Mike Colter playing the title role.
Proving to be short-lived, Netflix canceled the series after two seasons. Despite the TV show not being a big success, Tarantino may one day decide to write and direct a  movie about the Marvel character.