Questions We Have About 'A Million Little Things' Season 2 Episode 17 'One Year Later'
The last few episodes of A Million Little Things have changed the trajectory of several characters' storylines and created new possibilities for the group. Rather than forcing the plot forward, Season 2 Episode 17, 'One Year Later,' allows the narrative to simmer for a bit in order to focus on emotional development.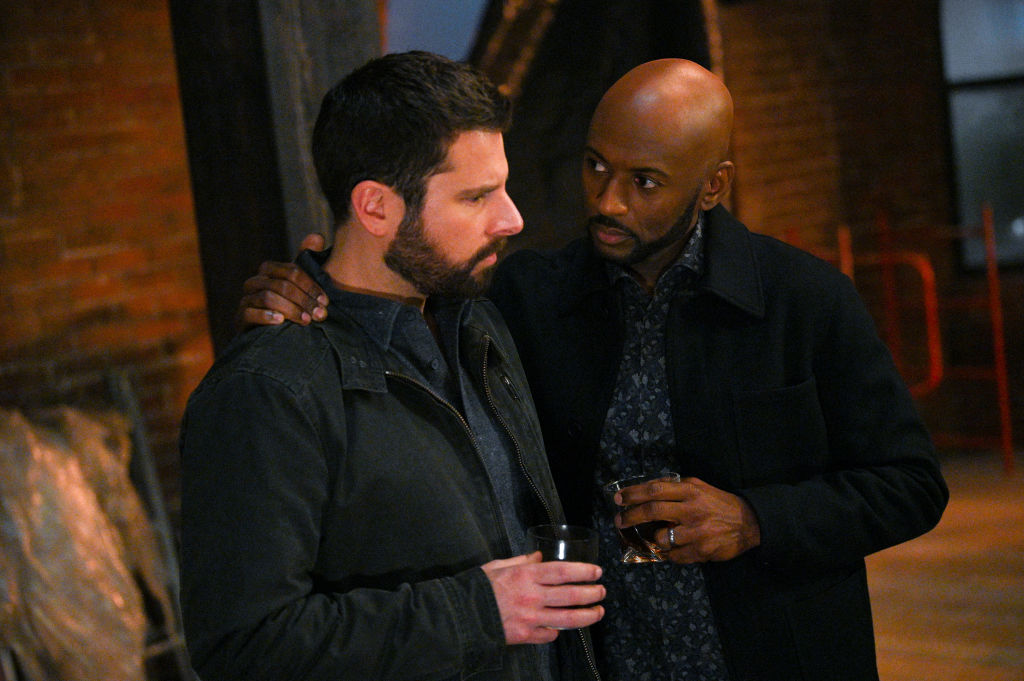 Setting the scene
This chapter of A Million Little Things is centered around a special dinner the group attends to memorialize Jon on the first anniversary of his death. As they prep for dinner, they reflect on the last year. Some of the most insightful revelations come from Jon himself, at least within the dreamworlds of several different characters. As always, the show has left viewers with a few questions to ponder until the next episode.
Gary's dream: Is he really ready to move on?
'One Year Later' opens with a dream sequence in the mindscape of Gary. The warped reality shows Jon, not Gary, receiving chemotherapy treatment. Gary plays the part of a supportive friend and video game buddy.
In the dream-turned-nightmare, Gary scrambles to fix a problem with the chemo machine, but Jon warns that he's running out of time. To make matters worse, Maggie shows up. Jon remarks, "Too late, Gary. It's over," before vanishing. For Gary, seeing Jon in the dream spurs him to make some changes.
First, Gary makes amends with Maggie for putting too much pressure on her when they were together. The duo maintains a warm rapport before parting ways with the group at the end of the night. Later, Gary decides it's time to move on and invites Darcy out on a date.
In the previous episode, Gary and single mom, Darcy, bonded over laser tag while Gary was babysitting Theo. The chemistry was palpable, so it is no surprise that the characters are exploring a possible love connection.
With Maggie intending to accept the Oxford scholarship and Gary making what he calls a "fresh start," could this be the new normal for the exes? Based on the promo for the next episode, Lima will be around for at least one more week, but time will tell if Gary will truly commit.
Eddie's dream: What skeletons are haunting Eddie's family?
Previously on A Million Little Things, Eddie's sister Lindsay cryptically asked him about a lake house their family used to visit. She quickly backpaddled and hightailed it out of her brother's house. Based on the tension in the scene, it was clear that something ominous was lurking just below the surface.
In this episode, Eddie dreams that he's in a boat on a lake with Jon at night. In the eerie scene, he asks for a beer, but Jon won't enable him, so Eddie stands up to get it himself. Jon falls overboard into the murky water and Eddie reaches in to save him. But instead of his friend's familiar grip, Eddie grabs hold of a girl's hand – a hand with teal nail polish.
It would seem that Eddie's dream about Jon triggers a memory from his youth because later in the episode, Eddie has a flashback of a lake. In it, there is a girl named Alex with – you guessed it — teal-colored nails. The memory shakes Eddie to the core and prompts him to call Lindsay immediately. He needs to know what happened the night Alex died.
Over the last year, Eddie has made peace with inner demons and created a stable and happy life with Katherine. Could a secret from the past tear everything down?
Delilah's dream: Will she open her heart again?
In 'One Year Later,' Delilah dodges calls from an admirer she met in the previous episode. Maggie encourages her to let go of the guilt, embrace happiness, and have a little fun.
In Delilah's dream, Jon also encourages her to answer her phone when the new man in her life calls. He gives her his blessing to move on and be happy. Delilah lingers in a sweet moment with Jon, and the episode ends before she wakes. Will Delilah's vision of Jon inspire her to say "yes" to romance?
Read more: Preview: 'A Million Little Things' Season 2 Episode 18 'Mothers & Daughters'