Quinta Brunson Left BuzzFeed to Write TV Shows Like 'Abbott Elementary'
The new mockumentary-style sitcom Abbott Elementary may be in its first season, but it's already making headlines thanks to its creator and star, Quinta Brunson. Before finding success with the ABC television series, Brunson wrote and starred videos as part of the creative team at BuzzFeed. But she left the company to pursue other avenues.
Quinta Brunson landed her BuzzFeed job after going viral on Instagram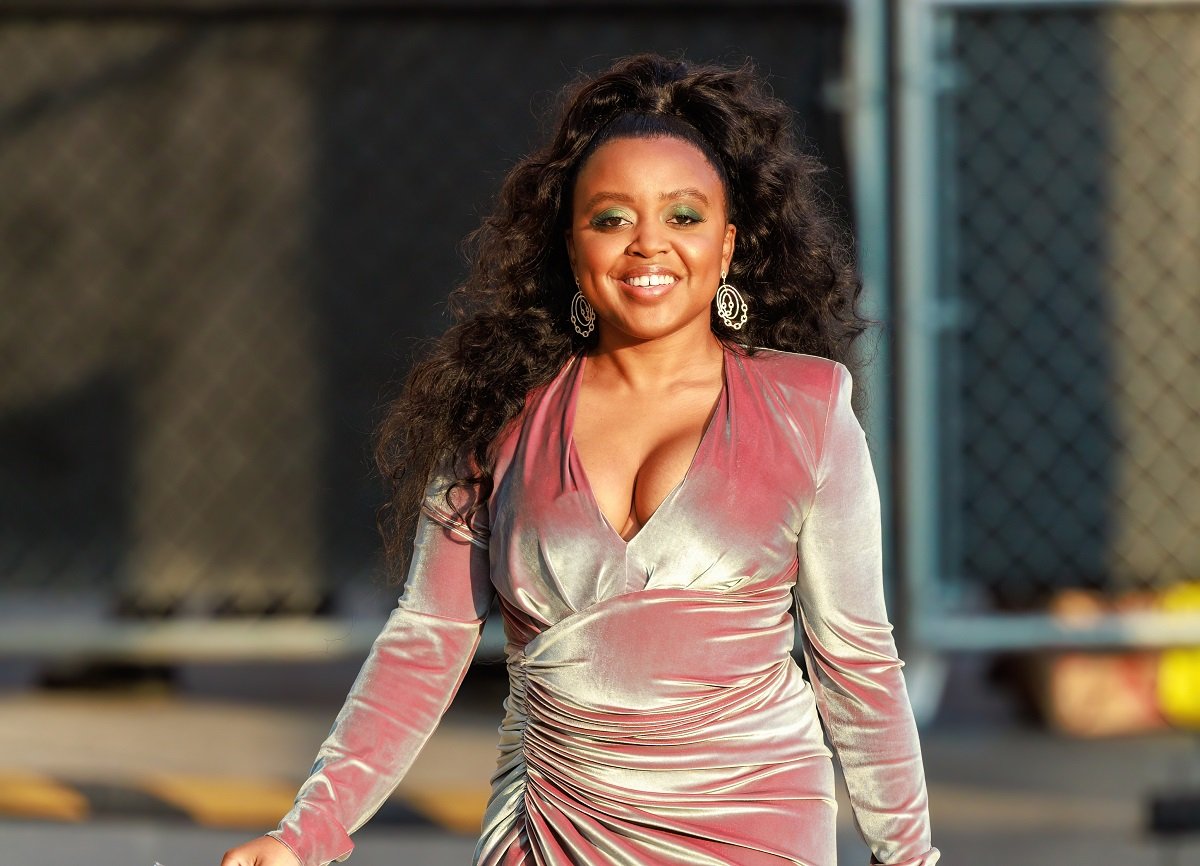 Brunson's first taste of success came from going viral on Instagram hilariously playing "the girl who had never been on a nice date." Friend and comedian Justin Tan brought Brunson in for her first opportunity at BuzzFeed. There, she made $200 taste-testing international Dorito flavors on screen. Almost immediately, Brunson was enthralled. She asked how she could land a job with the company.
The company hired her as a junior producer in 2014 and began writing and starring in eclectic internet content with like-minded BuzzFeed creators. But ultimately, Brunson felt her true passion lay in making sitcoms, which led her to create the show Broke.
Broke offered a refreshing departure from the stereotypical black characters often portrayed in the media. "I like to humanize people and characters," Brunson told IndieWire. "No matter their situations, they have the same root thing that makes them human," she added. The niche show was sold to YouTube Red in 2016, proving that audiences were ready to fall in love with Brunson's relatable and down-to-earth storytelling.
What has Brunson done since leaving BuzzFeed?
Quinta Brunson says she had no negative experiences that led to her leaving BuzzFeed in 2018. "My ambitions kind of became different," she says in her YouTube confessional. "I feel fortunate to have had the experience," Brunson said. She added, "I was able to support a lot of other young black creators that otherwise may have never had a chance in getting in this industry."
Since leaving BuzzFeed, Brunson has worked on a variety of projects. She appeared in the CW series iZombie, wrote for Lazor Wulf on Adult Swim, and voiced a character in Big Mouth. Brunson also starred in the first season of the HBO sketch comedy series A Black Lady Sketch Show. The accomplished Quinta Brunson is now receiving acclaim for her passion project, Abbott Elementary. She sold the sitcom to ABC and began producing it in 2021.
'Abbott Elementary' pulls inspiration from real-life experiences
Abbott Elementary follows the staff at an under-funded public school in Philadelphia. Yet the show manages to deliver big on heart and humor. At its core, it's about teachers choosing to be there for their students and encouraging kids to succeed despite the challenges of a shoe-string budget. Brunson drew her inspiration for the show and characters from the real-life experiences of her mother, a Philadelphia educator of 40 years. And she named the series after her sixth-grade teacher, Mrs. Abbott.
RELATED: 'Abbott Elementary': Everything the ABC Series Gets Right About Philadelphia