R. Kelly's Criminal Trial Begins Today—Here Are 3 Things to Know
R. Kelly is on trial today in Brooklyn, New York. The embattled R & B singer is facing charges of racketeering and sex trafficking, stemming from incidents that date back as far as 1999. Here are 3 things you need to know about the case.
The R. Kelly trial was postponed due to the coronavirus (COVID-19) pandemic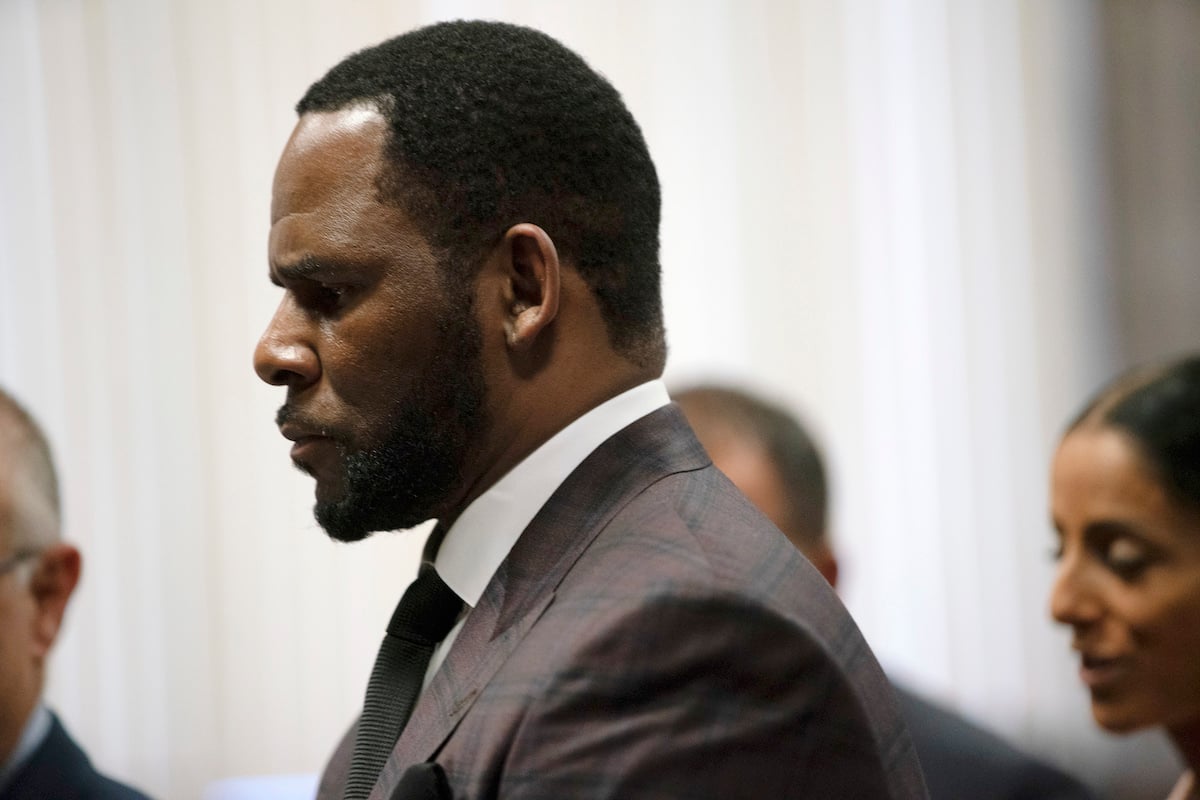 Federal prosecutors from Illinois and New York states unsealed their indictments against R. Kelly in July of 2019. He's been imprisoned since then, awaiting trial. The documents stated that the singer/writer had abused both women and girls over a span exceeding two decades.
According to People magazine, the indictment said that he "traveled throughout the United States and abroad to perform at concert venues…and to recruit women and girls to engage in illegal sexual activity with Kelly," and that he and his associates had issued "hush money" payments in exchange for keeping quiet.
The indictment further alleged that his accusers were "not permitted to leave their room without receiving permission, including to eat or go to the bathroom." They were "not permitted to look at other men" and were required to call the singer 'Daddy.'"
Prosecutors also accuse R. Kelly of "engaging in sexual activity with girls under 18 years old," as well as not informing his victims that he had contracted a sexually transmitted disease. He is also standing trial for producing child pornography. The indictment also alleges the singer requested that underage girls send him photographs for the purpose of producing child pornography. In all, the July 2019 indictment included 18 charges. 
Due to the pandemic, the trial experienced multiple delays. But in the meantime, other charges and details emerged, too, including an incident involving his short marriage to the late singer Aaliyah.
Prosecutors accuse R. Kelly of bribing an official to create a fake ID
In December 2019, allegations emerged of R. Kelly bribing an official in Illinois to make a fake ID for singer Aaliyah. Prosecutors claim that in 1994, the then-27-old bribed a public officer to create an ID that would allow him to marry Aaliyah, who was 15 years old at the time, a day later. 
The marriage certificate reportedly lists Aaliyah as 18 at the time of her marriage, which only lasted from 1994 to 1995. Details of the wedding, along with reports that Aaliyah had admitted to lying about her age, surfaced back in 2000. An investigative report by the Chicago Sun-Times broke the story.
But the criminal charge that Kelly, "together with others," bribed an official in order to make that underage marriage happen is relatively new.
She was only 14 when she recorded her 1994 debut album, titled Age Ain't Nothing But a Number and produced by R. Kelly.
Aaliyah Dana Haughton ultimately had the illegal marriage annulled. The Grammy-nominated singer died in a plane accident in the Bahamas in 2001. 
The R. Kelly trial will be closed to the public
Jury selection for the massive trial began Aug. 9 from a potential pool of hundreds. The trial is expected to take between six and eight weeks to complete, and 12 jurors and six alternates will ultimately be chosen to hear the case and deliver a verdict. 
According to CNN, in a rare restriction, jurors will be the only members of the public invited into the courtroom — no media will be allowed.
Going forward, the court will hear arguments starting on August 18th.
RELATED: HBO Documentary Series Exposes Harvey Weinstein's 'Villainous' Character
How to get help: If you or someone you know has been sexually abused, text HOME to the Crisis Text Line at 741741 for free and confidential support.