R. Kelly's Former Road Manager Testifies About Kelly's Illegal Marriage to Aaliyah
On the helm of the 20th anniversary of singer Aaliyah's untimely death, one of the sex crime trials of R. Kelly, the man she married when she was underage, is underway. While Aaliyah's family has fiercely denied there was ever a marriage between the two, court records say otherwise. New testimony from Kelly's camp reveals what allegedly led to the illegal marriage.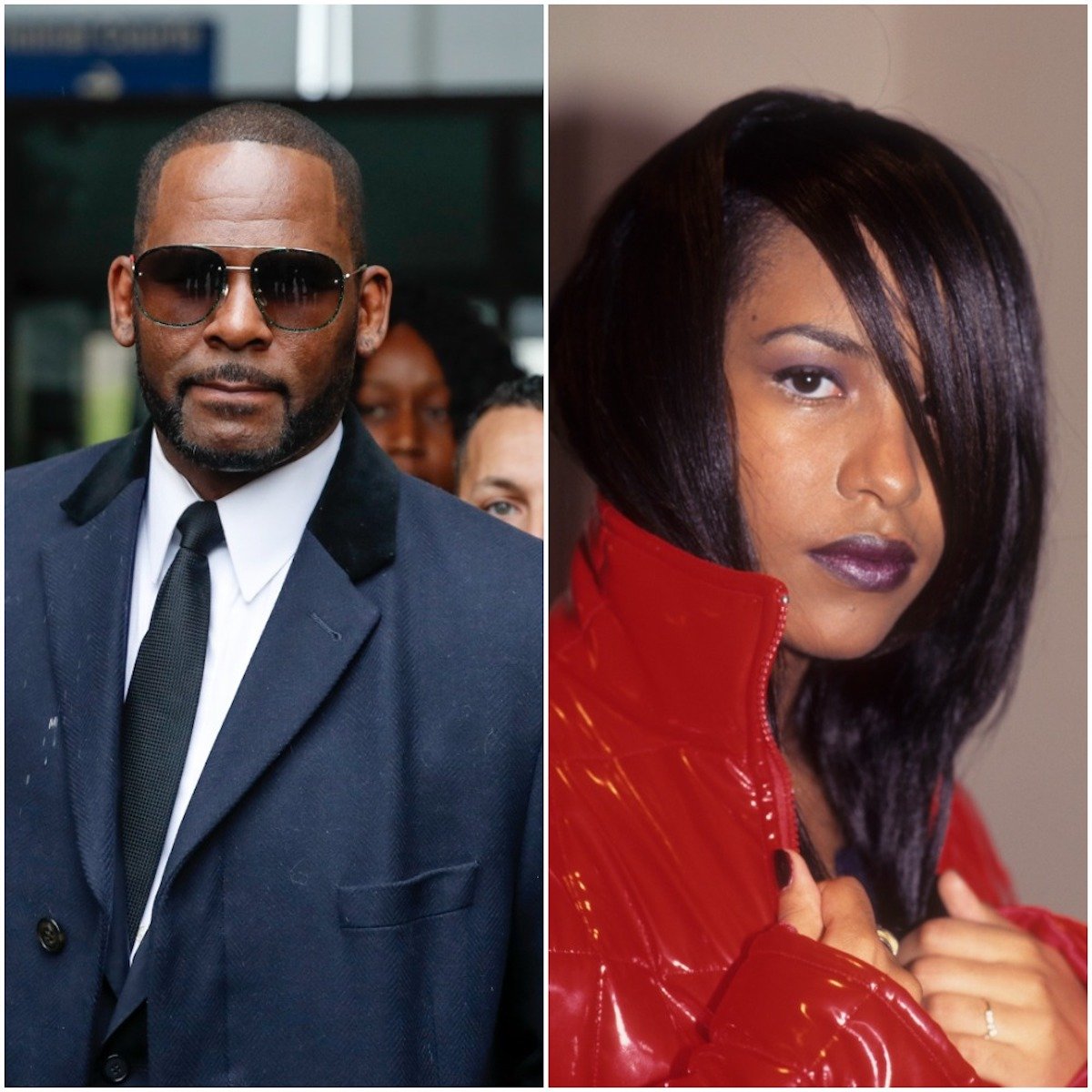 Former manager testifies R. Kelly married Aaliyah after discovering she was pregnant
The Daily Beast reports that Kelly's former tour manager testified in a Brooklyn courtroom that he was the one who helped orchestrate the marriage between Kelly and Aaliyah. Demetrius Smith, who is reportedly testifying by force to be granted immunity, says he obtained a fake ID for Aaliyah. She was 15 at the time. The fake ID put Aaliyah's age at 18. 
"It shouldn't have happened. It was wrong," Smith said of his participation. "I shouldn't be talking about Aaliyah, she's not here."
The fake ID did not have a birth date on it and was one of two cards Smith helped Kelly and Aaliyah illegally obtain for the nuptials. He says the marriage was sparked because Kelly came to him in a panic under the belief that Aaliyah was pregnant with his child. Kelly was allegedly afraid he could go to jail.
Smith says he didn't believe the pregnancy. Still, Smith says their relationship was always a romantic one, despite the 12-year age difference with Kelly being 27-years-old.
Related: There's an Aaliyah Biography Set for Release in 20201 That Includes Details About Her Relationship With R. Kelly
"They were more than friends from the very beginning," Smith said. "I just thought they were too playful."
The report notes Kelly and Aaliyah were married inside a suite at a Sheraton hotel in Illinois. According to Smith, he paid an Illinois government employee a bribe of $500 for the fake ID. Smith testified that an hour after the wedding, he and Kelly boarded a plane to return to his tour.
According to records from The Cook County Clerk system, the pair married on Aug. 31, 1994. Aaliyah's parents annulled the marriage in February 1995 and she reportedly had no contact with Kelly moving forward.
R. Kelly's former girlfriend claims the singers vowed to never confirm their romance
Lisa Van Allen is another one of Kelly's former girlfriends who says she began a relationship with the singer when she was underage. She says she met Kelly on the set of a music video and was with him on and off for nearly a decade. Van Allen testified against Kelly during his child pornography trial in 2008 after she discovered one of the women she and Kelly had a threesome with was underage.
In a 2019 interview with Vlad TV, Van Allen says Kelly often spoke of his love and relationship with Aaliyah. She confirms the story of Aaliyah allegedly being pregnant, leading to the illegal wedding.
Related: R. Kelly Just Cited Aaliyah's Death As A Reason He's Not a Threat To His Alleged Victims In Prison Release Request
"He told me about him and Aaliyah, their situation, they had a pact: 'pens and eyeballs' no matter what anyone said or if anyone stuck pens in their eyeballs, they would never tell about their relationship," Van Allen claims.
Per Van Allen, "He told me that they were married, that she was pregnant, that they did doctor up the marriage certificate so that she would say that she was 18 so they could get married and the reason they got married is they felt that if he was married to her and that if he said he thought that she was 18 that he wouldn't be charged if someone found out that she was pregnant until they were able to get the abortion and get it annulled."
Both Van Allen and Smith shared similar stories on the Lifetime docuseries Surviving R. Kelly that aired in 2019.