What Was Rachael Leigh Cook's First Movie? She's Still Friends With 1 Co-Star
Rachael Leigh Cook broke out in the '90s and '00s in a variety of teen movies including She's All That, Tom and Huck, and Josie and The Pussycats. But did you know that her very first role was as Mary Anne Spier in The Baby-Sitters Club film? Not only did she get her start with this role, but she also found a lifelong friend in one of her co-stars.
Rachael Leigh Cook's first movie was 'The Baby-Sitters Club'
The Baby-Sitters Club is a popular young adult books series first created in the '80s by author Ann M. Martin. The book series morphed into other novels, merchandise, and eventually TV and movies. The first onscreen adaptation of the series was a short-lived television show in 1990. Then, in 1995, The Baby-Sitters Club movie debuted.
Cook stars as Mary Anne Spier, the shy and quiet babysitter raised by a single father. That is, until he meets and marries Dawn Schafer's mom. Dawn is also a part of the titular club with her friends Kristy Thomas, Claudia Kishi, and Stacey McGill. Plus her boyfriend, Logan Bruno.
The movie follows the club and their adventures in holding a camp for their babysitting charges. They are faced with interpersonal conflict as well as conflict from a group of mean girls who want to see the club go down. One of the ringleaders of this band of bad girls is played by Marla Sokoloff.
Since her first movie, Cook has starred in a wide range of films and television series. She recently played a pivotal role in the remake of She's All That, aptly titled He's All That.
Cook is still friends with Marla Sokoloff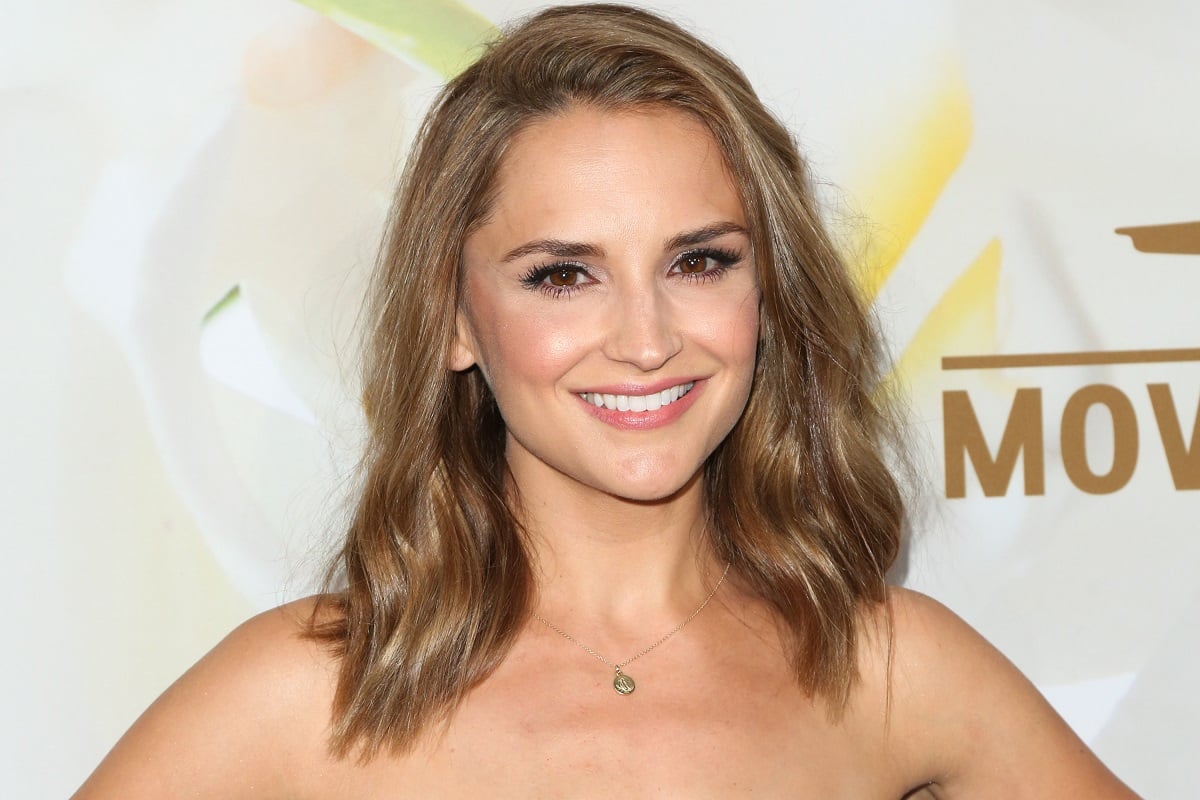 Even though the movie is more than 25 years old, that hasn't stopped Cook and Sokoloff from remaining good friends throughout the years. In a recent New York Times article, Sokoloff spoke about Cook and how genuine she is all the time, whether in her professional or personal life.
"All of that is completely genuine," Sokoloff told the publication. "She's exactly who you want her to be. Multiple times, she's forwarded me a meeting that she's gotten for herself and been like, 'I don't think this is for me. You need to play this part.' Who does that? She doesn't have a bad bone in her body."
The two haven't kept their friendship a secret either. They have posted photos of each other together on social media, including one of them together on the flight to get to a reunion for The Baby-Sitters Club. Fans of the movie as well as fans of the actresses are happy to know that these two have so much in common and genuinely love spending time together.
Who is Sokoloff?
Sokoloff is an actress who was born and raised in San Francisco. When she was ready to get her acting career started, she and her family moved to Los Angeles where the actress enrolled in the Los Angeles County High School of the arts, where she studied both music and theater.
Sokoloff may be best known as a teenage bad girl. Aside from her role in The Baby-Sitters Club, Sokoloff has also played an antagonistic teen in television series such as Boy Meets World, Full House, and Home Improvement. She even reprised her role as Gia, bad-girl best friend to Stephanie Tanner in Fuller House. Sokoloff's career has shifted from teen drama to serious drama in roles on The Fosters and Grey's Anatomy, as well as a range of television movies. She's also directing now.