Rachael Ray Brings Her Own Condiments to Yankees Games: 'I'm the Chick Who Smells like Onions'
For most families, going out to eat is a special treat. When your household matriarch is a professional chef, however, it's likely hard to find a restaurant that meets your standards.
Such is the case for Rachael Ray and her husband, John Cusimano. The couple frequently attends baseball games at Yankee Stadium, but Ray would always struggle to find properly dressed hot dogs. 
The solution? A fanny pack of flavors and toppings that leave Ray with a unique odor. 
Rachael Ray grew up in New York kitchens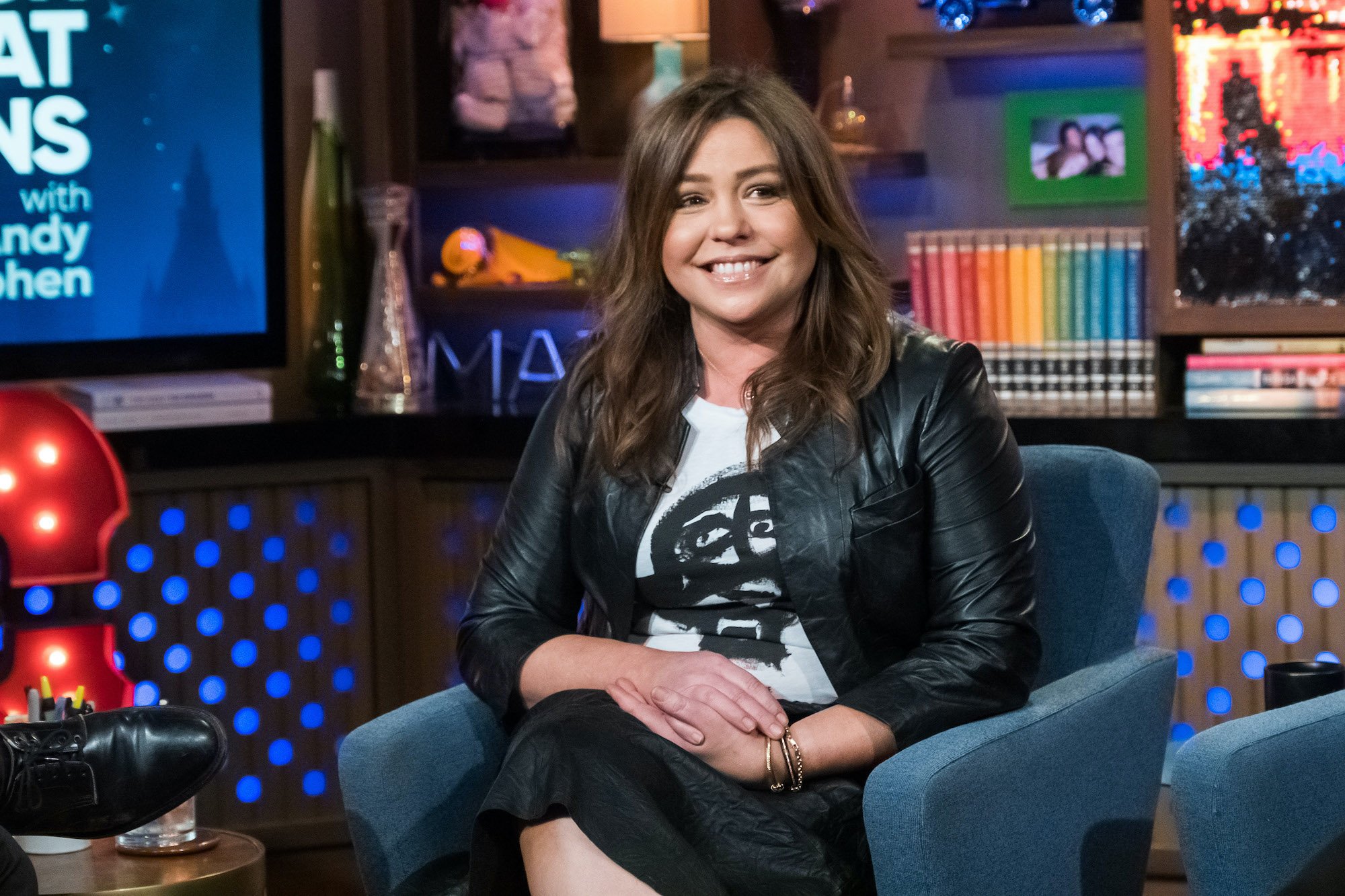 Ray's New York upbringing was a recipe for her cooking success. Her tight-knit family members were all entrenched in various aspects of the restaurant industry, leading Ray to become involved at a young age. After working at many different restaurants, in many different roles, she finally got her big break. According to Biography, it all went down in a Schenectady gourmet food shop. 
It was there that Ray had started teaching her "30 Minute Meals" classes, an informal presentation that soon was picked up by a local television station. The larger platform allowed her to secure book deals and magazine features, media that would eventually catch the eye of Food Network executives. Ray's immense popularity ultimately earned her three more hosting gigs on the network. 
Despite her constant presence on Food Network, Ray still had time to maintain a social life. In 2005, she married rock singer John Cusimano. According to Mashed, the pair talked until 4 a.m. on the night of their first encounter. It seemed that they had everything in common… except for their taste in baseball teams. 
The chef loves the Red Sox and relish
In an appearance on Justin Long's podcast, Life is Short, Ray dished that, while she's a loyal Red Sox fans, Cusimano prefers the Yankees. Despite being on opposite sides of such a contentious rivalry, it seems the pair has no problem enjoying a game together. In fact, Ray seems to have a much larger vendetta against the vendors than Cusimano. 
She shared, "When we go to the Yankees' stadium, they don't have relish. I can't find relish! I bring relish, onions, and they don't let you bring in bags. Like, you have to […] bring a fanny pack or something very small. And I go packing chopped onions — accouterment for hot dogs."
It's a creative solution. After all, you can't have a good baseball game without a good hot dog. Ray admitted the practice leaves her smelling "like onions and relish," but she laughed this off, likening Ray the Baseball Fan to Kindergartner Ray, who was bullied for the smell of her flavorful packed lunches. 
Ray's cooking persevered through the pandemic
Ray also commented that she really missed visiting Yankee Stadium, after fan seating shut down for the COVID-19 pandemic. She said, "We are hoping to [go], once again. It's gonna be so great. I seriously can't wait."
Fortunately for Ray, in-person baseball games were among the few major parts of her life that got postponed. In the height of the pandemic, Ray was able to continue airing her cooking show live — the only Food Network host able to do so. As she saw the lockdowns descending on New York, she began the transition to an at-home studio. 
She also was an advocate for COVID safety and made many sizable donations to help those most impacted. Just recently, she announced a new book documenting her time during the shutdown and her resulting comfort recipes. Most productive pandemic ever?