Rachael Ray's Chickpea and Basil Pasta Is Filling, Budget-Friendly, and Fast
Rachael Ray has always spoken lovingly of how she was taught to cook by her mother Elsa and grandfather Emmanuel Scuderi. These two important people in her life taught her kitchen tips and skills and provided Ray with invaluable life lessons. One of the staples of her family's dinnertime meals was pasta. Ray's chickpea and basil version is filling, budget-friendly, and fast.
The talk show host and Food Network star continues to share these types of delicious recipes with her husband, John Cusimano.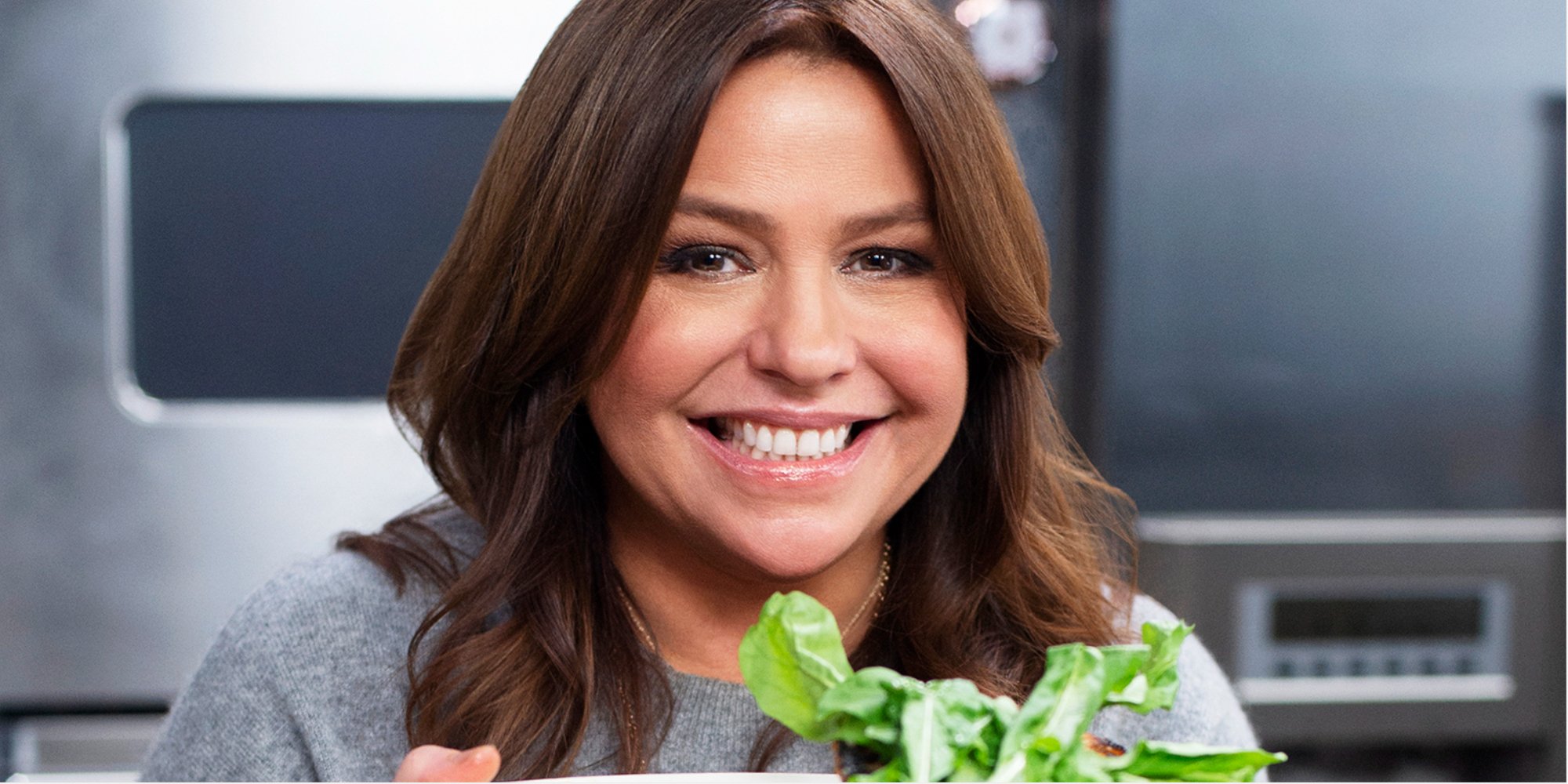 Rachael Ray shares sweet stories about her grandpa and 'best friend'
During a vintage question and answer segment from her television show uploaded to YouTube, the television personality spoke about the two people who influenced her the most in life.
"My grandfather was my best friend. I loved nothing more than being with him and his best friends, the Runzo boys," Ray explained.
"We would eat sardine sandwiches with lots of onions. My favorite of my grandpa's recipes was Grandpa's Beef, a big slab of beef layered with tons of cheese, potatoes, tomatoes, and onions, and it slow cooks in the oven. Also, his stuffed artichokes. They were the best in the world, and we make them every year at Christmas, so it feels like we are with him," she continued.
Ray concluded, "I wouldn't want a last meal on earth. But if there is the first meal in heaven, I want it with my first dog Boo and my grandpa. She would have butternut squash, and we would have sardines and anchovies."
Rachael Ray's pasta dish featuring chickpeas and basil is delicious and budget-friendly
Chickpeas and basil make for a delicious, nut-free sauce that tastes just as good as pesto. It is also budget-friendly as a recipe, flavorful, and packed with protein.
Shop your pantry for the short list of ingredients one can find before preparing the recipe on Ray's official website.
These include chickpeas, lemons, basil, garlic, olive oil, salt, pepper, cheese, and the pasta of your choice.
Bring a pot of water to cook the pasta.
Add one of the two cans of chickpeas to a food processor, with the juice drained. Follow with lemon juice, basil, and garlic. Combine until the mixture is finely chopped.
Then, add olive oil, salt, and pepper to combine, creating a sauce.
Place the mixture in a separate bowl, and add the second can of chickpeas and the cheese.
To combine, add cooked pasta to the sauce and some of the starchy pasta cooking water to help the sauce thicken.
Ray shares easy recipes for under $2 each
In an article posted to her Rachael Ray Magazine website, five meals were featured that were filling, inexpensive, and hearty. Best of all, they clock in at under $2 each.
Recipes such as Chorizo Fried Rice, Tilapia Tostadas with Lime Crema, Peanut Noodles with Veggies, Turkey Albondigas Soup, and Mini Shepherd's Pies are packed with flavor.
Best of all, they come together quickly and provide plenty of leftovers for lunch the next day.
The Rachael Ray Show airs weekdays at 10 a.m. EST in syndication.
RELATED: Ree Drummond, Molly Yeh, and Rachael Ray's Best Tips to Stretch Your Grocery Budget