Rachael Ray Once Faced Her Major Fear Of This On The Air
Rachael Ray showed her courage in spades by confronting this fear in front of millions of viewers!
Culinary icon Rachael Ray has created an empire that appeals to the masses. With her lifestyle brand, talk show, and menu of shows (pardon the pun) on Food Network, Ray remains a fan favorite for her down-to-earth charm and relatable persona.
Despite being one of today's top celebs, Ray always opts for casual wear over going for glam. Wearing anything remotely revealing would actually cause anxiety for Ray, but one day she decided to confront her fear in front of millions of viewers.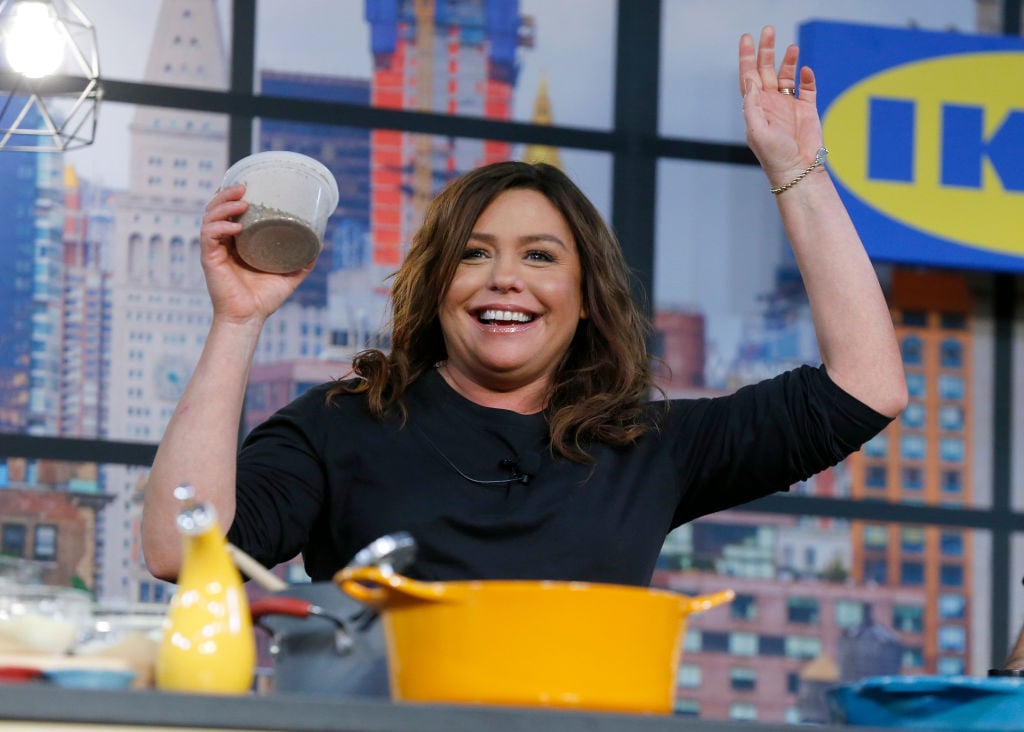 Loves to keep it casual
Even after all her success, Ray still struggles with being in the spotlight and the required primping that sometimes goes along with it. "Every time I put high heels on and I have to go somewhere in a dress, I feel uncomfortable," she told NPR in November. "I'm not supposed to be at the party. I don't want people looking at my body or what I chose to wear that day."
Always authentic and humble, Ray has no need for high fashion. "I don't care who made my shoes. I just don't," she said. "And so I can't be something that I'm not. It's the truth."
The television personality revealed she will always go for comfy over coiffed. "Even if I've cooked for cameras or in an industrial kitchen for 12 hours in a day, I'd rather go home and cook in my pjs and slippers than dine at any fine restaurant," Ray said, according to Mediaite.
Often crediting her family for her traditional values, the cookbook author still holds on to a lesson she learned from her grandfather. "There's plenty in life that you have no control over that you will cry about. Certainly your vanity should never be one of them, you know?"
A dare from 'Dancing With The Stars' designer
Ray is an avid viewer of ABC's reality competition show Dancing With The Stars, though she isn't a fan of the revealing costumes the dancers have to wear. In 2011, she went as far as to say on the air that she "wouldn't be caught dead" wearing one of the skimpy outfits donned by competitors.
Her comments didn't sit well with DWTS costume designer Randall Christensen, who wrote to Ray to express his feelings. "Do you have any idea how hard it is to sit and hear you talk about my work that way," Christensen stated in his letter, which Ray read on the air.
The Food Network star immediately apologized. "I was never trying to offend you or any of the great people that work with you to produce such beautiful costumes," Ray said, explaining that her fear was due to her own body image issues rather than his design skills. "I just don't look down in the shower and I don't want to be that aware of my body."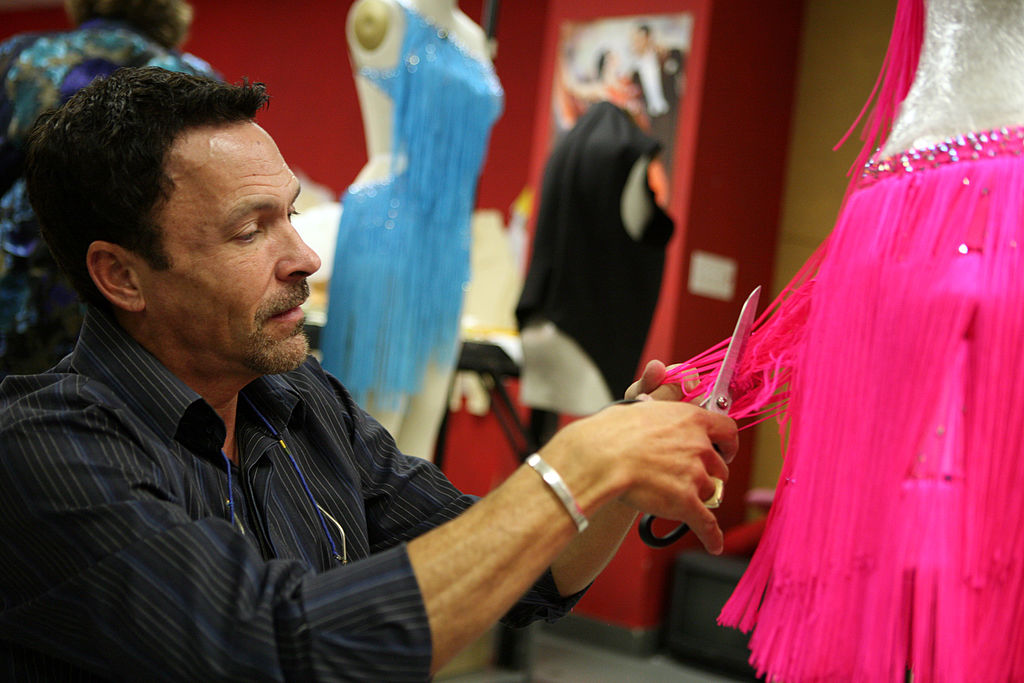 Christensen wanted to take things a step further and have Ray try out one of his creations, so in the spirit of facing her fears, she invited him on the show.
Facing her fear
According to People, Ray has jumped out of a plane and held a giant python while on her talk show, but the idea of wearing a revealing dress is what truly terrified the culinary guru. "It's just so intimidating. That was more skin than I show at the beach. I'm usually the girl in the long poncho," Ray said , according to the NY Daily News.
Christensen pulled out all the stops for Ray's dress, which took 65 hours to make. The crimson dress contained nearly 12,000 Swarovski crystals, where the designer made sure he created an outfit "meant for Rachael Ray and only for Rachael Ray."
"The fringe energizes your legs and body," Christensen explained. "I've watched her on the show and she's always doing some little fun, get down, hoochie something – and I knew if I put some fringe on she'd want to move more."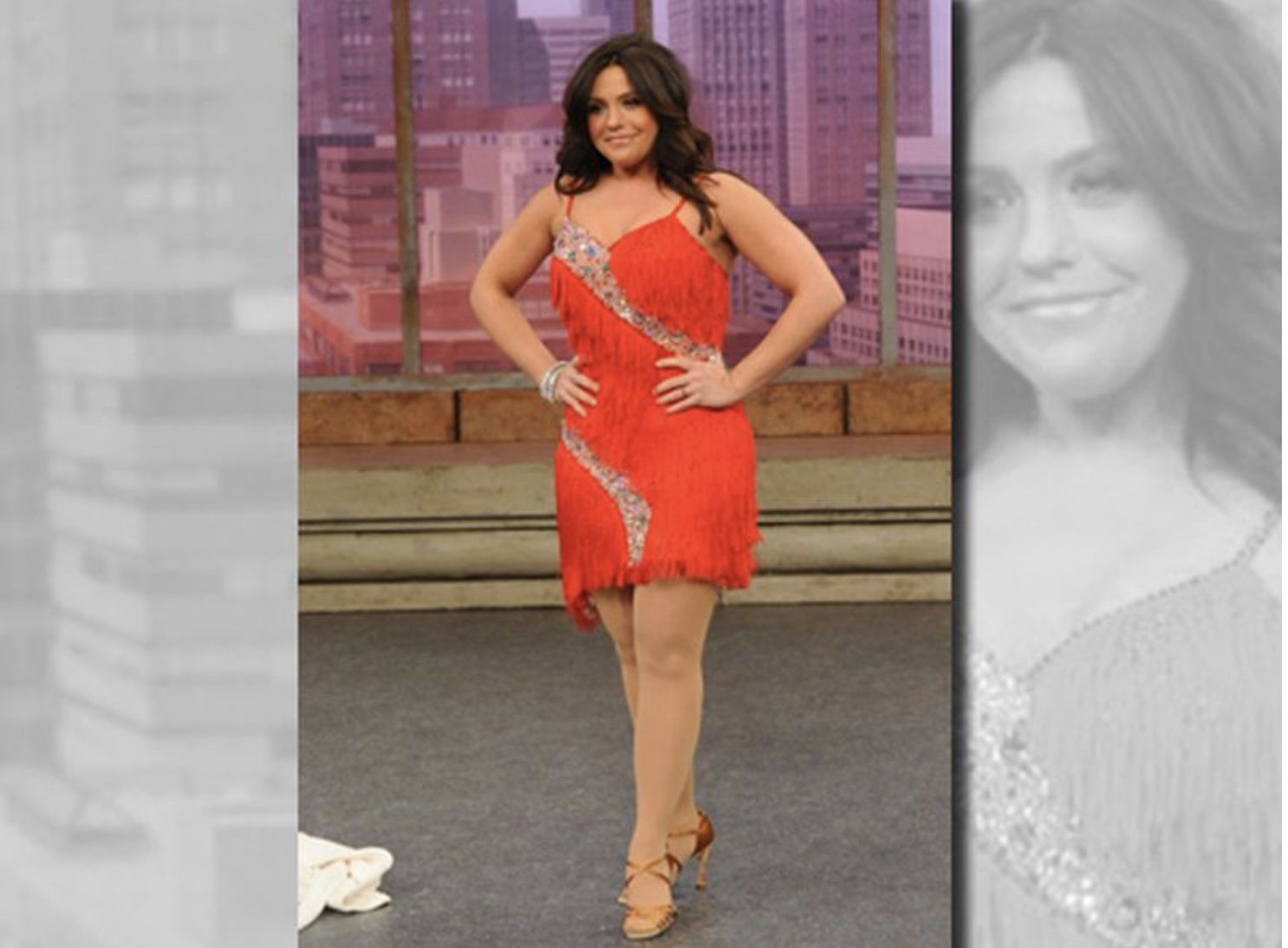 Ray took on the challenge in order to keep her New Year's resolution of facing her fears. After some very apparent shaky moments, Ray took off her white robe to reveal the Christensen creation on the air. "I felt really awkward. You feel like you're showing people your naked, icky body," she said, adding one positive note. "I liked that they build boobs into the dress."
The talk show host's courage made a fan out of Christensen. "I'm so impressed she manned up," he said. "I think she was so relieved that she ended up doing it 'cause she does love the costume. Give me a chance to show you – it's a little intimidating, but not as bad as you think. It energizes you when you put one on."
Though it's doubtful Ray will start filling her closet with such divulging dance wear, she has proven that she's not afraid to take on a challenge!