Rachael Ray Previously Left New York City Due to This Traumatic Event
Culinary guru Rachael Ray decided to move out of the Big Apple after an incident of violence.
Rachael Ray is one of today's top celebrities in the culinary space. Her 30 Minute Meals show has become a legendary staple on Food Network with her accessible recipes and down-to-earth nature bringing in scores of viewers.
Though she's now based in New York City, Ray actually left the Big Apple years ago after being the victim of a violent assault.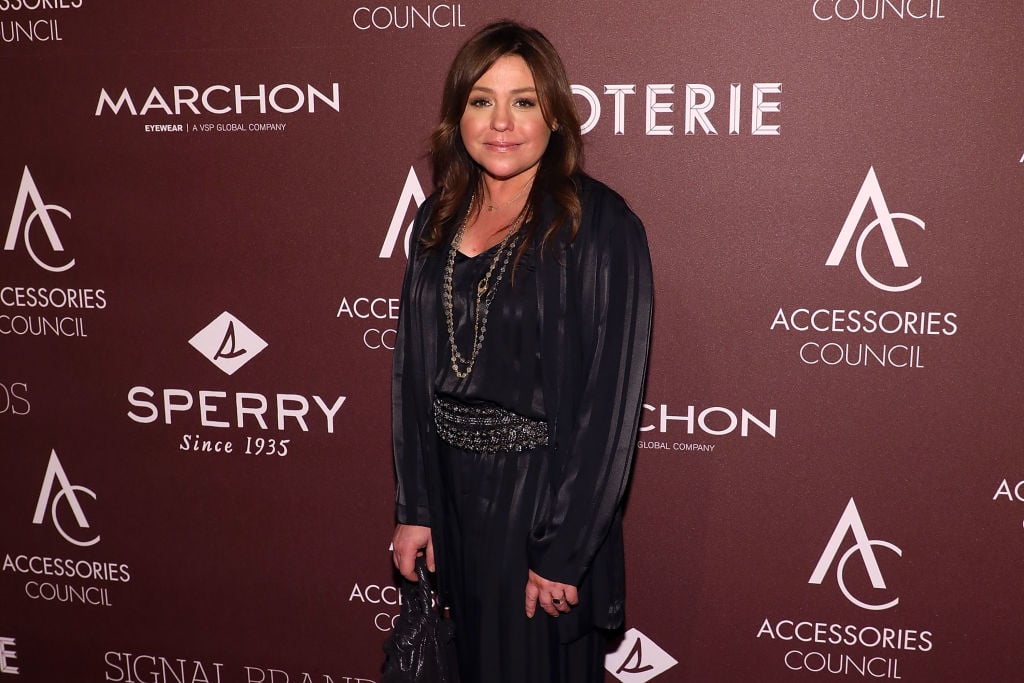 Starting in the city
Ray has been in the food industry since childhood. The Food Network star has always credited the strong influence of her family for her love of food and cooking, which started at a very young age. "I grew up in industrial kitchens," she said, according to CBS News. "My mom was one of ten kids. Our family was always in the kitchen."
The Food Network star credits her mother for giving her the talent of creating delicious and visually appealing cuisine on a thrifty budget. "Good food and a warm kitchen are what makes a house a home," Ray told Good Housekeeping in 2010. "I always tried to make my home like my mother's, because Mom was magnificent at stretching a buck when it came to decorating and food… She raised me with a great aesthetic and taught me that you don't need to be rich to live a rich life."
After attending Pace University for two years and needing direction, Ray found a job in New York City through a newspaper ad. "I saw this little ad in The New York Times for a candy-counter manager at Macy's, and I thought, Well I could do that," she revealed to Vanity Fair in 2007. She went on to become manager of the fresh-foods department of Macy's Marketplace.
Her bosses at Macy's wanted to move her into its management program for accessories in 1993, but wanting to stay in the food space prompted Ray to get another job at the gourmet store Agata & Valentina on the Upper East Side.
Motivated to move
While Ray truly thrived in her job at Agata & Valentina, her path took a traumatic turn one night after work. According to Vanity Fair, Ray was held up at gunpoint in her building's foyer after coming home late to her apartment in Queens. Ray revealed that she screamed as loud as she could, saying, "I scared myself."
She thankfully had pepper spray and used it on the teenaged attacker, who ran away. Ray thought that was the end of it, but unfortunately less than two weeks later, the boy came back with a vengeance.
This time, he pulled Ray into a passageway outside of her building and hit her with a pistol. Ray screamed for the building's guard dog, who's barking scared the attacker away. While the culinary guru acknowledges what happened as a frightening event, she doesn't dwell on it. "Nothing so much happened," Ray said of the mugging. "People have a lot worse things in life.
Still, it was jarring enough to bring Ray to a major decision. "It was like, O.K., I'm not going to wait for strike three," she said. "I felt the whole universe was telling me, You're not supposed to be here right now."
Twist of fate
The attack prompted Ray to move back upstate where she landed a job as buyer at Cowan & Lobel, a gourmet market in Albany. It was there that Ray came up with the idea of selling gift certificates to customers for a cooking class in the store. The name of the class? '30-minute meals,' which was taught by Ray and an instant hit.
Ergo, her classes caught on and soon Ray was on the local evening news every week for a cooking segment, then creating a cookbook due to popular demand. In 2001, the Today Show came calling for her to make soup for Al Roker. Long story short, she was then recruited by Food Network and the rest is Hollywood history.
Despite a negative event that took place in Ray's life, she realizes that the road led her to where she is today. Even with all her current fame, Ray remains true to her roots by embracing simplicity and being relatable.
"My food, I have certain rules about it. It has to be something you can get in a grocery store. No special equipment. And I won't allow the books to be pricier than a music CD," Ray said. "Because they're collections of everything that I do on-air, and I just feel you shouldn't be paying more than you would for a popular song. I consider my food the equivalent of a pop song."