Rachael Ray Revealed Something Surprising That She Enjoys Outside of the Kitchen
Rachael Ray rose to fame on Food Network, and now owns an entire lifestyle brand. Thanks to her down-to-earth nature and authenticity, Ray has acquired a massive fan base over the years. While she's known as a culinary guru, the 30 Minute Meals star apparently has an affinity for this extreme sport.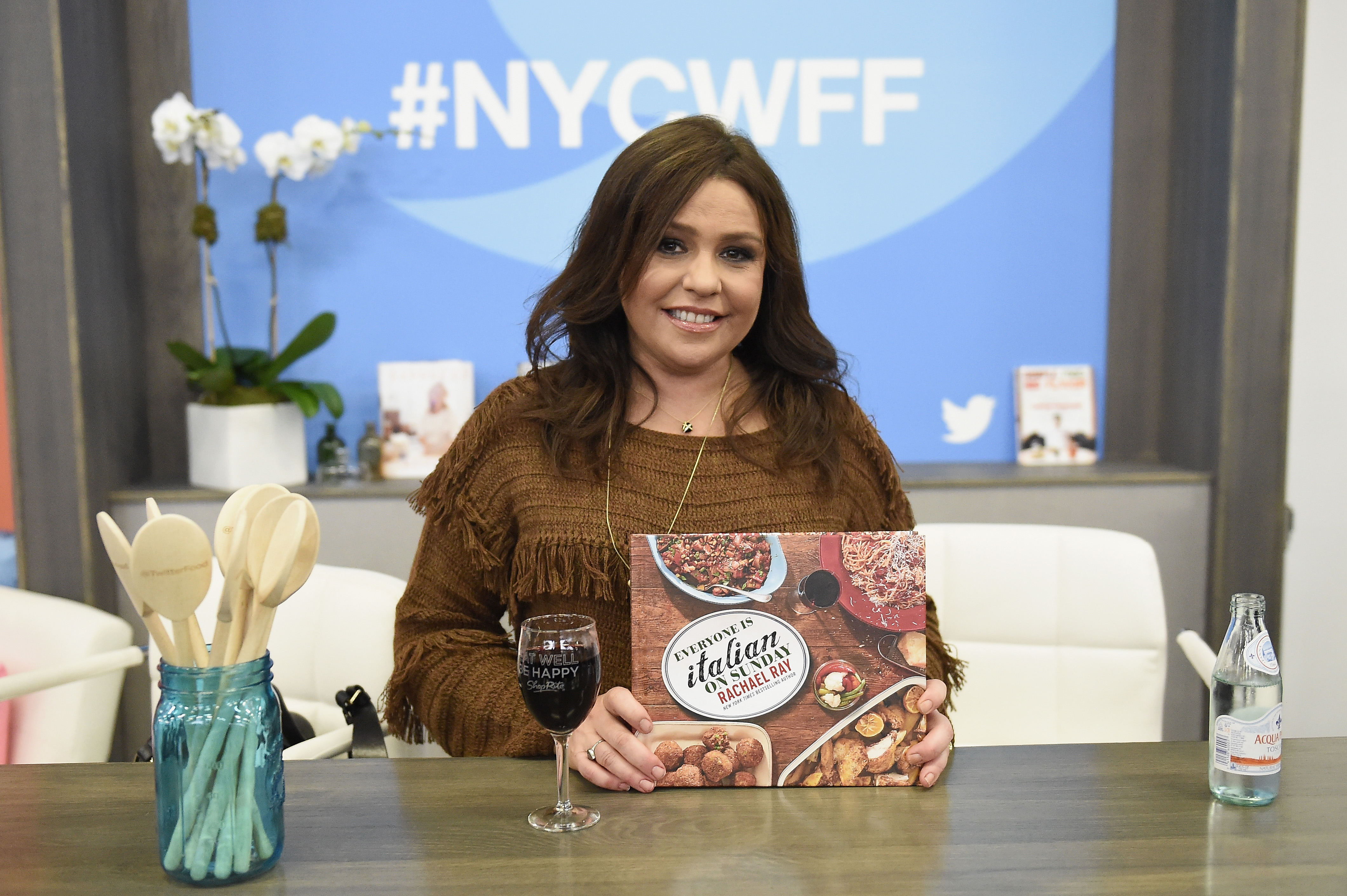 Rachael Ray often takes to the skies
Many A-list celebrities have spoken of their love for skydiving. Keanu Reeves, Tom Cruise, and Maisie Williams are just a few stars that find joy in jumping while thousands of feet in the air. Apparently, Ray also has a penchant for the parachute.
"People may also be surprised to know that I like to jump out of airplanes," she told Parade in 2012.
Ray tried to share her affection for the extreme sport by challenging her pal, Bert Kreischer (aka Bert the Conqueror), on the air to take a dive with her in 2011. She commended the comedian for staying true to his word.
"I'm glad that you actually manned up," she told Kreischer, as she showed him the small plane in which they'd be traveling. "You picked the perfect, perfect drop conditions."
RELATED: The Reason Rachael Ray Has That Trademark Raspy Voice
'The Rachael Ray Show' featured her challenge with Bert the Conqueror
The Food Network star explained the process to Kreischer while they were still on the ground.
"Here's the good thing," Ray said. "You don't have to make the decision [when to jump]. They make it for you. They just hurl you out of the plane. … You're, like, in a Baby Bjorn, sitting on their stomach, and they go, one, two, three, and then they just hurl you off into space."
After the two parachuted out of the plane with the help of some experienced jumpers in a tandem dive, Kreischer understood Ray's love of the hair-raising activity.
"There's nothing like that," he said, a bit emotional after landing. "That is worth every ounce of anxiety I spent on it, because right now I feel like a brand new man with a new lease on life."
He also noted, "I'm so glad this is The Rachael Ray Show so I can cry," as he embraced Ray.
Rachael Ray REALLY loves to cook
While Ray is known as a culinary queen, she thinks people may underestimate how passionate she is about cooking.
"I love what I do," she said. "I do for a living what I would do on a day off from any other job — I get to cook food that I love and share that with people. … They might be surprised by how much I actually like to cook. When I have a whole day off, forget about it — I cook enough for an army!"
RELATED: Rachael Ray Was Teased on Her First Day of School for Bringing This to Lunch
Whether she's got a parachute on her back or a spatula in her hand, Ray always likes to keep things casual, especially on the home front.
"If I'm not making television, I'm always in pajamas or Adidas sweats or beat-up blue jeans and a t-shirt," Ray told Parade. "There's a lot of things that may surprise people, but I talk so much on air, people are probably sick of hearing about me!"