Rachael Ray Reveals Hurricane Ida Flooded Her NYC Apartment
After Hurricane Ida made landfall in the United States, many people experienced heavy rain and flooding. Rachael Ray's home in New York City was flooded when remnants of the storm hit the Northeast.
In late August, Hurricane Ida made landfall in the United States. It proceeded to bring torrential rain and floods to many parts of the country, including New York City.
Celebrity chef Rachael Ray is one of many NYC residents who experienced home damage due to the storm. In fact, she revealed that her apartment was flooded.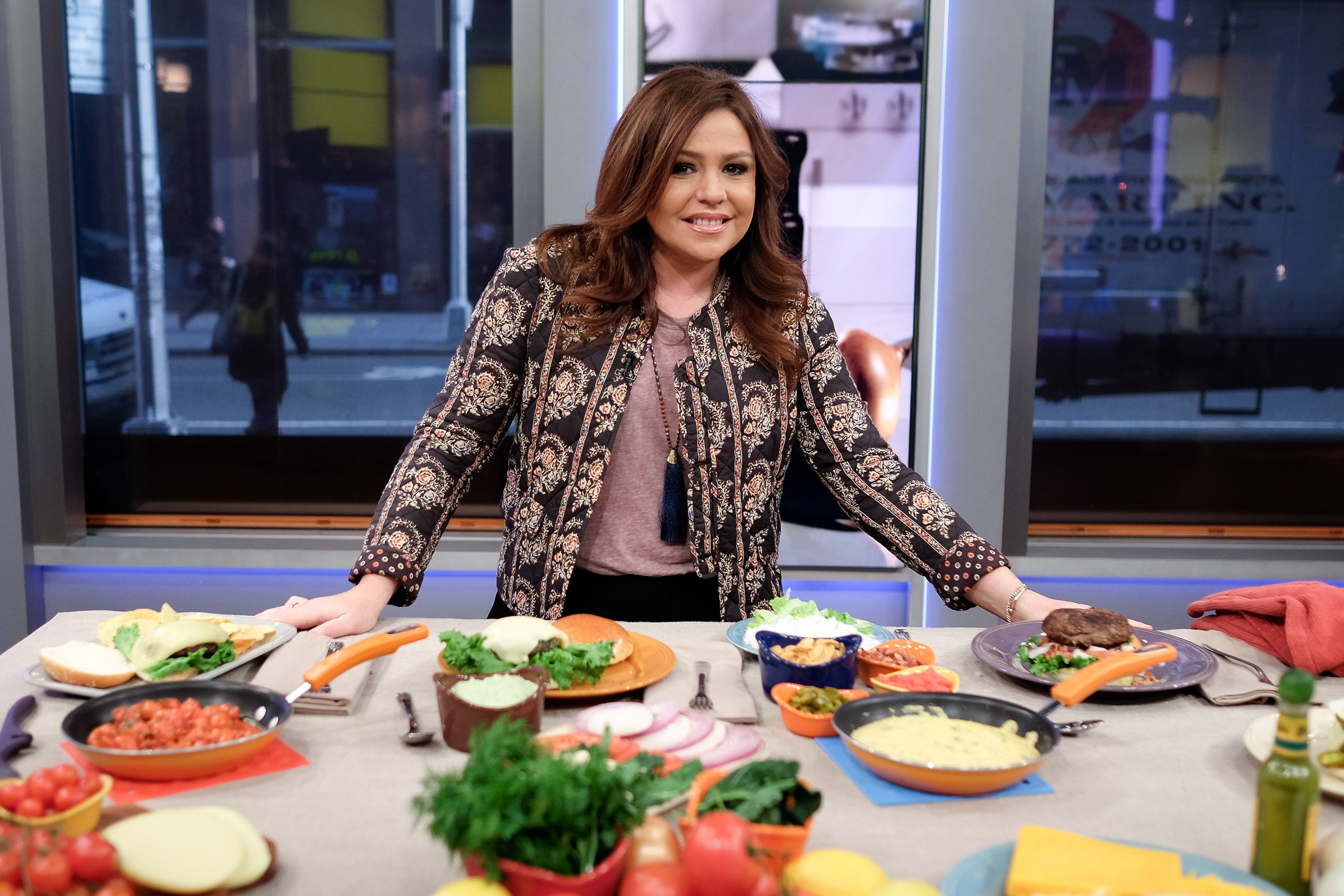 Rachael Ray once left NYC in the 1990s 
Ray was born and raised in upstate New York.
She moved to the Big Apple in the 1990s after seeing a job opening at Macy's. "I saw this little ad in The New York Times for a candy-counter manager at Macy's, and I thought, Well I could do that," she said, according to Vanity Fair.
However, after a traumatic mugging event near her Queens home, Ray decided to move back to upstate New York. This was actually where Ray developed the idea of hosting "30 Minute Meals" classes.  Ray's classes became extremely popular and attracted local news outlets as well as the Today show. She landed a contract with the Food Network in 2001 to host her own 30 Minute Meals series. 
Ray is now a household name, and her work in the entertainment industry means she has since returned to living and working in NYC. However, her primary home is in Lake Luzerne, near where she grew up.
Rachael Ray says Hurricane Ida flooded her NYC apartment
Ray and her husband, John Cusimano, own an apartment in NYC that got flooded with rainwater from Hurricane Ida.
"We had finally just finished the work on making the [NYC] apartment over," she told People. "And then, Ida took it out. And I mean, out. Down hard."
She added, "Like, literally every speaker in the ceiling, the fireplace, every seam in the wall… It was like the apartment just literally melted, like in Wicked or something."
Ray and Cusimano waited for a week for a remediation team to look at their home. However, this ended up causing more flooding.
Ray recalled, "[The remediation team] comes in. They put up their fans and their humidifiers. And then, they make a hole in the wall and break the main water pipe and flood the entire building down to the first floor, from our apartment on the sixth floor. The people that we were waiting for, the cavalry, burst this pipe and made everything worse. Tell me you would not feel like a kicked can."
Rachael Ray's house burned down last year
Unfortunately, this is not the first time Ray has experienced extensive property damage. In 2020, Ray and Cusimano's primary home in Lake Luzerne burned down.
The couple moved into their guest house while the main house went through repairs. Although this would be difficult for anyone, Ray continues to keep a positive mindset and count her blessings.
"There are so much worse positions we could be in," Ray told Peolple. "I mean, I'm alive. And I do have a roof over my head. And I do have a job.
She added, "At the end of the day, we always come back to grateful. John and I talk about it a lot. We really talk ourselves right through it at the end or the beginning of every day. Some days are different than others. But we try and just say, 'Okay. Here's the new plan. Here's today's version of the plan. Look at how much we have to be grateful for.'"