Rachael Ray Shares the Worst Part of Losing Her Home in a Fire: 'It Was the Biggest Heartbreak of My Life'
Rachael Ray is an old name for fans of cooking TV. She was one of the first to be given the mantle of "celebrity chef" after joining The Food Network in 2001.
Starting from humble roots as a waitress before working her way up to cooking in front of millions, Ray has taught countless fans tips for simple and delicious meals with her quick and easy style.
Even while in quarantine, the pandemic didn't stop her from dishing out cooking tips to fans this year. She ran the Rachael Ray Show from her home with her husband in the Adirondacks until a tragic fire took the home Ray had designed herself. Though thankfully no one was injured, Ray lost treasured possessions that day much more valuable to her than her dream home.
Rachael Ray's roots
RELATED: Rachael Ray Welcomes a Furry New Addition to Her Family
Rachel grew up in Lake George, not far from where her home was in upstate New York. Her mother was a restaurant manager in the city and her strong connection with her Italian Roots and Rachael's father's Cajun heritage would help form her unique cooking style.
Rachael's family was incredibly influential in her early life. On the Life is Short podcast, she recently discussed how influential her grandfather was in her childhood. An Italian immigrant, he was incredibly proud of becoming an American and learning to read in English. He passed this passion on to Rachel, teaching her to read long before her classmates were able to.
Her grandfather lived with the family throughout her childhood. The chef says to Justin Long on the podcast, "[My grandpa] was very proud that he taught himself to read in English."
As her primary daily caretaker in her childhood, her grandfather was very intent on ensuring that young Rachael could read early on. "He was very proud of becoming an American. And he really was very proud of teaching me how to read in English."
Her dream home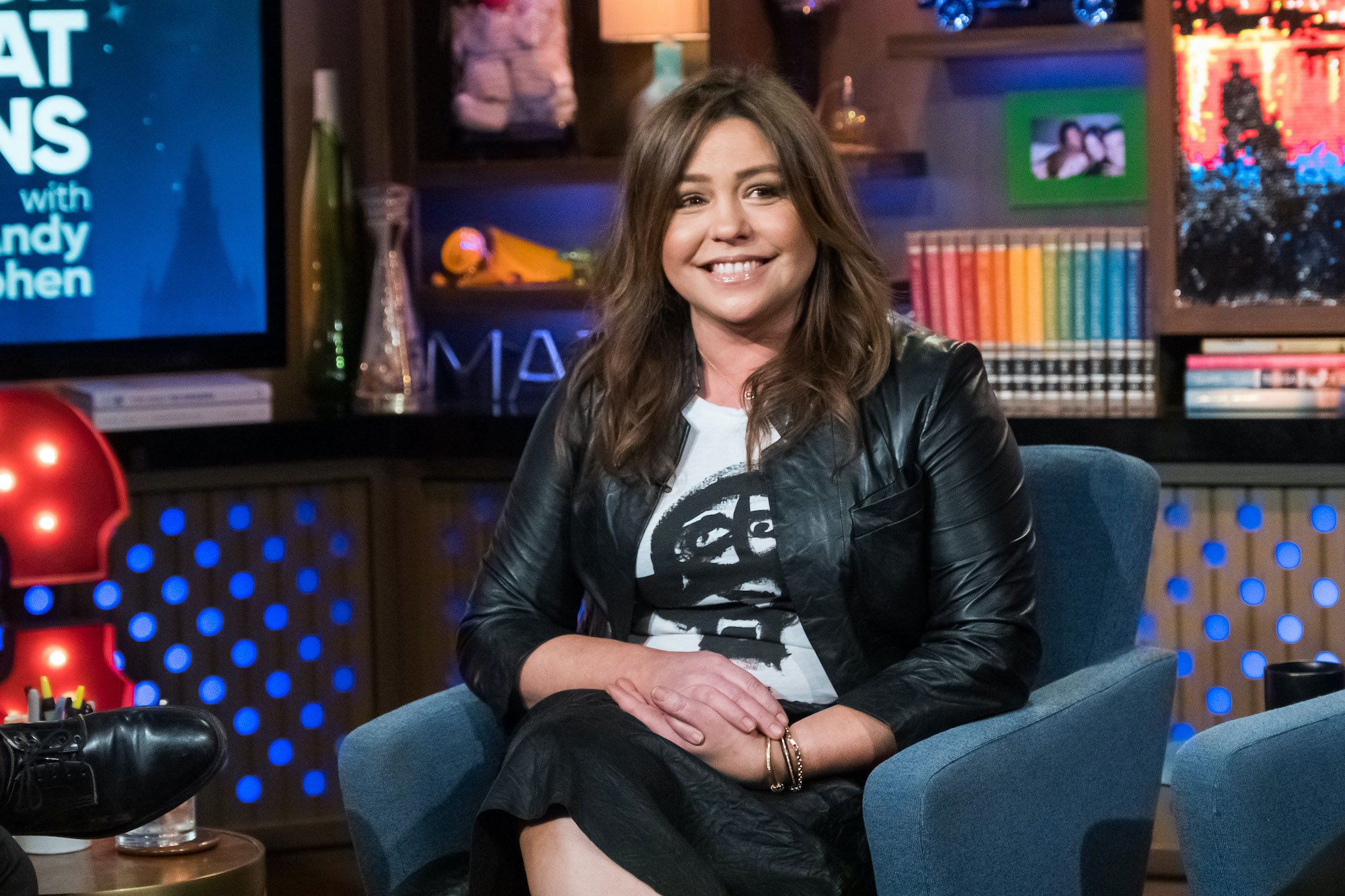 RELATED: Rachael Ray's Upstate Home's Remote Location May Have Contributed to Fire Damage – 'We Did The Best We Could'
Rachael Ray spent most of her life living in the Adirondacks and chose to build her dream home nearby her hometown of Lake George. The star owns an apartment in Manhattan, as well as a Southampton home, but wanted a familiar, quiet place to design a home and settle with her mother nearby.
The star chef sketched a kitchen which became the inspiration for more sketches. Eventually, she designed the whole house– room by room, down to decorations. Her dream cabin contained a fitting kitchen for a celebrity chef, which fans would see in full use during her remote shows during quarantine.
She wanted her connection to family to be included in her dream home as well, so she included a library with all of her grandfather's old books and other family heirlooms.
A tragedy that hit close to home
RELATED: Rachael Ray, Her Husband, and Pup Are Safe After Fire at Their Upstate Home – 'The House Is Unfortunately Damaged'
On August 9th, 2020, the home caught fire through an issue within the chimney. Ray noted on her show after announcing the tragedy that her chimney was always routinely cleaned and that she knew of nothing wrong with it, according to USA Today.
Ray said that a neighbor riding by on an ATV had shouted at them that their house was on fire and called the fire department, otherwise they wouldn't have known. Though they escaped safely and were able to get a few valuables, Ray was shattered from the memories lost in the blaze.
"We had a beautiful library of my grandpa's books. And some of them burned in my house," Rachael said on Life is Short. "It was the biggest heartbreak of my life to lose my mom's handwriting and books that my grandpa had read to me when I was a girl."
It's absolutely tragic to lose not only your home but such a wealth of irreplaceable treasures. While memories and family keepsakes are terrible to lose and can feel like you are losing a part of your history, at least Ray and her husband are ok. The neighbor that noticed their fire may have had quite the "thank you" dinner coming from quite an amazing chef.