Rachael Ray Had to Super-Glue Her Finger Back Together During Her 1st Day on the Food Network
When you think about entertainers in dangerous positions, the first thing that probably comes to mind is the dangerous stunts that actors have to coordinate. Stars like Angelina Jolie and Harrison Ford have famously done their own stunt work, putting them into precarious positions in order to get the death-defying scene that will keep viewers on the edge of their seats.
Perhaps less likely to come into consideration is the dangerous work of being a celebrity chef, but between the hot pans, open flames, and sharp knives, on-set kitchens are actually quite hazardous. Just ask famed chef Rachael Ray, who ended up super-gluing her own finger back together during her very first day on the Food Network.
Rachael Ray is one of the most famous celebrity chefs
RELATED: Rachael Ray Said She 'Can't Make Coffee or Toast Bread' Leaving Fans to Wonder Why She's Famous For Cooking
Ray got her start surrounded by family who worked in the restaurant business, so she knew a thing or two about the cooking world from childhood. As Biography.com reports, she took those skills and expanded on them when she began teaching "30 Minute Meals" in a gourmet food shop.
Soon, word had spread about the skilled chef and her ability to make cooking accessible to an audience willing to learn, so she was offered the chance to showcase the classes on a local television network.
Ray's secret is as much about her personality as it is about her culinary talents. She's boisterous and sometimes downright goofy, making her a lovable and friendly figure, which really helps those intimidated by the kitchen to hone their skills.
The Food Network provided Rachael Ray a huge platform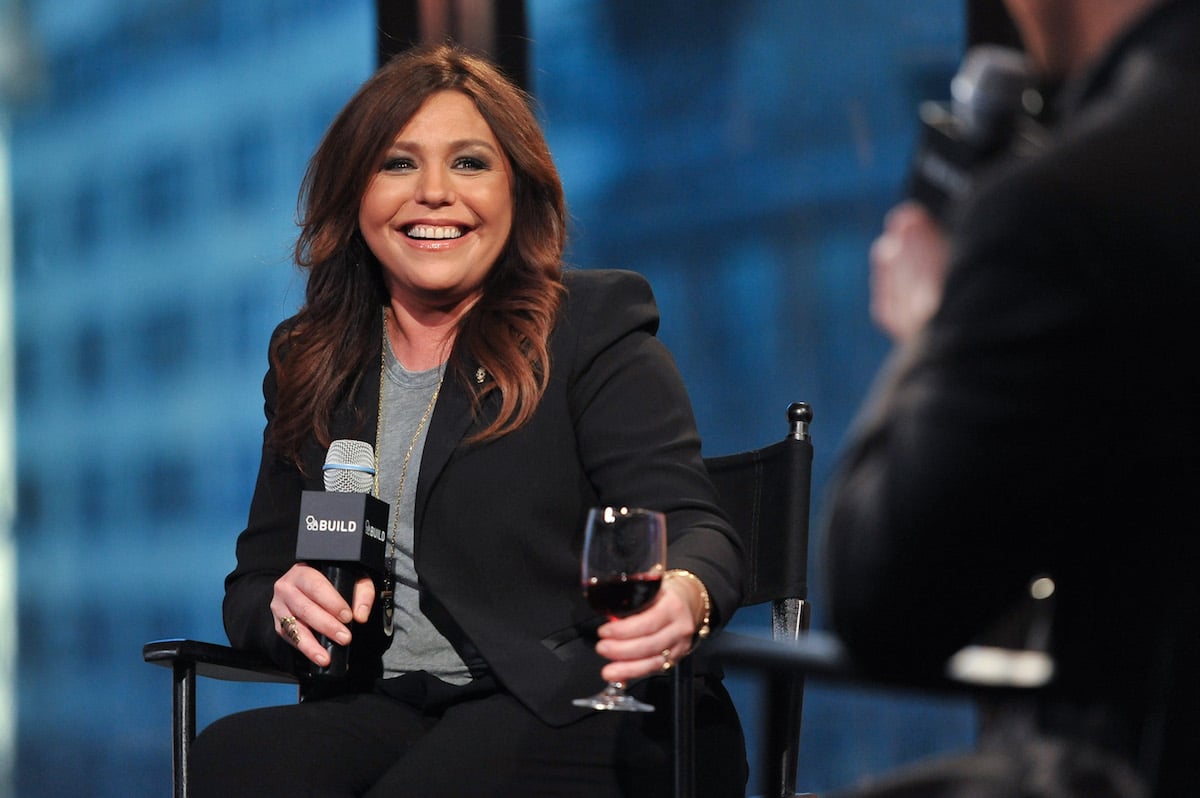 RELATED: Rachael Ray Previously Left New York City Due to This Traumatic Event
As Ray's television appearances gained followers and acclaim, she picked up the attention of The Food Network who offered her the chance to bring her teaching skills to a much larger audience. 30 Minute Meals debuted in 2001 and ran until 2012. It was then rebooted in 2019. The series has garnered multiple Emmy nominations.
That wasn't Ray's only claim to fame, though. Along the way, her popularity opened doors for other shows on the network. Inside Dish and Rachael Ray's Tasty Travels showed other sides to the chef's talents, and soon she became the head of a home cooking dynasty.
In 2005, Ray launched a lifestyle magazine titled Every Day with Rachael Ray, and her reputation as a relatable and approachable expert in home life became solidified. 
Rachael Ray had a disastrous first day on the job
Ray has always been a much more approachable chef than some of the other celebrities on The Food Network who have a reputation for being stern and exacting. For that reason, fans would probably find it endearing to know that Ray's first day on the job had a disastrous moment.
Speaking with Justin Long on his podcast Life is Short with Justin Long, Ray opened up about the emotional side of cooking and how tough chefs have to be. "People that grow up in kitchens don't cry over injuries. We just work through them. It's the way you're raised," she explained.
She went on to say that she's had a lot of injuries: "I've broken both of my pinkies. I broke this thumb just last week."
She talked about always keeping her mind on the job, even after a harrowing car accident. "The car flipped so hard. And I had a cheese order coming in. And I called my mother who lived a few miles away and I literally had my mom drive me to work so that I could check in the cheese order," Ray went on.
As for that first day on the job, she sliced her finger on a Santoku chef knife while talking with her hands. "I literally cut off the tip of my finger," she explained.
When Nuskin didn't patch her up, she turned to another solution: "I literally took Krazy Glue and Krazy glued my finger. And they put a little powder on it, and I made three shows."