Rachael Ray Was Teased on Her First Day of School for Bringing This to Lunch
Food Network star Rachael Ray has acquired a massive fan base thanks to her jovial personality and down-to-earth persona. Often crediting her restaurant-owning family for her love of all things culinary, the cooking queen previously shared a heartwarming story where her grandfather came to the rescue after a tough day at school.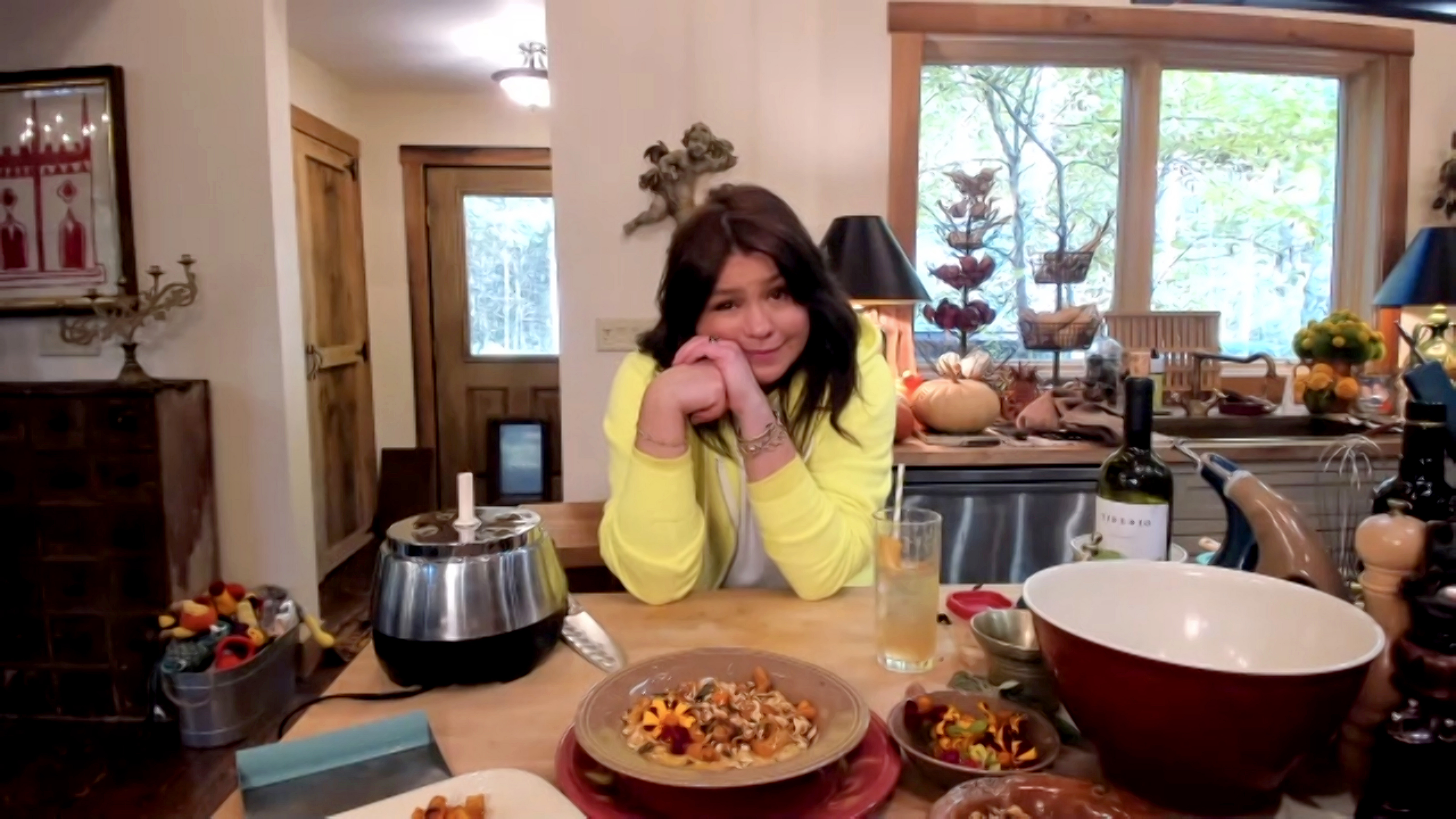 Rachael Ray was very close to her grandfather
Ray has frequently spoken lovingly of her grandfather, Emmanuel, with whom she had a strong bond. She even took on some of his personality traits.
"As a child, I was very much like a Sicilian man in my mid-70s," Ray said, according to RachaelRayShow.com. "I smelled like sardines and garlic and pipe smoke." 
Sharing a story about her first day of school, Ray recalled how she would have preferred to stay home with her grandpa. Her day proved to be a difficult one after being teased by her classmates.
"I was miserable to leave him [for my first day of school], and I had to put on my shoes and my best dress," the 30 Minute Meals star explained. "I got home from school, and I was crying — I was hysterical. And I said, 'The teacher took my book away because none of the children know how to read. Everybody made fun of me because I'm in a dress and they're all in dungarees. And everybody made fun of me at lunch because my lunch smells because I [had] a sardine sandwich.'"
RELATED: 'Fixer Upper' Star Joanna Gaines or Food Network's Rachael Ray: Who Has the Higher Net Worth?
Food Network star's grandpa put the school day in perspective
When promoting her book, Rachael Ray 50: Memories and Meals from a Sweet and Savory Life, Ray brought up the fateful school day in an interview with NPR.
"I came home that day, being the stinky girl in the funny clothes with the funny shoes," the Week in a Day star said in 2019. "And I said, I'm never, ever, ever, ever, ever, ever, ever, ever, ever, ever, ever going back to school, ever, ever, ever again. And I was crying. You know, that kind of choking crying, where you sound like a gasping seal or sea lion or something?"
Ray described how her grandfather helped her see her circumstances in a different light.
"The more I cry, the more grandpa laughs," she remembered. "And then he started tickling me until I started laughing and didn't realize it. He made me count my fingers and my toes, and then he hit my forehead and said 'What's in here?' And I said, 'I have 10 toes, 10 fingers and I have a brain, and he said, 'Then what are you crying about?'"
Rachael Ray's cooking began at a young age
Ray often speaks of how her childhood was spent in a kitchen, thanks to her Italian family's love of cooking.
"Mama was one of 10 children, the firstborn, and my grandpa was the family cook," Ray noted. "So it was [mama's] job, as the firstborn, to be in the kitchen with him."
RELATED: Why Rachael Ray Doesn't Like People Saying This About Her Success: 'It Creeps Me Out'
Praising her close-knit lineage for raising her with such strong family values, Ray cherishes the memories she has of their times together.
"I think that my sense of security is rooted in food, because that's where I always was," she remarked. "On [my mother's] hip and with Grandpa."