Rachel Brosnahan Knew She Wanted to Play 'The Marvelous Mrs. Maisel' After Reading Only 1 Page
For Rachel Brosnahan, landing a spot in the cast of The Marvelous Mrs. Maisel was no easy feat. Multiple rounds of auditions, intense dialogue, and being extremely sick during her callback all contributed to a challenging experience for the talented actor. But, Brosnahan was bound and determined to land the role of Midge Maisel. In fact, it only took reading one page of the pilot episode to convince Brosnahan that she needed to be a part of the show.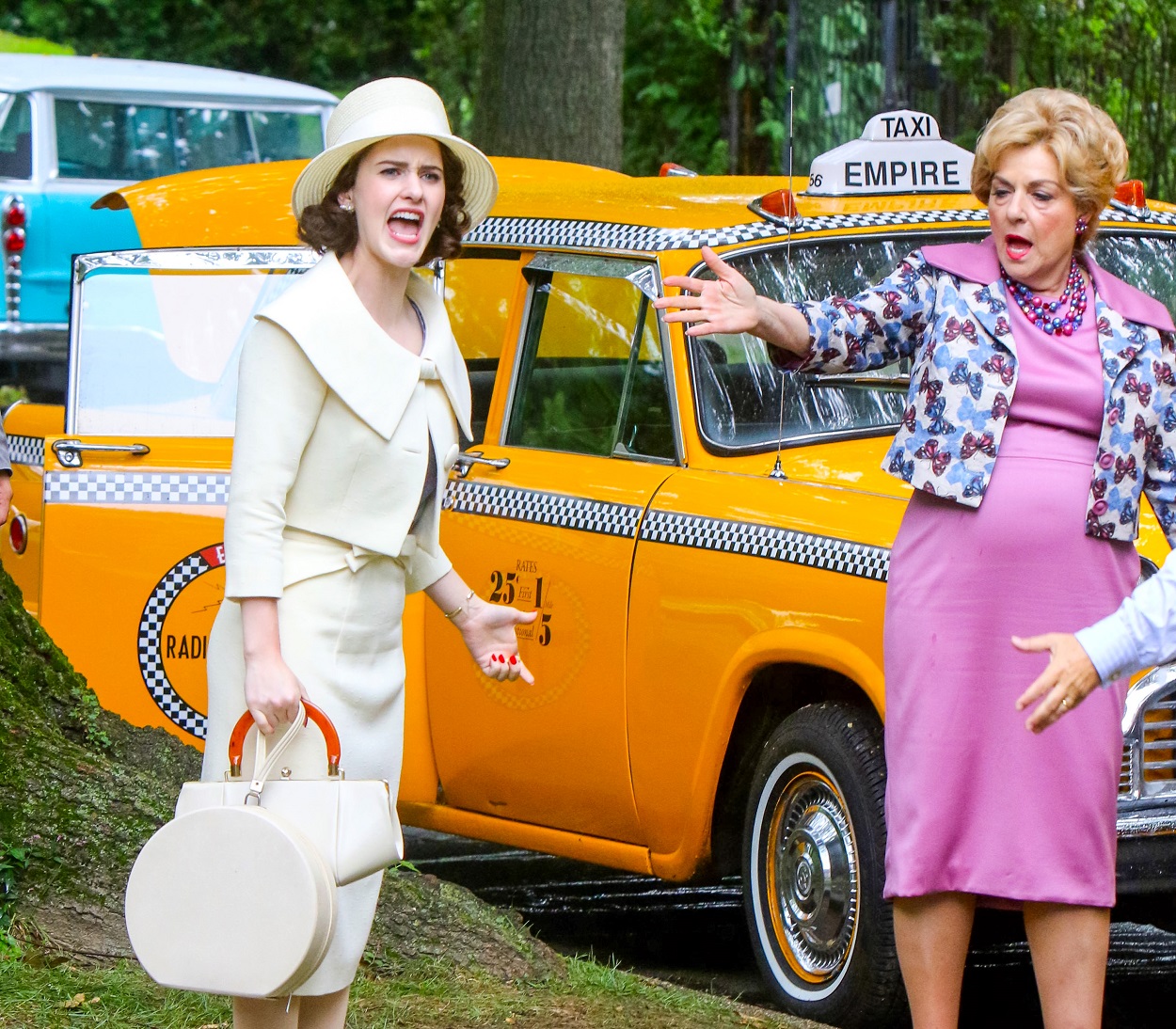 There are plenty of reasons why actors are drawn to a project. Sometimes they are compelled by the writing while other times they want to work with well-respected actors or directors. But, for Brosnahan, it was the character of Midge that immediately jumped out at her and made her realize that she desperately wanted to join the cast of The Marvelous Mrs. Maisel.
Rachel Brosnahan on what drew her to 'The Marvelous Mrs. Maisel'
In an interview with Script Mag, Brosnahan shared that it only took one page for her to fall in love with Midge. She was particularly drawn to how free and self-assured Midge is. Midge has always been the center of attention so, naturally, she gives a speech at her own wedding without even batting an eye. For Brosnahan, that act spoke volumes about the character and she knew she had to audition for The Marvelous Mrs. Maisel.
RELATED: 'The Marvelous Mrs. Maisel': Rachel Brosnahan Manifested Sterling K. Brown Into the Cast
"I knew I wanted to do this project from the bottom of the first page," Brosnahan shared about the first time she read the script for The Marvelous Mrs. Maisel. "The first scene of the pilot, at the wedding, Midge is really patting herself on the back. I loved how sure she is. I loved her world. I loved how unburdened she is. She's funny. She's smart. She's flawed. She's selfish. She believes she's the center of the universe. We're watching her grow and getting taken down a peg."
Alex Borstein weighs in on Susie Myerson
Of course, Brosnahan wasn't the only cast member of The Marvelous Mrs. Maisel who was immediately drawn to her character. In the same interview, Alex Borstein, who plays Susie Myerson on the show, shared that she was so enamored with her character that it made her reconsider her decision to put acting on hold for the foreseeable future.
"I was on my way out of the country when Amy [Sherman-Palladino, who created The Marvelous Mrs. Maisel] said, 'I have this part I want you to audition for'," Borenstein recalled. "So, I read it and I said, 'Oh dam*it, it's so great, how do I not do this?' I like playing characters with a unique voice and Susie's got that. I like playing people who are dissatisfied and angry, there's some joy in that for me. Someone who's battling uphill. And Susie is all of that, a perfect storm of what I want in a character. She is strong yet incredibly vulnerable and that's hard to find in female characters. Susie's really fun to play, and I get to wear flat shoes."
'The Marvelous Mrs. Maisel' fans can't wait for Season 4
Clearly, Brosnahan and Borstein are just as intrigued by their infamous characters as fans are. Personally, we can't wait to see what Midge and Susie get up to in season 4 of The Marvelous Mrs. Maisel.