This Is How Much Rachel Brosnahan Will Make For 'The Marvelous Mrs. Maisel' Season 3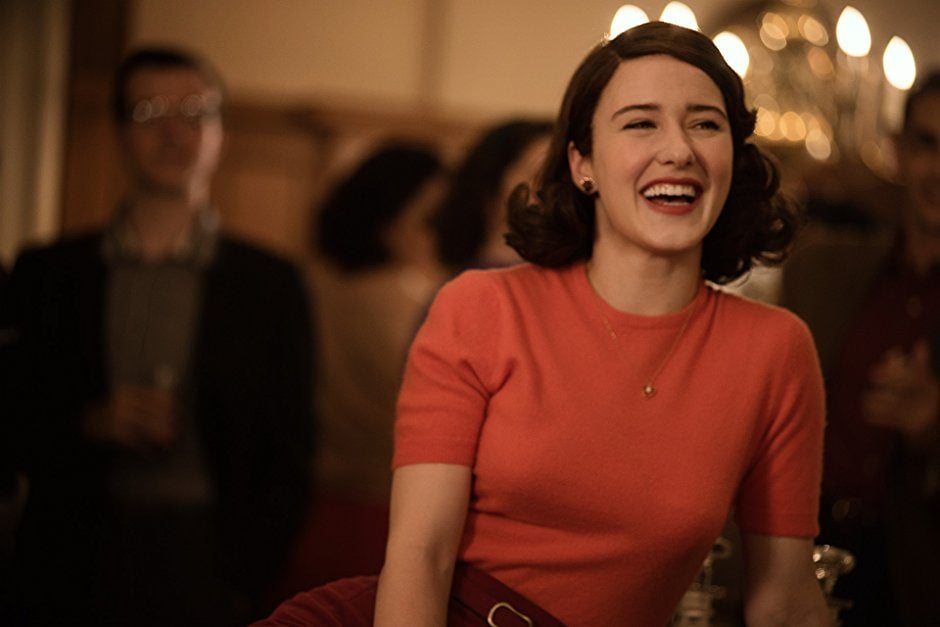 Amazon's hit series The Marvelous Mrs. Maisel has been winning awards left and right this season. The star, Rachel Brosnahan, is clearly doing very well for herself. With two seasons down and a third one on the way, she and the rest of the cast are probably going to earn themselves a nice increase in salary, considering how good the show has been for the streaming service. Let's see what that bonus might look like.
Who is Rachel Brosnahan?
The lead actress on the series is Rachel Brosnahan. At only 28 years old, she's doing very well for herself. Brosnahan was brought up in the Chicago suburb Highland Park and graduated from the esteemed Tisch School of the Arts at New York University in 2012. She has been acting professional since 2009.
In addition to her credits, Brosnahan is an advocate for women and frequently shares her views online when it comes to voting, pay disparity, and victims of sexual assault and violence. She is also married: Brosnahan and Jason Ralph (an actor) have been together for years and they have two dogs, Nikki and Winston.
Who does she play on 'The Marvelous Mrs. Maisel'?
On the show, Brosnahan plays the eponymous character, Midge Maisel. Midge is a happily married mother of two living in Manhattan with her husband, Joel, who dreams of being a standup comedian. However, after he leaves her for his secretary (so cliche), she discovers that she's the one with the talent for showbiz. Midge and her manager, Susie, work together as they try to land Midge gigs and maneuver a male-dominated world.
Brosnahan has won awards for playing Midge
The series, which is a period piece set in the late 1950s and early 1960s, was an immediate success. It has won several awards for its first two seasons. Creator Amy Sherman-Palladino took home a number of Emmys for writing and directing, and Alex Borstein also secured one for playing Susie.
But it's Brosnahan who has dominated the awards circuit. In addition to the 2018 Emmy for Leading Actress in a Comedy, she took home the Golden Globe, Critic's Choice, and Screen Actors Guild awards in the same category, all in January 2019.
How much does she make her episode
Tony Shalhoub plays Midge's dad Abe Weissman on the series. He also won a SAG award for his role on the show, and during his speech, he mentioned that they are in contract negotiations for Season 3 of The Marvelous Mrs. Maisel.
Brosnahan's other acting roles
Hi, @RachelBros! ✨ #SNL pic.twitter.com/IDF4hXIDCo

— Saturday Night Live – SNL (@nbcsnl) January 20, 2019
Though she's a big star now, that wasn't always the case. Brosnahan's breakthrough role came when she landed a gig on a popular Netflix drama, playing Rachel Posner on House of Cards. The role was actually much smaller to begin with, but she was so impressive that the showrunner said he "just wanted to write for her more and more."
Though the actor is currently busy with her TV series and touring the award circuit, Brosnahan is set to star in a film, Ironbark, due out this year, alongside Benedict Cumberbatch. She also hosted Saturday Night Live in Jan. 2019, so it was a very busy month for her.
Rachel Brosnahan's net worth
With such a burgeoning career, it's no surprise that Brosnahan is raking in the dough. The Marvelous Mrs. Maisel star's net worth is thought to be around $3 million. And with the aforementioned contract negotiations, she's bound to bring in a lot more with Season 3.