Rachel Brosnahan Thought She 'Ended Her Career' After Auditioning for 'The Marvelous Mrs. Maisel'
It's hard to imagine Rachel Brosnahan not giving a stellar performance. But, she thought her audition for The Marvelous Mrs. Maisel would end her career.
It's hard to imagine Rachel Brosnahan giving anything less than a stellar performance. Whether you're familiar with work through The Marvelous Mrs. Maisel, House of Cards, or Manhattan, there's no denying that the actor has immense talent. But, when she was auditioning for the part of Midge Maisel during her first audition for the hit Amazon comedy show, she was sure she was bombing. In fact, Brosnahan felt she may have ruined her career with her performance.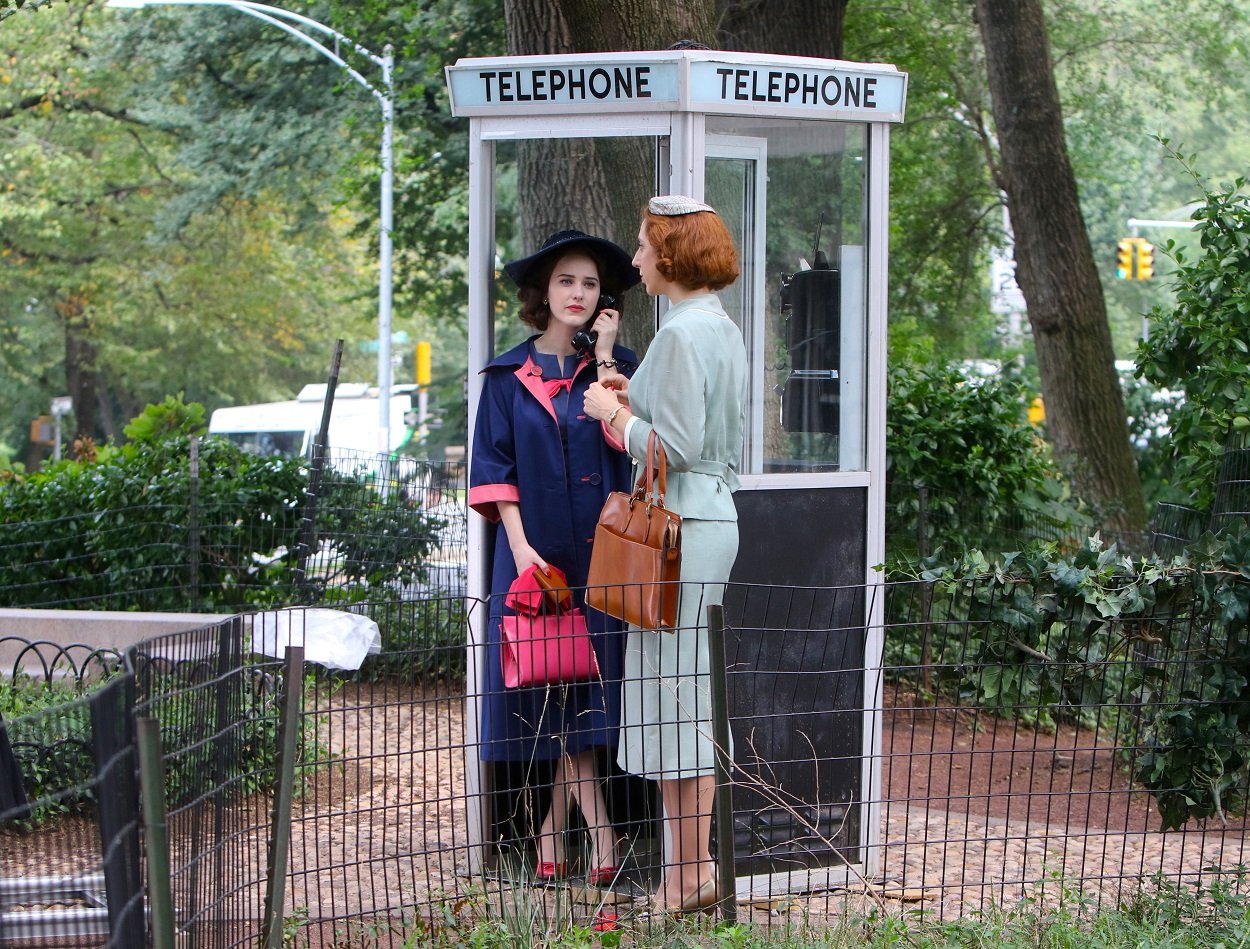 Even though Brosnahan is a successful actor with an ever-growing resume, auditions still make her plenty nervous. This was especially true of her first audition for The Marvelous Mrs. Maisel. Because the actor's roles were mostly dramatic, at least up until that point, she was terrified to go out for such a comedic role. But, the Beautiful Creatures alum has always chased after things that scare her. In an interview with Vulture she revealed just how nervous she was in the audition room.
Rachel Brosnahan was terrified to audition for 'The Marvelous Mrs. Maisel'
"I have not stopped being terrified," Brosnahan confessed. "I think I blacked out for the whole audition process, honestly. I have said many times, 'I wanna do things that scare me' I took that very literally and here we are. But I was searching for something. Comedy was not necessarily the thing that I thought it would be, but I was searching for something that felt scary to me," the star of The Marvelous Mrs. Maisel shared.
But just what did this scary audition entail? According to Brosnahan, she had to memorize a lot of lines. In her mind, things didn't go well at all, but the creatives behind The Marvelous Mrs. Maisel obviously felt much differently.
The actor thought she'd ended her career before being cast as Midge
"The audition process was a lot of dialogue," the 30-year-old revealed. "I auditioned with the wedding monologue, the big breakup scene with Joel, and the final stand-up. I left my first audition feeling like I'd sufficiently ended my career and was thrilled and surprised to be called back in and go out to L.A. to meet Amy and Dan," Brosnahan shared.
Unfortunately, Brosnahan didn't catch a break after that first audition. She actually had to cancel her second audition (called a callback in the industry) because she got super ill. However, Brosnahan eventually powered through and made things work in her favor.
Brosnahan was extremely sick during her callback for 'The Marvelous Mrs. Maisel'
"When I got the call, I thought I had the plague," the actor shared about her callback for the show. "I was dying of some mysterious illness, and couldn't get out of bed for ten days or something. I had to cancel my callback with them because I literally couldn't get out of bed, and I was so worried that they were just gonna move on. So, I rallied and a couple of days later I was like, 'I'm gonna go,' and I was a disaster. I was sweating. I was so sick, I couldn't touch anybody. My feet were sweating so much I had to take my shoes off part of the way through the audition. I think I had no choice but to let go, you know? Nothing to hold on to," Brosnahan confessed.
Clearly, things worked out in Brosnahan's favor as she landed the role of Midge. Now, we can't see anyone else in that role. That said, we'd love to get our hands on her audition tapes for The Marvelous Mrs. Maisel. We're curious to see if the auditions were really as intense as the actor remembered them.