Rachel Lindsay Speaks Up About 'The Bachelor' Franchise's Lack of Diversity
Every year, diversity on The Bachelor franchise — or lack thereof — is called into question. As history tells us, there are very few non-white leads. Rachel Lindsay is the first and only black bachelorette in 16 seasons. Meanwhile, The Bachelor has yet to cast a black male lead after 24 cycles. Then recently, Lindsay spoke out against The Bachelor franchise's diversity issues when discussing why Mike Johnson didn't become the lead in 2020.
Rachel Lindsay discusses the lack of diversity within 'The Bachelor' franchise
In the second episode of Lindsay's Higher Learning podcast with Van Lathan, the former bachelorette touched on the lack of diversity within The Bachelor franchise. Lathan noted The Bachelor has never had a black lead and pointed out this felt like a form of overt racism.
"That's like old school, Bull Connor — don't drink at the fountain — racism," Lathan said.
Then in response, Lindsay explained she has been vocal about "increasing diversity" within The Bachelor franchise.
"Ever since I've become the lead and become apart of this franchise, I've been very vocal about increasing diversity," she said. "Like you said, I've even been the person who's like, 'You're part of this. So you can't totally throw it under the bus. But you also have to represent who you are.'"
The former bachelorette also shared her thoughts on The Bachelor team's decision not to cast Johnson as the lead for the 2020 cycle.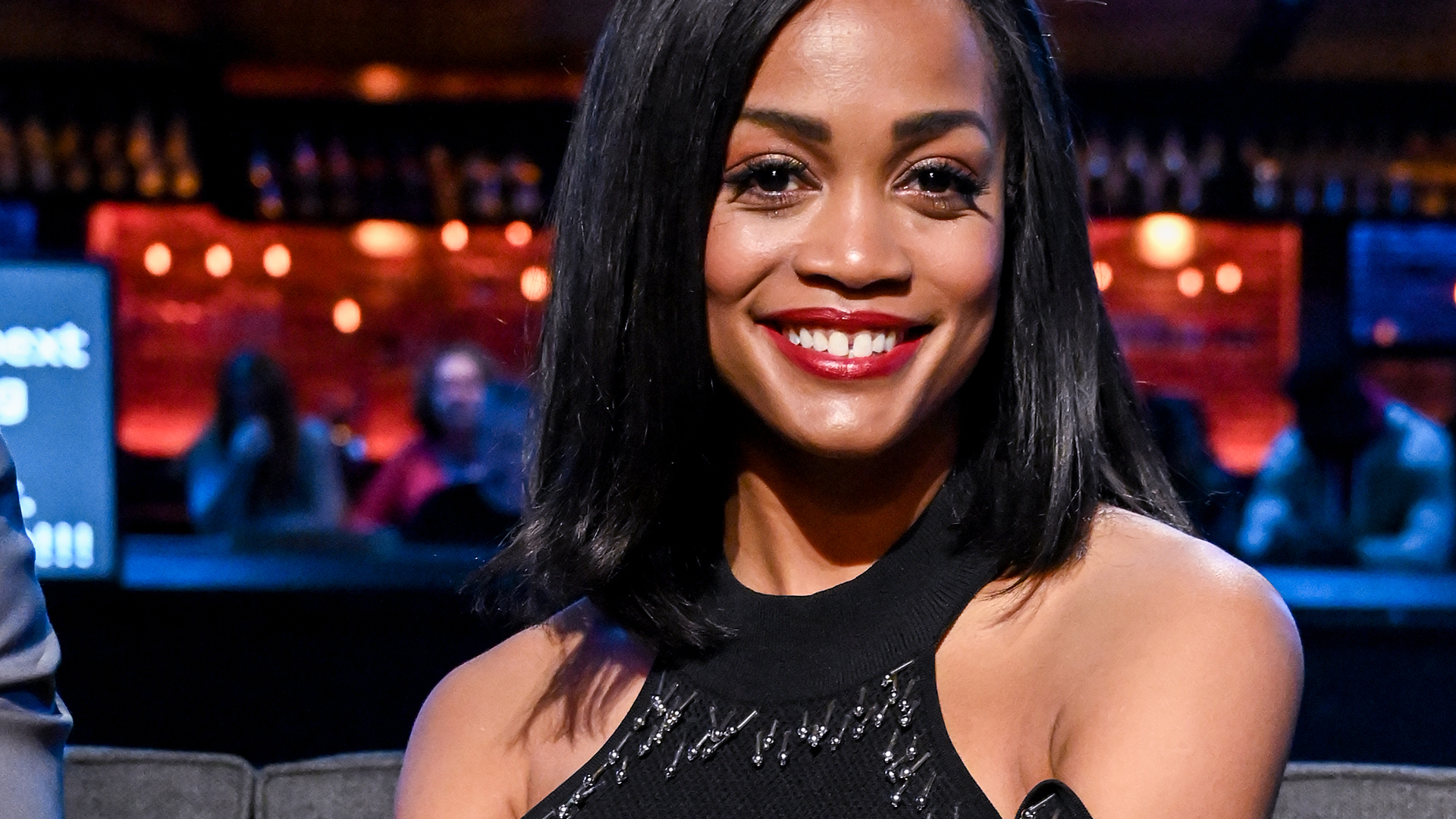 "After this last season, after they did not pick this guy named Mike Johnson — a veteran, black, professional, attractive, guy — who checks every single box and people loved him, I went off," Lindsay said. "At this point, you have basically said exactly who you are by not picking him. You don't want to."
Lindsay then explained The Bachelor franchise has the power to create whatever narrative they want for their potential leads. And ultimately, the 35-year-old believes increasing diversity up to the show. She said:
At the end of the day, you have the power to do whatever it is you want. You can make an audience fall in love or hate somebody. I've seen it. It's happened to me.
It's been 24 seasons. The last bachelor was Peter [Weber]. And I said, 'We've had 24 Peters. We've had 24 of them. They all look alike. Put them in a picture. There's no difference.' At this point, it is on the franchise as to why we do not have a person of color that's the lead.
Can't make excuses for it, can't try to look at it in any other way. Any way you slice it, the fact that we haven't had a black male lead when we have had qualified people, is on the franchise.
Chris Harrison on diversity within 'The Bachelor' franchise
In an interview with Bevy Smith's SiriusXM Radio Andy show, Bevelations, Chris Harrison discussed diversity within The Bachelor franchise today. Smith expressed how disheartening it was to see the show without much representation. Then the Bachelor Nation host acknowledged the lack of diversity in the past likely led to fewer people of color being cast on the show. But Harrison also claimed the team has been working on the issue.
"If you're not seeing yourself represented … you're probably not going to want to attend, you're not going to feel comfortable," Harrison said. "We had to take that first step and do better at casting and putting more diverse people on the show. Therefore, you see yourself represented more."
Nevertheless, Harrison seemed to believe a more diverse cast would take some time for The Bachelor franchise. 
"I think it takes a long time to turn around a big boat," Harrison said. "We needed to take that step. I think we've done much better in the last few seasons, for sure. And we will continue to do that."
He continued, "Now, we're getting better numbers in auditions. Therefore, we're getting people, we're getting better quality people. Also at the end of the day, I'm not really as worried about meeting a quota as I am about meeting a quota of quality people."
The Bachelor Nation fandom is discussing the franchise's issues with diversity now more than ever. But will things change as Lindsay hopes and Harrison suggests? We'll see.
RELATED: Rachel Lindsay Explains Why Hannah Brown's Apology Was Disappointing