'The Bachelor': Rachel Lindsay Reveals Her Thoughts After Chris Harrison Interview in Reddit AMA
Rachel Lindsay is continuing to speak up about issues in Bachelor Nation following her interview with Chris Harrison on Extra. Following the interview, the former bachelorette lead took to a Reddit "Ask Me Anything" (AMA) with Higher Learning podcast co-host Van Lathan.
During The Bachelor's Monday night time slot on Feb. 15, Lindsay and Lathan answered fan questions and revealed their inner thoughts. Read on to see what they said.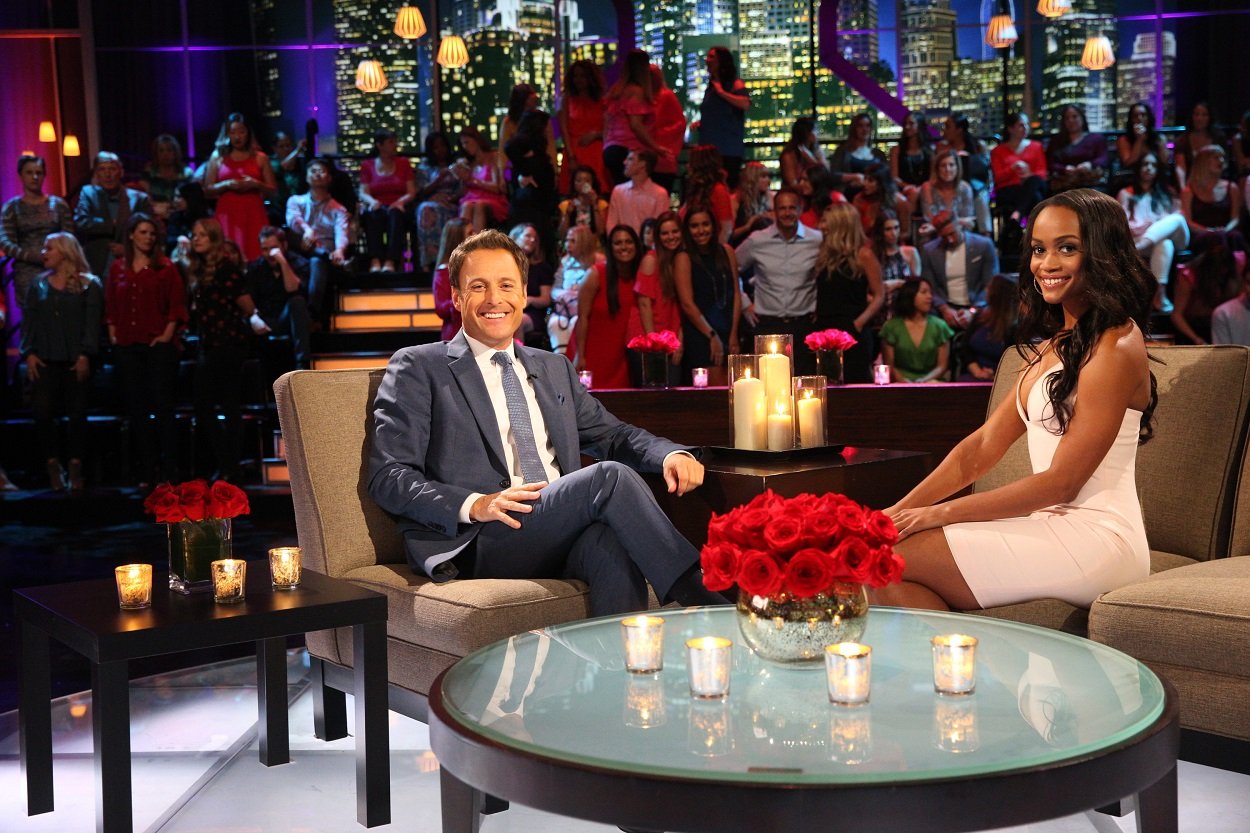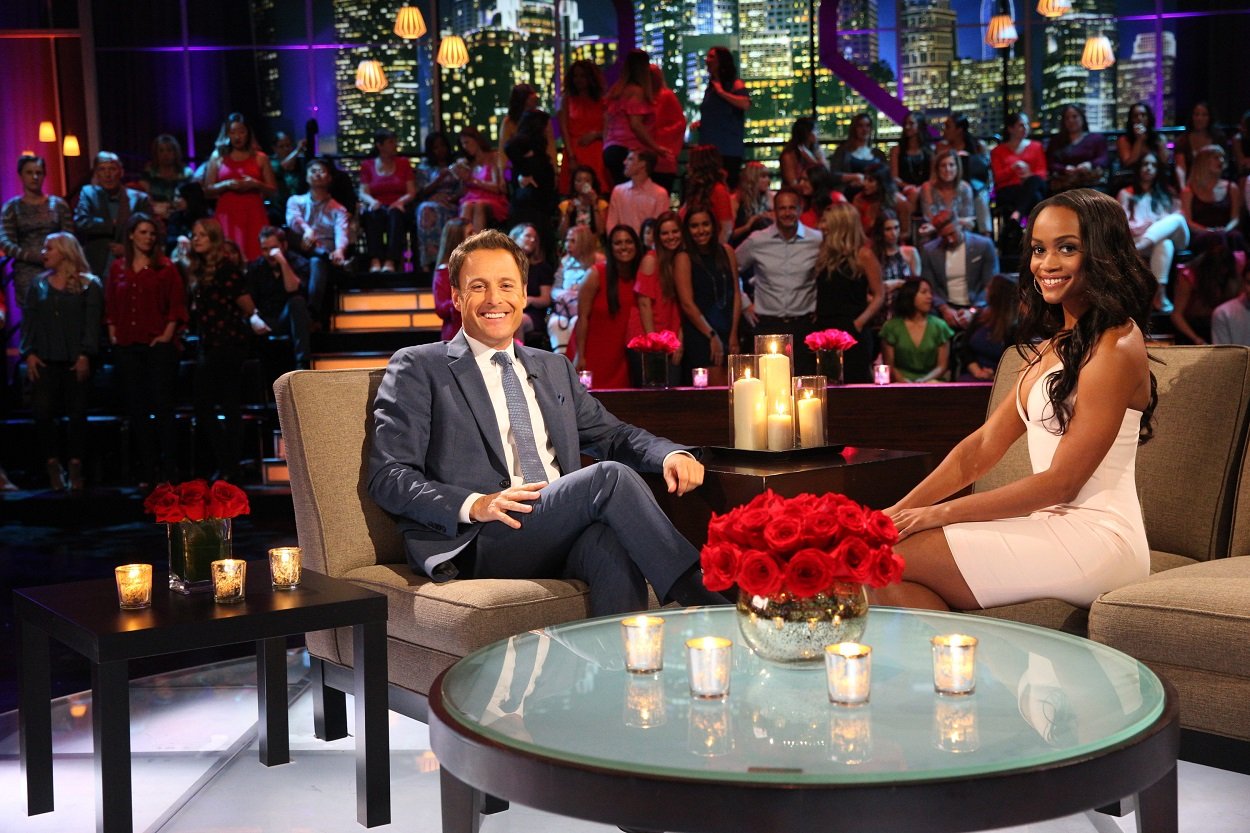 After Rachel Lindsay's interview with Chris Harrison, she spoke up
Harrison discussed his views on racism candidly in the Extra interview, which surprised Lindsay. But Harrison himself admitted in the interview that they had discussed race privately before.
When a poster in the Reddit AMA thread asked for examples of the kind of "behavior" he has exhibited "off-camera" to Lindsay, she replied: "By his own admission we have had plenty of these conversations."
Lindsay herself had to deal with racism on her season of The Bachelorette as the first Black lead of the show. A contestant from her season, Lee Garrett, had his own racist social media posts surface amid Lindsay's season, per Variety.
Another Reddit user noted that during Lindsay's Men Tell All, "Lee's racism and misogyny was addressed before [Lindsay] took the stage." They asked if Lindsay wished it "had been handled differently."
"I think that is a prime example of what the role of the bachelorette is in the franchise," Lindsay answered. "They did not want me to come off too aggressive or combative… even if it was against racism."
"I wish I could have said how I felt about him," Lindsay wrote. "What it meant to cast a racist on the first season of your first Black lead… but contracts."
Rachel Lindsay's response to franchise allies and apologies
RELATED: 'The Bachelor': Why Chris Harrison Is 'Stepping Aside' From the Franchise
Likewise, Lindsay herself has experienced a controversial contestant on her season similar to Rachael Kirkconnell. She discussed whether she thought producers added Kirkconnell onto Matt James' season intentionally for the drama.
"I do think Rachael slipped through the cracks," Lindsay said. "I do not think they were aware of all the things that she is connected to or that she did."
After Harrison defended Kirkconnell, many Bachelor Nation people gave their thoughts on the matter.
Lindsay said her "unexpected ally of the week in Bachelor Nation" were the 25 BIPOC women from Matt's season. The group of women banded together to release a statement condemning Harrison and Kirkconnell, and supporting Lindsay.
"They united to do something that had never been done before in Bachelor Nation and it created a domino-effect that inspired other people to speak out," Lindsay said.
Over the summer, a video surfaced of other former lead Hannah Brown saying the N-word. Lindsay had reached out to Brown, offering to do an Instagram Live together to talk about the incident. Brown backed away from the offer and instead hired an educator to learn about anti-racism privately.
But recently, a picture of Brown in an Old South costume (that she has since deleted) emerged — similar to the one Kirkconnell wore. Brown vaguely spoke about Harrison's comments and Kirkconnell's social media in her Instagram Stories without naming either directly.
"This is why actions speak louder than words," Lindsay said. "This is why we have uncomfortable conversation and this could have really been a big teaching moment. We can't continue on a path of pretending things did not happen or running away from them. We did not 'learn and grow' from that."
Furthermore, Lindsay said: "I think there is a reason that her comments on the situation lacked substance."
Where Rachel Lindsay will go after the Chris Harrison interview
Lindsay is a host on an official Bachelor Nation podcast, Bachelor Happy Hour with Becca Kufrin. Therefore Lindsay is still connected to the franchise.
She revealed that she "already was considering leaving" before the Harrison interview happened.
"I don't want to be a part of something that is representative of the franchise at the moment," Lindsay said in the Reddit AMA.
Meanwhile, Lindsay found a support system that has gotten her through this time. It's her husband, Bryan Abasolo.
"Bryan is the most supportive partner," Lindsay said. "I would not have strength and willpower to do the things I do without Bryan. Very grateful for him."
After Harrison's comments on Lindsay's interview, he "stepped aside" from the franchise. Who does Linday's co-host Lathan think should replace him?
"Rachel Lindsay," he said. "Easy call."